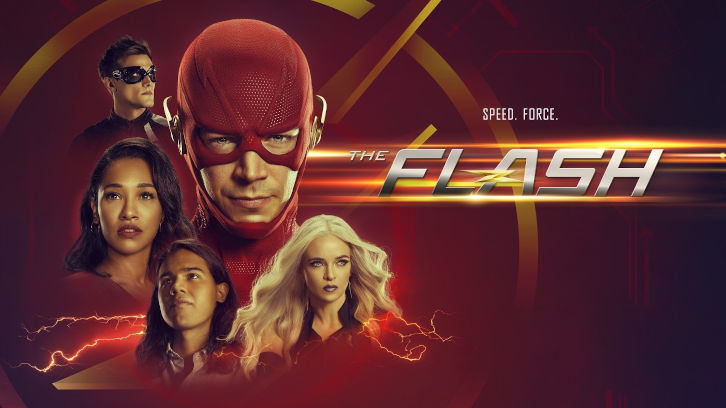 The premise of "Seeing Red" was exciting. An episode centered around Barry and Iris stricken with anger and grief over Nora being hurt by the big bad. Barry fighting the urge to exact early Oliver-like justice to avenge his daughter. Yes- it sounded great! What actually happened though? A teeny tiny bit of that story and more bewildering Killer Frost/Caitlin Snow meta-cure madness. Yep. That's what it was. No Cisco. No Joe. Apparently, he's in Tibet with Wally as psycho Cicada rampages the entirety of Central City, but hey that's what Detective Joe West would be doing, right?

Ho, hum. This season started out so very promising, but it has veered off into mediocre, downright boring territory these last few episodes. Seeing Red? You bet. I miss my favorite show. Let's talk about it.


Killer Frost and The Cure (Big Yawn)

Killer Frost/Caitlin Snow has been a continuous debacle for several seasons. Just over a month ago, it was established that Caitlin's powers are not connected to dark matter. She even went so far as to call herself the weapon against Cicada, so to have Frost worrying about the cure doesn't make any sense. Caitlin is a doctor and a scientist-surely she could explain this to Frost (if only she would stop singing Barney songs- sigh) This type of story line for Killer Frost, after the myriad of others, makes rooting for her character impossible. She's sabotaging Caitlin and Cisco's work for stupid reasons and then when they are supposed to be closer than ever, they aren't even communicating.

This character has come to the end of the road on The Flash. The writing teams and the actress have sadly not been able to give Killer Frost any real direction or purpose since season two. She has flailed and fallen flat emotionally and tonally. Without a connection to Zoom or Firestorm, she has not been embodied powerfully on her own and that is a shame. And at this point, sorry- not interested in another reboot. If she saves the day this season- yeah for her, but please let her go.

Barry, Iris, and Nora

It was very sweet to see Barry and Iris be the rocks of support for Nora as she battled her way back to full strength. Nora's cries out to her mother didn't go unnoticed, especially since she has been very hard on Iris since arriving in Central City. Watching Barry and Iris feeling helpless, but still acting as reassuringly as they could were reminders of why they are such a great pairing.
When Nora was finally able to walk a bit, it seemed to be a little foreshadowing of her taking her first steps with Iris right by her side- it was a sweet moment.

The family dinner scene at the end was also heart warming. It's things like this that seem to be missing. Is it because Joe is gone? Is he the key to all of this? Is it because WestAllen is kind of MIA? There are fewer couch conversations; I thought this was their thing? No more Jitters moments. Yeah, they have Nora now, but that doesn't make them any less a family or any less married or any less a couple. In fact, it makes them more so. They are the heart of The Flash- c'mon.


The Metas and Cicada

Talking about Cicada makes me want to scowl almost as much as he does, but they are sticking with it so who am I to judge? Cicada is hunting down all these metas who have committed crimes, but he has also shown himself willing to kill or severely damage a meta who has never harmed anyone? Would be be willing to let the metas take the cure instead of killing them?


Other Things I was Thinking While I Watched

*So, does that diary Nora had actually belong to Thawne?

*I know JLM isn't returning until episode 15 but Tibet, really? Nothing better ya'll?

* Loved the Sister, Sister reference.

*Nora annoys me. I keep trying to like her, but I just...

*So are we back to Killer Frost and Caitlin doing things that the other can't remember or no?

*The Nora secret has to come out now. I can't take the suspense- I have to know if I was right about how Barry and Iris will react.

When Ralph makes you laugh more than anyone or you don't laugh at all, it doesn't feel like an episode of The Flash. That's what watching the CW on Tuesday at 7pm has felt like lately- watching an unfamiliar show. I hope my interest in the show doesn't continue to slip. I hope my favorite family, cast, and couple come back to me on Tuesdays- I'm willing to wait, for now.

The Flash airs on Tuesday nights on the CW. As always, thanks for reading!