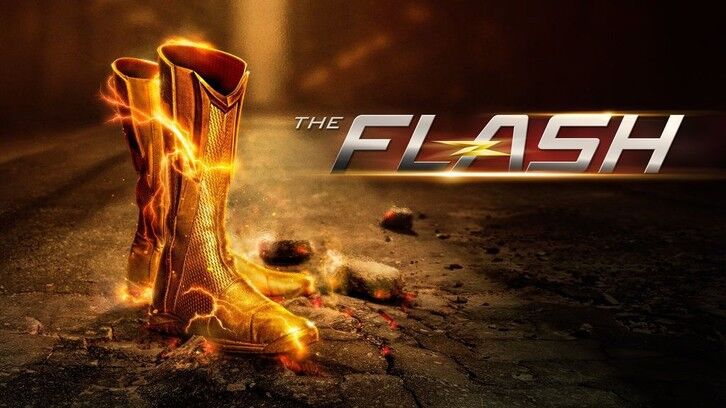 How do you say goodbye to something that you've loved for so long? Well, The Flash kind of made that easy with the direction of the last few seasons. Uneven at best, and downright unenjoyable some of the time, is the legacy that the latter seasons will have to carry. Season 9 fits squarely into that description for me. A few highs but not enough to close the show out with as much promise and goodwill as it started with. So, while I am sad to say goodbye, I am slightly thrilled that I don't have to grit my teeth through anymore of its low points. As much as this is a recap of the last episode, it is also the last chance to cheer for my favorite characters and roll my eyes at the ones I can't stomach. Let's get to it!
Barry and Iris
Wow. What a run these two have had. From one sided pining, to mutual pining, to finally falling in love at the same time, WestAllen has been The Flash fandom's beating heart since day one. Their connection was built solidly on friendship and grew into the kind of love that could power the Speed Force itself. In the future, in the past, in the present, and in any given universe, Barry and Iris managed to find each other. That is just how strong their love is. Eddie Thawne or Cobalt Blue knew this and because he couldn't get between them, he decided to destroy them. Even going so far and to resurrect ALL of Barry's speed rogues to help him. All because he could not have the life Barry had with Iris. Imagine that.
Even with a gang of villains and a mystic power source, the love of Barry and Iris could not be defeated. Yeah, team Flash helped, but the truth is that the defeat was inevitable. Barry and Iris were never going to separate especially on the heels of their new baby being born. The coming birth of their child only strengthened their bond and made their triumph a certainty.
Seeing Barry and Iris win after all they have been through was a satisfying way to end the series. Of course, there were things that fans wanted to see more of, but in the end, we got what we wanted because Barry and Iris got what they needed- a happy and healthy family.
Team Flash
Whoo boy. I don't wanna be a downer, but I was not impressed with Team Flash. Allegra's powers were an exception, but Cecile and Khinoe I definetly could have done without. Cecile flew for god's sake! Team Flash has been a mess for quite a while, so I can't say I was suprised how they closed the series. A goddess and an empath who can fly. I don't think I need to say more.
Chester was also a bit nerfed. I had forgotten what his role was for a while. His tech savvy mind wasn't really needed towards the end of the show so he seemed to just be hanging around waiting to be saved, which is what happened. (And no he and Allegra did not steal Barry and Iris' "You came back to me" I was so annoyed!))Mark was awful and that costume was gonna be the death of me if I had to keep seeing it.
Joe showing up was a nice touch. He was always such a big part of the show's emotional core. Now, the marriage proposal was a bit much, but hey when you gotta cram 20 episodes into 13 that's the breaks.
Cisco would have been such an amazing return (or even a mention), but there's gotta be a reason outside of timing that it didn't happen. There, I said it.
The Last Things I Was Thinking
For all the eyerolling and shouting into the Twitter void, The Flash helped to build a community. I've interacted with so many amazing and talented people because of this show, and I wouldn't have it any other way. Facing down trolls, demanding more from the cast and network, and shining a bright light on the ugliness of fandom racism are just a few things this community did. The true heavy lifting came from the fans of the show's co-star Candice Patton. They went to war for her at a time when she didn't feel she could do it for herself (she actually said this). Over the years, their courage became hers, and she began to open up about her experiences as the Black female lead on the show.
As I reflect on the show's close, Candice's experience weighs heavily on my mind. As her show ends, another Black female steps in the spotlight on the movie side. I see the same sly remarks, passive ones and aggressively racist ones. Dismissive ones and downright mean ones. I am sure it takes its toll. This is where fandoms can do wonderful work. They can uplift, support, and speak out for people in spaces that cannot. I am more than proud to have witnessed how The Flash fandom did that for Patton, and I see that circle of protection spreading for others.
A Note About Grant Gustin
No matter what universe (DCTV or DC Films), he will always be my Barry Allen!
As always, thanks for reading!
@_NaomiAnna