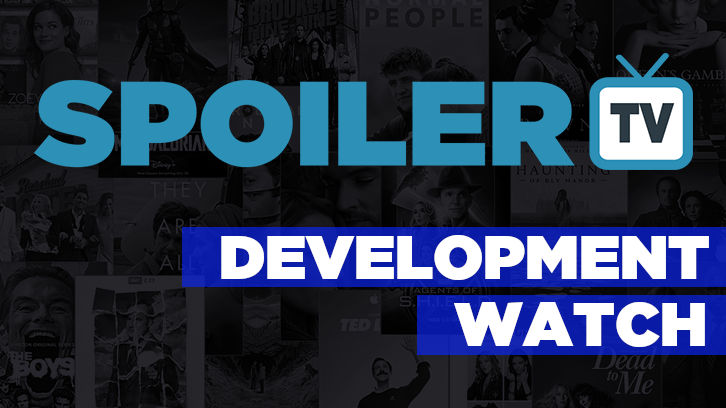 Update: 7th January 2018 Added all the recent project announcements.
Update: 8th November 2017 Added all the recent project announcements.
Update: 8th September 2017 Big update with lots of old shows removed and new projects added. If you notice any errors/ommissions please let us know by using the form below.
Update: 30th June 2017 Over 25 New Shows in development added
Update: 26th March 2017 Latest new shows added and removed 50+ shows that were over 2 years without an update, ie assumed dead.
Update: 11th June 2016 Over 150+ shows removed that were over 2 years without an update.
Update: 16th January 2016 Big update of 40+ shows added
Update: 9th January 2016 Added recent new shows from the Winter TCA's
Update: 23rd December 2015 We've added new colour coding to make it easier to see old and new items.

If you find any errors/omissions or which I'm sure there are a few, please let us know in the comments below.


---
Hey All,
Just wanted to alert you to this new feature here at SpoilerTV. We're going to try tracking all the potential upcoming shows/scripts that are currently being developed by the major networks. A lot of these shows never see the light of day, however a number of them get taken to pilot and then if the pilot goes well get taken to series. (Once a show gets ordered to series it gets added to the main SpoilerTV site)
A big thanks to
The Futon Critic
for supplying the bulk of the initial data back in 2012.
Below you can see an embedded version of the spreadsheet that we'll be maintaining. You can also access the Spreadsheet directly (
here
). You can also access via the Feature section of the Navigation Menu.
We hope to keep this table updated regularly and if you have any comments/suggestions please let us know in the comments.
So take a look through this large list and let us know if you spot any hidden gems that sound interesting or if you find any shows that sound like real stinkers.
NOTE 1: For shows that have been "Ordered to Pilot", please use the Pilot Watch link in the menu to see the status of Pilot Shows.
NOTE 2: Items in green indicate recent updates/additions within the last 90 days
NOTE 3: Items in dark grey are likely dead as there have been no updates for 2 years.
If you find a missing show you can use this form below to submit it to us.