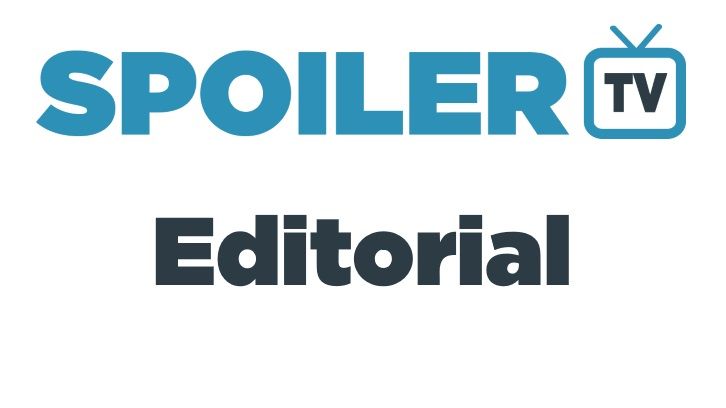 American actors have shared the screens and stages with British talent for ages, but for some reason, Britain's finest (and I do truly mean FINE) have turned heads and stolen hearts in recent years. Their acting is always top tier, but we have to be honest; there is something very special about the thespians from across the pond. The list of British talent is quite long, but I have chosen ten actors who have captured my fancy lately. Let's get into it!
Jonah- Hauer King
Expressive but sleepy blue eyes, dimples that will destroy you, and curls fit for a king- well, perhaps a prince, Jonah Hauer-King was cast perfectly as Prince Eric in this year's live action remake of The Little Mermaid.
Now a household name, Hauer-King is about to embark on an American adventure in being the object of unrelenting thirst ( I promise, it won't last forever Jonah!). An impeccably dressed gentleman on the red carpet, cheerleader of his co-stars, and a versatile actor, Hauer-King is headed for the kind of stardom that he probably isn't psyched about. We got a chance to get to know a little about him during TLM press tour, and it seems obvious that he might be a bit shy (not unusual for British boys or many actors for that matter), but Hauer-King comes alive on the screen and stage. You have to see him belt out "Wild Uncharted Waters" to completely understand.
Actor, singer, (I think there's a bit of a dancer in there too.) and down right gorgeous, we have only gotten a taste of what Jonah Hauer-King has to offer. You can see him this summer as Harry Chase in the BBC One series World on Fire and also in the upcoming films Rich Flu and A Beautiful Imperfection- film release dates TBA.
Andrew Garfield
I know! I know! Andrew isn't new to us, but he deserves so much love, and I am here to give it. Immensely talented and oh, so humble, Andrew Garfield is a darling to watch as a lover of movies and television. Even more so, when he speaks about grief it is hard not to drop everything you're doing and become engrossed in his wise words.
He has rightfully been nominated for and won several of the most prestigious acting awards. Garfield is always something special to behold on screen, but he absolutley took my breath away as Jonathan Larson in Netflix's Tick Tick Boom and as Jeb Pyre in Hulu's Under the Banner of Heaven. Whether he is dressed to the nine's on the red carpet or scruffy and cute being shot by the paps, Andrew Garfield is always loved by the camera and by me! If he hasn't already webbed his way into your heart, now's the perfect time to view his filmography. His next film project is titled We Live in Time- release date is TBA.
Damson Idris
Not just another handsome, British face (well, he is, but that's not all) Damson Idris has been quietly lighting the small screen on fire as the lead of the FX crime-drama Snowfall. Hand picked by the late, great John Singleton, Damson is rumored to have worked on the perfect West Coast accent and South Central L.A. manneriems to land his role as drug king pin Frankin Saint. He starred in that role for six seasons, with the final season airing this year.
Damson has also had roles in other television series like Black Mirror and Outside the Wire. Damson is said to be currently working on a film with Brad Pitt- film details and release date TBA. This man is one to watch!
Luke Thompson
Best known to Americans as the art loving, spare Bridgerton brother Benedict, Luke Thompson has been sharpening his acting chops in the theater for about a decade. He has done everthing from Shakespeare at the Globe to lending his voice to book narrations. (Wouldn't you love to hear him read to you?)


With soft, sweet eyes and a fluency in French that will make you swoon, Thompson is poised to break us when his season of Bridgerton finally hits the screen. If you just can't wait that long, you might still be able to catch Luke on stage in London. His run of A Little Life may have a little time left, so grab your tickets now!
Tom Holland
Though he is best known for donning the Spider-Man mask in Marvel's Cinematic Universe, Tom Holland hasn't been satisfied to rest on his superhero bum. This talented actor and dancer has taken to the small screen to flex his acting range. Though some critics have given him a hard time for trying to break away from simply being seen as an Avenger, I applaud him. He has taken risks and some have paid off. His turn as a traumatized Southern boy in The Devil All the Time was some of his best work.
Holland is posied to return to the MCU as Peter Parker at some point, but let's not forget that he is much more that just a web-head. He is multi-talented (It has been reported that he does most of his own stunts!), and has expressed an interest in becoming a director. Rumored to be sweet, funny, and a darling to his fans, we are lucky Tom Holland crossed the pond to share his talents with us! You can catch Tom in Apple TV's new miniseries The Crowded Room.
John Boyega
Good looks, good acting, and outspoken activism? Yes, John Boyega checks all the boxes. This Brit took the big screen by storm in Star Wars, arguably the biggest movie franchise in the world, but he still makes time for the small screen and to stand up for what he believes. Whether it was solidarity with Black Lives Matter, speaking up for Black women, or standing up to Disney, John Boyega has shared his talents and his heart with America.


With a larger than life laugh that lights up any interview I've watched of him, Boyega comes off as charming and gregarious. When he sneaks onto social media, he engages sweetly with his fans and harshy his haters if need be. Award nomiated and award winning, John Boyega is a proven force to be reckoned with in Hollywood. You can see Mr. Boyega now in They Cloned Tyrone on Netflix.
Theo James
On American movie screens for quite some time now, the last few years have brought the face of Theo James in our homes more intimately. As the perpetually cross, but beautiful Sidney Parker of Sanditon (Sadly, for only one season- but if you haven't seen it, you better!) and more recently, his Emmy nomiated turn as Cameron Sullivan in HBO's The White Lotus, Mr. James has shown us his wide range of acting skills.
Rumored to not be a fan of big movie franchises, it might be safe to say that we will continue to enjoy Theo James' work (and that amazingly deep, sexy voice) in the comfort of our homes; if that's his cup of tea, it is certainly alright with me!
Will Poulter
I discovered Will Poulter as the awkward but good-hearted Kenny Miller in the outrageous comedy We're the Millers almost ten years ago! He has been steadily appearing in movies and television like Black Mirror, Maze Runner and The Revenant. Fast forward to 2023, and Poulter has joined the MCU and guest starred in Hulu's most watched premiere- Season 2 of The Bear.
Poulter was recently praised for highlighting how much he enjoyed his experience filming The Bear. He shared that his new knowledge of the culinary industry opened his eyes to the fact that there are no African restaurants with the sought after Michelin Star status. He talked about some amazing African restaurants that he hopes will receive the attention they deserve. We love a man who speaks his mind and who knows how to wear a properly fitted t-shirt for maximum bicep bulge. Please check out Mr. Poulter's recent work as Adam Warlock in Guardians of the Galaxy 3 and as Luca in The Bear. You won't be disappointed.
Idris Elba
No list of Britain born actors that Americans love would be complete without the dapper and devastatingly handsome Idris Elba. Known for hit shows like The Wire and Luther as well as several successful movies such as Beast and Thor, Idris Elba has been a standout on this side of the Atlantic for a while. He's also lent that amazing voice to characters like Chief Bogo in Zootopia and Knuckles in the hit movie Sonic the Hedgehog 2.
He is just as passionate about music as he is about acting. Elba has released several hip-hop tracks and is a highly regarded DJ on the music scene. In addition to acting and working turn tables, Idris finds time to champion several causes like the eradication of diseases in Africa as well as more diversity in the entertainment industry. Due to ignorant forces, Elba decided to withdraw his name from even being considered as the new Bond. A loss for us, but this award winner will continue to shine on! You can see Idris now in Apple TV's new series titled Hijack, or if you just sit back and watch a little t.v., you'll see him in a commercial or two.
Hannah Waddingham
Dear Jason Sudeikis, thank you for opening my American eyes to the gem that is Hannah Waddingham. Her award winning role as Rebecca Welton in the newly ended series Ted Lasso has catapulted her into the hearts of so many people. Tough, soft, ballsy, and the best friend a girl could have, Rebecca means so much to us!
Who knew that this British beauty was right under our noses all this time? She is unrecognizable as the unforgiving nun shouting "Shame" at the oh so deserving Cersi in Game of Thrones and the helicopter mom in the Netflix series Sex Education. But before all of this, Ms. Waddingham cut a path of success as an accomplished stage actor and singer on the stages of Broadway and the West End. Hannah has three movies in post-production, but if you miss her as much as I do, how about a Ted Lasso re-watch?
Honorable Mentions
* The entire British cast of Ted Lasso
* Daniel Kaluuya
*Tom Hiddleston
*Matt "Daddy Damon" Smith
*Jonathan Bailey
*Kingsley Ben Adir
Good looks, luck, and a sexy accent might take you a long way, but a command of the stage and/or screen has to be the main ingredient. I think this list has the whole package. Of course, these are just my observations of the talent and beauty that Britain has shared with us. Is there anyone that you'd add to this list? Share you thoughts in the comments, with me on Twitter @_NaomiAnna or on Threads @naomianna789. As always, thanks for reading!
Special Note-I'd like to take the time to wish all actors, writers and those who keep the industry going all the best in their fight for equity and fair pay.
---