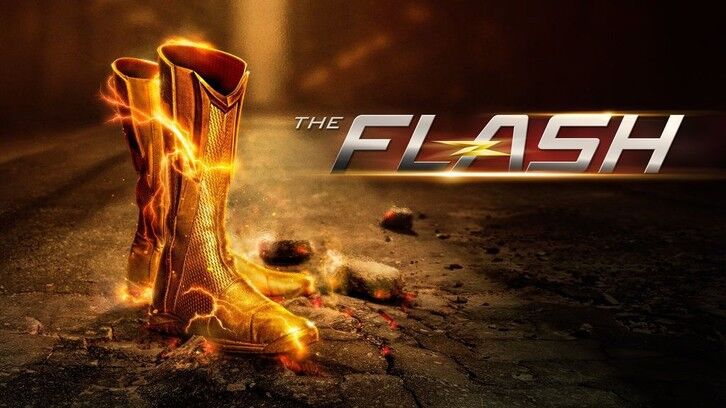 "The Mask of the Red Death, Part I" breathed life into this final season which was languishing in bordem after episode 1. Javicia Leslie was an absolute star as the deranged Red Death, and as usual Candice Patton brings it home as Iris West-Allen. Let's get into it!
Red Death
Crazed, cute, and comic book campy, Javicia Leslie's take on Red Death was the highlight of this titular episode. Everything about her performance was perfect. Her verbal and physical jabs at Flash, her absolute mocking of his pure devotion to Iris, her faces! She just did the damn thing. She wasn't necessarily scary, but she didn't have to be. Red Death was unhinged enough to make us believe she would do absoultey anything to get what she wanted. That in itself can be scary.
She also delivered some haymaker lines. The 1989 Batman, "You wanna get nuts..." and her own quip about not needing Iris unharmed were memorable. The gray streak gave her an extra boost of uncertainty and sexiness I didn't know I needed. Ryan Wilder kicked ass and looked damn good doing it.
Iris West-Allen
Being an investigative reporter should definietley be in your blood after so many years. This episode actually showed Iris's skill as a journalist instead of simply talking about it. Her instant skepticism, her reluctance to let her guard down even when she thought it could be her Ryan, and finally her courage to confront Red Death with that baby gun. All of that proves Iris is just as much a hero as her husband.
Team Flash
Is it Khione or are we back to Caitlin because she casually rattled off some scientific gobbly gook to Chester and he agreed. Didn't they say she had none of the other Snow abilities? Anyway...
Chester and Allegra are not just awkward anymore. They are cringe. She had the nerve to try discussing their "relationship" after the night they had? Zero ability to read the room Allegra- no make that negative ability.
Mark was actually not so bad with his clothes on and his head straight. I'm glad he realized that he was NEVER getting Frost back whether he helped Red Death or not.
I love Joe, but he and Cecile are useless characters. If you read any of my older posts, you know how I feel about Cecile, so no sense in rehashing it.
Other Things on My Mind
*It will never not annoy me that Barry and Iris went forever without showing each other any affection. In the last four episodes, we've seen more sweet, sensible moments with them than in the last four seasons.
*Allegra- super side eye.
*No one batted an eye when Barry called Khione Caitlin. Am I missing something?
*Cecile used her powers to fling that door open. Why!!!! She simply had to open it.
*Javicia's face will be a meme forever! She was so over Barry and Iris's love fest! She absolutely nailed this role. I'm so glad she came back to the CW to end this era of the Arrowverse.
"The Mask of the Red Death, Part I" was a big thumbs up for me. What did you think? Let me know in the comments or on Twitter @_NaomiAnna. You can catch The Flash on Wednesday nights on the CW.
As always, thanks for reading!