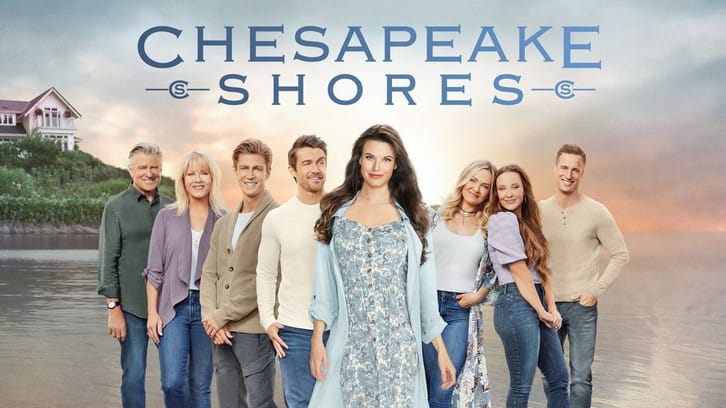 Last weeks episode ended on a high note with Mandrake introducing Evan to his biological father and Luke walking into a robbery with a gun shot going off. The episode picks up right were we left off, so we know immediately how one of the cliffhangers ended, but are kept in the dark a bit longer with the other.
Bad surprise We are still in the kitchen at the O'Brien household where Mandrake just introduced Evan to his biological father. We already know that Evan struggles with sudden change and uncertainty. To see Evan really struggle with the idea of his father being alive is not a surprise, how he does it on the other hand is. Learning about your father presuming he has been dead all of your live is a whole other thing to wrap your head around it when he is standing in front of you. Evan shuts everyone out, while Abby still hold hope that Evan will turn around. He doesn't we find him drinking in a bar, which is pretty uncommon for him. When Abby learns from Mandrake that this is one of his 'episodes' but that it has never been this bad, because Mandrake hasn't been fired before. Although they were all talking about Evan, and searched for him a bit. Finding and helping him didn't seem like a priority to either Abby or Mandrake this episode.
No distractions date Having the B&B completely rented out by Miranda, the actress who wants to buy Bree's screenplay, gives Jess and David the opportunity to go out on a date together, no phones just the two of them. Because what could happen in a couple of hours. At first they don't know how to act without having all the regular interactions, making them act like two awkward teenagers. Later they reconnect. When they arrive back at the B&B hours later, feeling happy and reconnected. They are given a rundown of all that did happen in the past couple of hours. Because a lot can happen!
That didn't go as planned Mick is ready for the next step in his and Megan's relationship. After going against all recommendations of not getting into a new relationship during the first year of being clean, he takes it one step further because in his eyes this is not a new relationship but an old one reconnecting. While Mick is coming up with an idea to propose in the most cliché way by putting it in creme brûlée to surprise her. This of course goes not as planned, first we get the impression they switched their desserts between the two of them, but actually another woman ends up with the dessert with the ring in it. And even outside, when they get the ring back and everything is settled, Mick gets interrupted while asking Meghan. Luckily for him he doesn't need to finish asking because he tells him the answer is yes.
Who got shot When Mick and Bree are walking on the beach, Mick gets a phone call from Fredrick's County PD about Luke. He is the one that is been shot. Both Bree and Mick are rushing over there to visit him in the hospital and as suspected his parole officer was there too. He tells Luke that he was violation his parole by not telling him he left his parole region. But he is going to let it slip because of what he did, which was something good. Later when left alone with Bree, Luke is still reeling because of all that had happened and tells Bree that she deserves better. Why? They finally started building something good, overcoming some struggles, and now their relationship is up in the air again?
For free Bree only wants to sell the rights to her book if she can write the screenplay, after going a bit back and forth Miranda agrees. So both women will start working on this project together. But when Miranda gets an offer to play lead in a big movie she pulls out and tells Bree to start writing it anyway for free since it is her first project. But making the movie will be put on hold for a while.
It is time Sarah is nearing her due date, with Kevin deciding he wants to go back to medical school he seemed to be needing to convince Sarah again. He made a lot of graphs based on how much it would cost having kids, and the number of kids and how much he would be able to make with each profession he chose. This seemed more like a cute filler scene to lead up towards the ending of the episode and not making that very random. Because it is time. Sarah called Kevin, who was just finished with a house-call. Perfect timing so to say, they Picked up Sarah to go to the hospital to deliver the baby. Will they make it in time?
With the last episode coming up, are we working towards a happy ending for all?