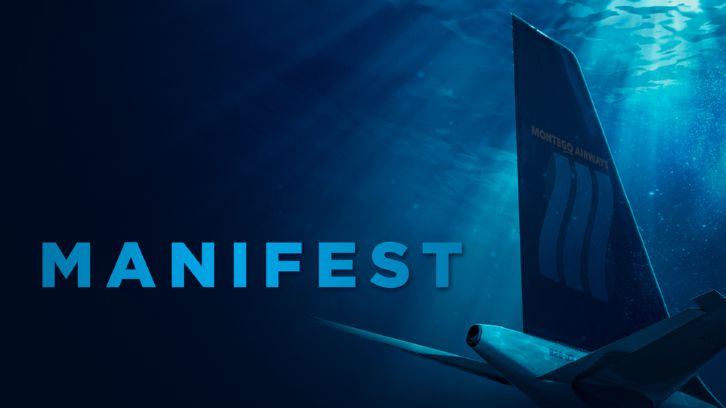 Threshold
After a time-jump, it is now May 2, 2024, one month until their death date. The detention centre is running like a community, but they are starting to run low on staples. Drea is pregnant, which we might assume is the thing she wanted to talk with Jared about, and still renovating an abandoned building. After the incident, Jared is uncomfortable with Michaela going out by herself. Cal is exhausted from trying to figure out all the passengers' callings, but they are still trying to solve all of them to save the passengers from the death date.
When the power starts failing at the detention centre, Ben starts wondering if it has something to do with the tremors caused by the volcano underneath. Without a way out of the centre, they have no way to get the replacement parts for the electrical system. Passengers on life support depend on electricity, and without the proper care, they will die.
Cal's latest calling is from Autumn Cox, they are hesitant to solve it due to her history, but also know they need to do it. The calling leads them back to their home. Michaela and Vance stay back with Steven, While Jared and Cal go back to their old home. Which surprisingly is not empty. Angelina and her flock are squatting there. This pisses Cal off and calls Angelina out on her actions. which more and more looks like he is speaking to a wall. While Cal is occupied with Angelina, Jared sees his chance to talk to Autumn. Autumn is not willing to cooperate, leaving Jared no other option than to take a photo of Autumn that looks like what Cal described from his calling. Before they leave Cal tries one last time to get the other passengers to leave Angelina and go with them.
While the situation at the detention centre gets more dire, Olive comes up with the idea to make a banner they can hang from the roof to ask for help from the outside world. Ben backs this up by making flares, all to get attention for their situation.
Meanwhile, Jared has sent a photo of the picture he took from Autumn to Michaela she and Vance quickly find the location. It is an abandoned daycare centre, which is now owned by none other than Drea. Jared and Cal are sent to check it out. Upon arriving at the daycare centre they are wondering why they are sent there until they hear someone calling for help coming from inside. They quickly realise it is Drea, who hired someone to help her with drilling tools, but the man had different intentions. With Jared and Cal coming to the rescue, Drea wonders how they found her, before Cal gets a chance to explain he realises she is pregnant. Jared is stunned to speak, realising this baby is his.
Just then gunshots are coming from outside, near the detention centre. Jared wants to go outside, but Drea holds him back by telling them they cannot get close outside, but she has another way. Jared picks up where Drea left off and continues on the hole she has drilled into the wall separating the daycare centre from the detention centre.
Ben and the others are on the roof trying to get some attention from the outside world but don't have any luck with it. Back inside Ben checks with the electrician to see if they can get the power back up when they hear the drilling sound coming from the other side of the wall. There they are reunited with Cal, Drea and Jared. Having a way to get things from the outside world now, the first thing they need is to get the power back up.
Not long after Michaela, Steven and Vance show up at the detention centre as well. A connection to the outside world also means that passengers can leave the facility. Ben tells them they can, but wants everyone to meet Cal first. After learning that Cal still can have callings and help everyone solve them, some passengers still decide to leave while others stick together and start working on solving them.
Cal is struggling and seeks help from Marco, who is still non-responsive but he responds to Cal and shows him the calling of a peacock, with the sapphire in his wings connecting. Then Cal realises they do need to work together.
Lift / Drag
Another time jump, this time, we are two days before the death date. Saanvi is still kept prisoner at a lab where, together with Troy, she works on a solution to keep the volcano from erupting. Cal is still struggling with all the callings, to the point of extreme exhaustion. Every morning he goes through a list of callings and hands them out as assignments to the passengers, who then go into the city and try to solve them.
Michaela gets her callings assigned 'Every life is worth saving'. At first, she doesn't know what it means but then realises it is related to something Zeke once said. She thinks Cal got the calling wrong, and it needs to be every life is worth living. She knows where she needs to go. Jared wants to come, but she feels like she needs to do it alone.
The last calling assigned for the day is Ben's. Cal heard a bussing noise and a bunch of numbers that didn't make sense, making this calling a needle in a haystack. But Vance manages to narrow it down to a building in the city.
Jared is afraid that he might not meet their kid, with two days left to turn the scales and Cal getting weaker and weaker, meaning the callings get weaker too.
Astrid is missing from the centre. Jared starts looking for her and finds her in her bunk, she seems to have OD'd. They are also realising she didn't take enough pills to OD while trying to save her.
Michaela is following her calling, to Zeke's old workplace. She is asking Zeke to help her here because he knew this place. When she sees the quote on the wall she is reminded of something she helped Zeke with. Upon entering the building she is recognized as Zeke's wife and the woman wants to turn her in. Michaela tries to convince her to not call it in. This is not going well and a guard is called. He pulls Michaela away, causing them to struggle and resulting in Michaela falling down the stairs. Before this can escalate any further the guard is told to back off by the recipient of Evie's heart.
Saanvi doesn't want to test the pulse to try to stop the volcano and get out of the lab. Troy and Saanvi don't see eye to eye, because she wants to break out. Meanwhile, Ben's calling has led them to the same building Saanvi is in. When the power is cut Cal tells them they should leave, But Ben doesn't want to. Just then a door opens and Saanvi comes through. With the guards closing in they need to escape quickly, Troy offers himself up, by creating a diversion, for the others to get out safely.
Drea is hoping she didn't make things awkward between Jared and Michaela. But Jared first wants to make it past the death date, and then they will find a way to all navigate this situation together. She doesn't believe it is that easy. But Jared gives her his word that he is as committed to being a parent, co-parent and partner to her, the child and Michaela.
Michaela is happy to see Carlos. Carlos turned out to be Zeke's intern. Michaela tells him Zeke talked about him all the time. In response, Carlos told her Zeke always told him about her too, that she was his rock, his north star, his Gemini.
Angelina is asking her flock about them being faithful because they are still with one too many. Then Eagan asks her to marry him. Because he believes she doesn't want to stand alone, and neither will he. She agrees. Leaving an awkward situation among the other people.
Carlos shows Michaela a drawing Zeke made once, of two people under the stars. Michaela doesn't understand why she keeps hearing the sentence every life is worth living, who does she need to convince of that? Carlos asks her about her life if she doesn't think it is time for forgiveness. She needs to forgive herself.
With Saanvi back at the DC, she can help Jared and Drea figure out what happened to Astrid. It was poison. She also figures out how she might be able to help Marco and the others. Saanvi tests Troy's theory to wake up the patients. But there is no change in activity. Saanvi too is desperate to find a solution.
Cal is asking too much by getting the callings from everyone, the plane is quiet, and the callings are gone. Making Cal desperate for more. After learning the callings are gone, Ben thanks everyone and tells them to be with family because tomorrow might be all they have got.
While Cal is crying, Henry tells him about a toy shop on canal street. He hadn't been there in a long time, but he found a dragon there, which reminded him of Cal. So he gives it to him and telling that he never stopped looking for meaning, so why stop now?
Saanvi is frustrated her test didn't work. Ben tries to comfort her. The tension between them rises and they stop turning around their feelings and make out.
Angelina seems happy with Eagan now that they are married, but they are interrupted by Adrian. Seems that Eagan kept in contact with him and even though he told him not to come to the house, Adrian tells him it can't wait any longer.
At last, Marco does wake up. Speaking Bulgarian.