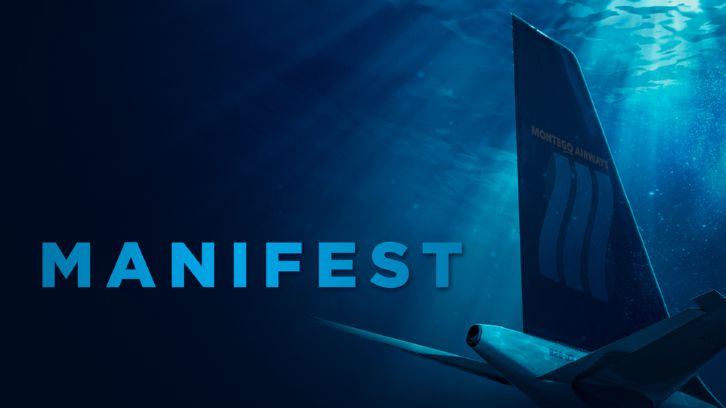 Fiona is dead, while Cal and Olive wonder how it could have happened Olive blames herself for not staying awake during her watch. While Cal thinks he is responsible since he got the calling about her. They have no idea what to do with her body the only thing they know is to keep Eden out of the room.
Ben has another calling the water he washes his hands with turns to blood and when he looks up in the mirror, he sees Daly's reflection instead of his own.
Michaela visits Zeke in the glow again. She tells him she is living for the moments she can be there with him. While he tells her she shouldn't keep dwelling on her past mistakes. He knows and tells her he will be gone soon and that she has important work to do. It is time for her to move forward without him since Zeke feels everything is slipping away, it won't be long before he doesn't remember her anymore.
Saanvi has found a way around needing Daly in her search for the antidote to the plague, Daly's son, Patrick. Director Zimmer agrees to bring him in to meet with Saanvi. Before she can finish the cure, another plague appears, turning water into blood, like in Ben's calling earlier. This does not only happen in the medical facilities but all over the detention centre, causing panic to raise among the passengers.
While all the passengers try to leave the dining area, Polly, a pregnant woman, gets pushed over and falls on her stomach, combined with the stress caused by the situation at the detention centre, causing her to go into early labour. With no guards coming in to help, Michaela is tasked with helping her deliver the baby. They eventually make it back to Polly's bunk there is still no guard or medic around to help her. Only the janitor checks in to see if he can help. He delivers the needed supplies and stays close by while Michaela delivers the baby, who doesn't breathe at first but eventually starts to. Michaela then quickly puts together that the janitor is the baby's father. He applied for a job at the detention centre to be close to his wife and unborn child.
Eden wants to see Fiona because she wants to know if she got better after she helped her the night before. Olive and Cal won't let her enter the room and tells her she is too sick. When Eden tells them she should be better since she helped her just like Olive told her to do, Olive and Cal are left confused. Eden continues to explain what she did to help Fiona and then storms off because she feels like Olive didn't tell her the truth.
While trying to figure out how Fiona could have died, they remember the baby monitor they had set up next to Fiona. It did catch Eden talking to someone and pulling the straw from Fiona's chest. Slowly they start to put the pieces together and realise that Angelina might be behind it. As a result, Cal wants to contact Angelina by projecting himself onto her. Olive thinks it is too dangerous, Cal thinks it is their only option.
Still, Cal is nervous about reaching out to Angelina. She knew he would come to her because they are on the same team. It pushes Cal over the edge and gets furious, for using Eden and manipulating people he wants her to hand over the sapphire. Unfortunately, she cannot since it is part of her now.
Jared has intel on Angelina, whom everyone thought had died in the church fire. She is still alive and on the move towards New York. He starts working on tracking her down with the help of Vance. Not before Angelina continues her plan to eliminate Daly by manipulating people at the detention centre.
With some help from Cal, Jared can track down Angelina and Arrest her. But not before she managed to project a guard onto Saanvi and get the information she needed on Daly and his son while Saanvi was working with his son. Then project his son onto Daly and manipulated him by telling Daly he deserves to die. We learn by seeing Patrick still in the medical bay with Saanvi that this is the work of Angelina that doesn't help Daly who now tries to escape. When he leaves his room guards are in the hallway ready to shoot him. While Ben and Patrick, who caught wind of the situation are trying to reason with Daly and get him to listen to the guards, Angelina keeps pushing him to the point he follows her commands and the guards shoot him.
Michaela visits the glow once more, this time she gets to the cave with Zeke but he doesn't remember her anymore. He is back in 2018 before they met. She tells him that he needs to find the cabin. She is practically telling him to find her, to start their story together. She is also saying goodbye to Zeke.
Daly is dead, but he keeps bleeding. Not a little, but much more than a human body can hold, it runs through the drains of the detention centre into the river, turning it bright red.