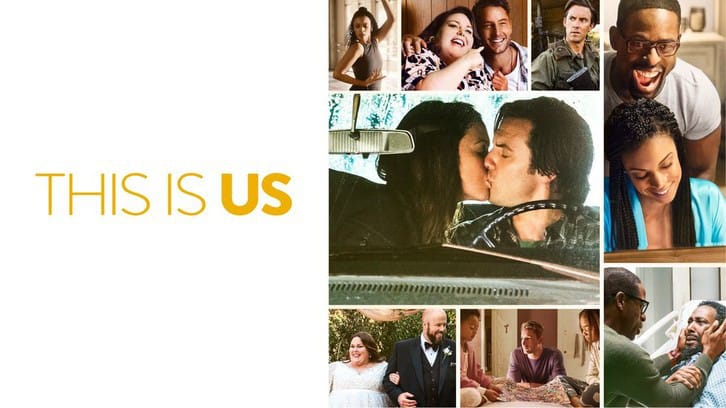 Both Things Can Be True was a tricky episode, I did love how they went about Jack, Miguel, and Nicky, and how they showed the proposal. It was also very interesting to see Randall's group and the conversation with Kevin had to happen at some point. I don't know if I hadn't noticed before or the writers have picked up their game but Nicky was hilarious.
Kevin and Madison seem to be doing pretty great though there are still struggles there, and I wonder if any of those might be related to the exes coming out of the woodwork. Kate and Toby's story is getting harder to watch, though it was nice that she managed to feel good at her new job. And even though Phillip was a bit of an ass, Chris Geere is always a plus in my book and I'm looking forward to seeing more of him.
Beth's mom is an interesting addition and I did like the way she tried to get her daughter to adjust her expectations. But I can't say I fully get this character arc for Beth, we all know her intentions are good, and we know how perception can affect a teenager's life but the way she talked about Tess and Alex felt a bit out of character to me, nuanced, of course, but still, a little bit off.
Brotherly Love was one hell of a journey, they pulled no punches and the performances were absolutely terrific, both managing to handle something that couldn't have been easy, with incredible grace. Kevin's obliviousness was absolutely necessary to portray, and though we all know he never meant wrong it does fit with his character that he would've been blind to his brother's pain, in part probably because he couldn't see past his own.
When you're in pain it's hard to see things clearly, especially when what you see is received as if it lessened the importance of your own pain. I have to say I had no idea how they were going to pull this off, because, no matter how good the writers are, there's no simple way of addressing the subject, and so this episode wasn't simple, or easy.
We could see Kevin wanting to wave off concerns and simply "do the right thing" without having even taken a good look into their past, beyond the outwardly racist moments, in part probably because they don't register in the same way if you're blind to it. And we could see Randall trying to push the conversation away because he still loves his family and he doesn't want to fight, be he also can't stay silent anymore.
The moment where Kevin recognized he'd been more envious of Randall than he would've been if he wasn't Black seemed a little fast, but it was also over with so fast, which was perfect because he did end up saying the perfect words (and I'm paraphrasing here): You are not crazy, what you felt was true, and I'm sorry.
Once you acknowledge something like that, you can't take it back, which is why it was so important that it was out in the open, and Randall's reaction was simply perfect. Also, the scene in the end with Randall's ghost kingdom with William and Laurel in it was beautiful and the perfect note to end this episode on, though I can't imagine they'd consider the issue simply resolved and I'm looking forward to seeing how they handle this issue moving forward.
What did you think about these episodes? Let me know in the comments.