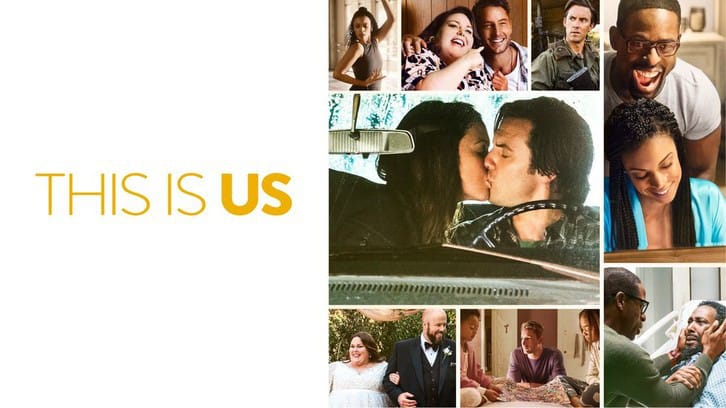 "You've watched too many Rom-Coms."
On Heart and Soul Rebecca and Miguel go speed dating which was pretty hilarious, and it's clear they are very good together but then Rebecca sees Matt and the window has passed. She looks so happy, but then she gets into an argument with teenage Kate about her dating life and it gets ugly. Now that Rebecca is sick, Kate is feeling bad that she wasted so many years being mad at her mom and Rebecca doesn't like to be treated like she's sick. Luckily they get to talk about timing and it seems they're willing to enjoy what they do have, so in a very sweet moment, Kate asks her to teach Jack to play the piano.
Deja tells Randall and Beth she wasn't to get her GED and move to Boston with Malik, which goes exactly as expected. Randall is furious and then he tells Malik that if he loves her, he should let her go on her way and fulfill her own potential away from him. And I don't want to keep harping on this but I just don't think they're built that relationship enough for me to care, am I alone there?
Nicky looks super happy with his new girlfriend, Kevin, on the other hand, is clearly looking for someone to finally settle down with and he sees Cassidy as a possibility but she says their darknesses are not the same and that he might need to find another blond in another city and that he should probably go make things right with "her" though I'm not sure if she means Sophie or Madison and neither does Kevin.
She also says he's like a big, handsome, wrecking ball she doesn't need which also gives us a clue that she's not doing great. I'm still glad that he has Cassidy in his life, especially if she can actually be a friend and not a love interest. And the same thing with Madison, I don't think they're meant for each other and I really like her with Elijah, though I wonder if Sophie is actually the one he'll end up with, it seems like they're pointing toward that but the only thing that makes a little more sense to me is Zoe though we really don't know much about her now.
On Our Little Island Girl: Part 2 we get more of Beth's backstory, especially with dancing, how she feels she gave up on her dream and now tries to do what's best for her new students. And she finds a new purpose and confidence in herself with that, I especially loved the moment where she helped Stacey (who we learn goes on to be a huge success) get up and Randall told the girls to pay attention.
"You're gonna forget a lot about these years but look at your mother right now and remember this. Don't you ever forget how incredible that woman is."
On Taboo we focus on Thanksgiving, first, we get more insight into Rebecca and her mom's relationship, however confusing to everyone around them. We see how much pressure Rebecca felt she was under to be perfect, but they do get a sweet moment when Rebecca learns her parents are moving to Connecticut and she knows she'll miss them.
Later on, we see Rebecca and Miguel share Thanksgiving with their current significant others and both act super jealous, later they pretty much admit their mutual feeling but he tells her he's moving to Houston to be closer to his kids. Sophie and Kevin's young marriage ended because he cheated on her, and he's drinking a lot to cope.
And last but not least we get a Thanksgiving where Randall wants to document everything for posterity because he already missed her, Kate and Toby argue in public, and Rebecca tells them Kate will be the one to make decisions if Miguel can't and that she doesn't want to be the thing that holds her kids back. And we see how when her heart was broken because Miguel was leaving, Randall wanted to fix her and Kate was just there for her, which is why she chose her out of the three.
"It was always you."