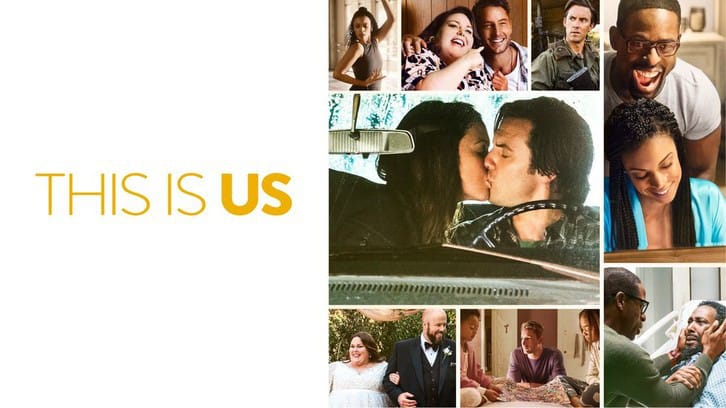 "You fell in love with a coping mechanism."
This was the last trilogy focusing each episode on one of the Big Three, and it was beautiful how they filmed the same scenes at times from different perspectives, just masterful. Some of the best highlights from the pool were Kevin thinking he didn't have what it takes to be in the deep end, Kate not wanting to let go of her dad to swim by herself, and Randall giving up the deep end to be with his family and keep them all together.
In Kevin's episode, The Guitar Man, we see Kevin come into his own, as a dad and as a man, I loved how he just kept going with the twins till he got it right, and how he was there for Cassidy and her kid, there's a lot more of Jack in him after all. And I love the idea for Big Three Homes, it's just perfect, especially given the connection with Jack and the idea young Kevin had about being solid.
In Kate's episode, The Hill, we focused on Kate and Toby's marriage as it heads to an inevitable end. Kate goes to San Francisco to get a full weekend with her husband and see where they're at without the external issues, though she didn't count on his job interfering as much. But before that, we get to see how happy she's in her life without him and we see how much she missed the Toby she fell in love with, she even imagines entire conversations with him which was a nice way of showing it but doesn't seem like the sanest thing.
They are not on the same page from the beginning, Toby had a wonderful plan but Kate wanted to be more spontaneous, and more importantly, Toby was thinking about San Francisco long-term, including checking-out houses, while Kate was hoping it would be over soon. And it only gets worse when Kate learns he turned down a job offer in LA without even talking to her about it.
They finally get to have a good conversation where they both admit the life they're living makes them happy, a life without each other, and Toby changed in ways he loves but Kate doesn't, it's clear they can't go in the same direction anymore but it only fully sinks in with Kate when he says the only choice is for her to move to San Francisco which she refuses, after which she decides to take a bigger role at her current job.
In Randall's episode, Every Verison of You, he has to deal with Deja who just found out what Randall said to Malik, so she takes off and goes to Boston. So Randall and Rebecca take a road trip to get to her which gives them time to catch up and for Deja to actually ask for the ride home. Rebecca explains to him why she didn't choose him to be the one to take care of things if Miguel couldn't because he was always there for her and she didn't want him to give up his whole life for her again. He tells her he's being offered a candidacy to run for Senate and he thinks if he commits he'll win.
"I'm getting there"