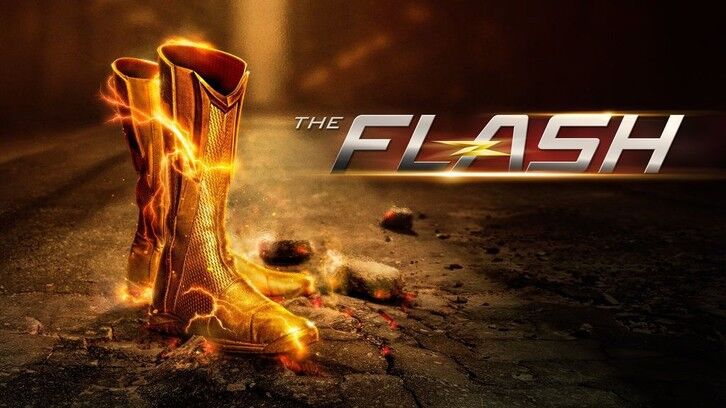 Season seven of The Flash was more of an ending than a beginning. Having to tie up the loose ends of season six gave the new season a bit of a rough start. It was difficult to balance the hope and excitement of a new story while still waiting to find out when and how Iris will end her stint in mirror prison. Let's discuss.
Iris West-Allen- Yep. You guessed it. Iris is STILL in the Mirrorverse. She's been in there for several episodes now, and it honestly seems a tad overdone. While I really enjoyed Iris playing the dual role of heroine and villain, I'm pretty tired of her being in there. Is it cool to see her mind splintering into the pivotal points in her life? I can't lie, yes it's interesting, but I am ultimatley left wondering how this experience will shape her character in the near future. Is it gonna be something she can pull on to showcase her wits and courage or is this gonna be another trauma that nearly pulls her and Barry apart? I'm hoping that it can serve her character and her relationship well, cause man am I tired of her and Barry's marriage always in some sort of turmoil. From Savitar to Nora, there is always something looming to doom their union. Just maybe, they can face some things together that bring them closer than ever. They are still supposed to be the gold standard, right?
Barry Allen/The Flash- I liked Barry's new techy cowl in this episode, but that's about it. Barry's constant need for team support is a little annoying. I am in no way saying I hate Team Flash. I don't- I just want Barry to LEAD Team Flash. Make some decisions. Most of them. And have those decisions be the right ones! He needs to stop getting beaten up by low level villains. Barry is smart. Genius level smart or so we were lead to believe. If he doesn't have his speed, he still has his brain, and he should be using it. Eva is smart and she also has some tech. Barry should be able to create some tech to counter hers. He shouldn't have to wait for Cisco or Chester. Can they help? Of course, but he shouldn't be made to play second fiddle in the brains department. It's actually embarrassing for the titualr character to be sidelined so much.
All The Wells- Sigh. I'm torn about the Wells. They are a tired little bunch aren't they? But, I like Harry and HR. I just do. Harry has a place in my old Flash loving heart because of his connection to Jesse Quick and then by extension Wally. HR was so dumb and self loathing, but he was brave and loveable. Because of those two, I can tolerate some Wells characters. Nash Wells never really made an impression though, and his relationship with Allegra only served to irritate me so there was no connection to make. I didn't really feel his connection to the rest of the team either. That made his death underwhelming, and I struggled to feel bad for Barry in his grief.
Team Flash- Chester is a nice charater and all, but I can't figure out why he's needed. He drops a few silly lines and science jargon, but other than that, I can't figure it out. I am trying with all my might to like Allegra, but I can't understand her motivation for disliking Nash Wells as much as she did and then her complete 180 when he was about to sacrfice himself. I could go on about this, but I'll spare you. I love Joe, but I don't know that there's much for him anymore now that everyone is all grown up. And Cecile and those powers. Let me just be quiet.
Other Things I Was Thinking As I Watched
Chester has the whitest teeth I have ever seen! Beautiful!
Cecile's powers and her character serve no purpose whatsoever.
Barry turning into the Wells' wasn't enough to save this episode, but the Harry Wells glasses weren't a bad look.
Barry and Iris need a real reunion. No side hugs, no flat kisses- some real romantic, I thought I was gonna lose you and I'm never letting you go again action. We have suspended belief long enough that they're having romance behind the scenes. And no, I'm not talking overly sexual scenes, but do fans deserve to see their favorite couple being a couple, like they were several seasons before they were even married- YES!
Eva has wreaked all this havoc and held Iris hostage because she thought her husband didn't love her! She seems to be dead wrong AND she's a mirror bot!
I can't wait for season six to wrap. Hope season seven has some gems in it. We sure deserve some!
What did you think about "Alls Wells That Ends Wells"? Let me know in the comments. Catch The Flash on Tuesday nights on the CW. Thanks for reading!