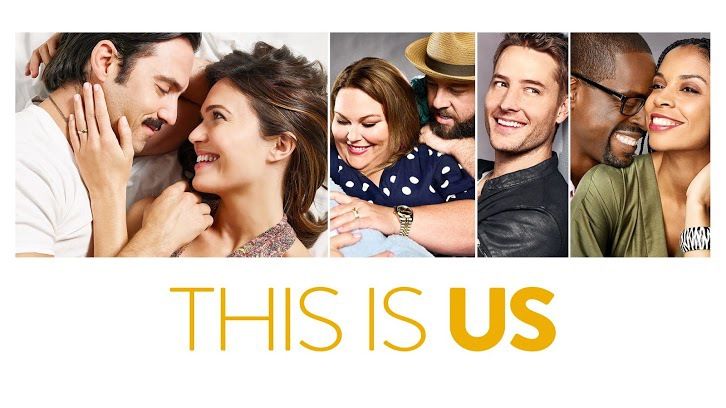 "That's my truth too."

Sorry for being so behind on the show, I'll be catching up this weekend but that's why I'm getting to talk in the middle of February about a Thanksgiving episode. It's a little harder to talk about this when the stories are all meshed together, but it was nice to see interaction we either haven't seen much of before, or we haven't seen in a while. One of those is Beth and Kate having confessional-time together, Beth admits part of her is jealous of Shauna and hates a little bit seeing her so well. Kate, on her side, confesses she hates Cross-Fit-Toby, she feels so removed from that life, like they took two completely different paths.

On a flashback, we see Jack's childhood home, which was always a mess on this date, so one day he and Nicky skip family Thanksgiving and they share a good day as the draft gets closer. By the end of the day, Nicky is pensive and shares his interpretation of a song with Jack, later he'll learn Jack shared that with his whole family, and that's how Nicky was with them all along, in some way, so he decides to share one of his traditions with Jack.

Nicky is nervous about spending the holiday with the family for the first time. But not as nervous as Deja is about seeing her mom for the first time in a while. Thankfully the reunion is quite happy, even though something in Shauna's eyes tells us she's sad her daughter is happier without her. But then Deja has a similar realization and it doesn't really sit well with her so Beth has to comfort her and she proves how good a mom she is. And you can even see an almost unnoticeable smile when she realizes she can still be Deja's mom, this is why Susan Kelechi Watson is just so amazing.

Randall and Rebecca are still fighting and neither plans to take a step back. Upset Rebecca decides to go see a movie. We're made to believe she gets lost snd though she doesn't this time around, we see the triplet's 40th birthday where she ends up having to be driven home by the cops. Still, after the movie, she accepts she might have a problem and agrees to see a doctor.

Toby is disappointed when Kate tells him about the avocado he fed Jack Jr. and though he tries to patch things up before the dinner you can tell Kate's not happy about being the only one fully dedicated to the baby and how he gets to have a life outside. She's about to do what Beth suggested and talk to Toby about it, but then she sees him, how deep down he's the same man she fell in love with and she stops herself. Later, though, she sees he's been talking about their marital issues with his CrossFit team and it brings her right back down.

I forgot how much I missed Kevin's conversations with Tess, this time she's worried about posting a meme of her real crush (Zendaya) and officially coming out, or being left out in that very social-media way for some it's very hard to relate to. So, Kevin, has her come out to the guy at the drive-thru just so she feels a little more confident and ends up posting the pic and gets thankfully a lot of love.

After the whole day, Nicky tells Kevin he's going to be okay, that it's time for them to part ways even if they can always stay in touch, just as the rest of the family does. So Randall asks what's next for him after being Ray Donoval and fixing everyone else. He says he feels ready to have a family, and, as we learn later, it seems by his 40th birthday he already has a fiance and a baby on the way.


"What's next for you?"

What do you think about this episode? I look forward to your comments and I leave you with the poll.