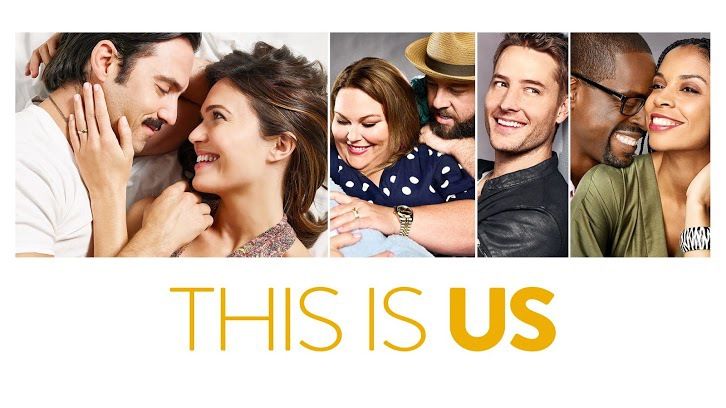 "And you and I? We're gonna have it all together. We're gonna have the big moments and the small moments, and it's gonna be one for the ages."

Back again in our recurring series "why am I reviewing an episode that talks about Christmas on February?", Kate and Toby try to get past his group chat, even though this is clearly an insecurity Kate has and won't even be able to fully surpass until she starts taking care of herself and healing. It's not just about the physical issues, but also the frustration of not being able to do what'0s best for herself, and this creates a vicious cycle of shittiness (there's just no better word for it).

After that, she tries to be more supportive of Toby's new lifestyle and even throws him a surprise party to show him she can accept his CrossFit buddies. But that's when she learns he's stopped going to his old gym a few weeks before. When the party's over they finally get into it, he explains a girl from his gym tried to kiss him so he had to start going to a different one, but that the distance Kate sees in his has to do with how sad he feels about Jack's blindness, something that, pardon the pun, blindsides Kate.

After that, they realize Jack has started seeing light and shadows and Toby's face lights up. This is very realistic, very Marriage Story-esque. We're seeing how small problems, indicative of bigger problems, start showing up, and then a moment of joy makes them forget for a little while, only to come back again to bite them, sadly we already know where this is headed, and though it's sad I have to say I'm all for realism on this one.

Kevin has hired a matchmaker but it doesn't seem to work out so he decides to leave it up to the universe just when Sophia Bush shows up, and let me just say, if the universe was so kind to me I'd leave every desition up to it. Lizzie's from Chicago and just in L.A. for a conference so Kevin decides to help her enjoy her last day in the city, which includes a date at the Hollywood bowl and a private concert form John Legend! Things seem to be going pretty well until she confesses she's married and he's her Hall Pass, now that's a twist. Later he gets a call from Sophie, in another installment of, "who's Kevin's baby momma".

Randall gets a neurologist for Rebecca though Miguel doesn't seem too happy about how much he's inserting himself in everything, he tells him they're getting older and it's just normal to forget some things, but Randall knows something else is up. The test indicates some cognitive deterioration which could be made worse in the future, and we're all thinking Alzheimer's, aren't we?

Rebecca's father had really managed to get in Jack's head so he ends up breaking up with her, saying they just live in two different worlds. The fact that even then he can't afford to leave a tip and the look on Rebecca's face was so heartbreaking. Later, seeing her so sad, her mom tells her what happened and Rebecca runs to Jack and they confess their love for each other. And that's where it struck me, how heartbreaking it's going to be to see Rebecca forget her own epis love story. Is it too soon to make a comparison to The Notebook? It seems romantic movie references are all over this episode. Except by the end, where it turns into a thriller when Randall sees an intruder in his home.


"The universe does not work THAT fast."

What do you think about this episode? I look forward to your comments and I leave you with the poll.