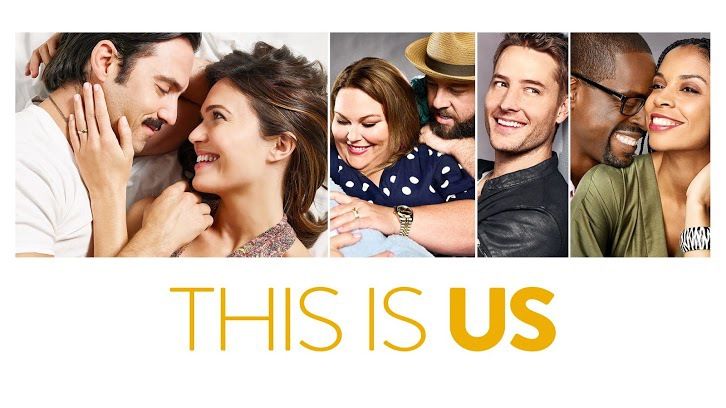 "Things that we like can be bad for us sometimes."

Since I'm catching up, I thought it would be a good idea to bundle these three parts of the same story together. The first episode of the "A Hell of a Week" trilogy, is all about Randall and the aftermath of the break-in, he's trying to keep it together, since he's dealt with anxiety his whole life, about his mom being alone, about his family being in danger, this is just another intense day. So he gets on installing a new security system and focusses on work. Here's where Darnell comes in worries about the gentrification of the neighborhood because of a project Randall's involved in.

He tries to power through it but things only get worse when he realizes the intruder was upstairs, right next to a sleeping Beth. Darnell instead of roasting him at the council meeting decides to offer his advice and advocates for therapy. Randall is not on board, even though we learn Beath was close to getting him to go once until there was an emergency with Kate. Hopefully this time enough people will push him to try therapy because he clearly needs it.

Part Two is all about Kevin, most specifically Kevin and Sophie's love story. After discussing endings with M. Night Shyamalan, Kevin gets a call from Sophie saying her mom, Claire (Jennifer Westfeldt - Younger, 24), died, and he remembers the day of the fire when she told him there were brighter things in his future other than football. Later we see her being more supportive of him than Rebecca, which is understandable, given what she was going through, but it still makes sense for him to need that support when doing something so risky.

Sophie just wants to talk about it with someone who'll understand, since her partner's parents are still alive. But I think there's also something very seep and intense about being around people who knew the person you lost so well, makes you feel closer to them. She was apparently a force of nature, a bit unreliable and reckless as a parent but also fun, and loving. So Kevin goes to the funeral, and though Sophie's happy to see him, he leaves when he sees her with her fiance.

She asks him to take her anywhere, away from the communal grief. Sophie's mom had MS and Grant never really got to know her, so part of her is reluctant to believe she'll spend the rest of her life with someone who didn't really know her. They share a beautiful moment together, they watch the ending of Good Will Hunting and they talk about grief, but then she goes home.

He goes to Claire's grave to talk to her, he says he's made it, just like she knew she would, and the same thing for messing up with Sophie. He says this time he feels ready and he just wishes he'd had a chance to earn her grandmother's ring, the one who got her grandfather through war. Sad, he goes to see Kate but she's not there, Madison is instead, and they end up in bed together.

Toby seems a little too on board with the fact that Jack can see a little bit, and he gets obsessed with fixing him, something Kate's not really happy about. When he starts to seem like the doesn't want to go on the retreat Kate takes Rebecca's call as a sign and invites her, leaving him behind. This thankfully gives mother and daughter some time to reconnect as well. Rebecca is really giving it her best and I have to say I appreciated it.

She manages to convince her to go to the pool saying none of them are what's "acceptable" to the stereotype Kate's been fighting her whole life. Rebecca remembers when Kate was little, empathizing with everything and everyone. She says Kate's perfectly capable of raising Jack on her own, but that just because Toby's struggling doesn't mean he's not able to grow.

After that, Rebecca tells Kate about her diagnosis and she says not to worry, that it's made her stop worrying about the small stuff and gain some perspective. When they get back from the retreat Kate tells Toby he needs to step up and they agree he'll take care of Jack while she goes to the family cabin with her brothers. Kate did seem to be losing faith in him and getting closer to Gregory, so we'll see what happens.

This time we also get to see how toxic Kate's relationship with Mark was, a little too obvious if you ask me, but times are different now, we're more aware of some things. In any case, it's a constant give and take, from a horrible comment to a nice one, just enough to keep her there. I have to say it's all a little too artificial and I'm not sold on the kid's acting, but in any case, they're going to the Pearson Cabin when they get in an argument and he just leaves her there alone in the middle of the road at night. Later he comes back but not before Kate calls her mom giving a signal she's not okay, so Rebecca, Randall, and Kevin come to her rescue.


"Find your way home"

What do you think about these episodes? I look forward to your comments and I leave you with the poll.