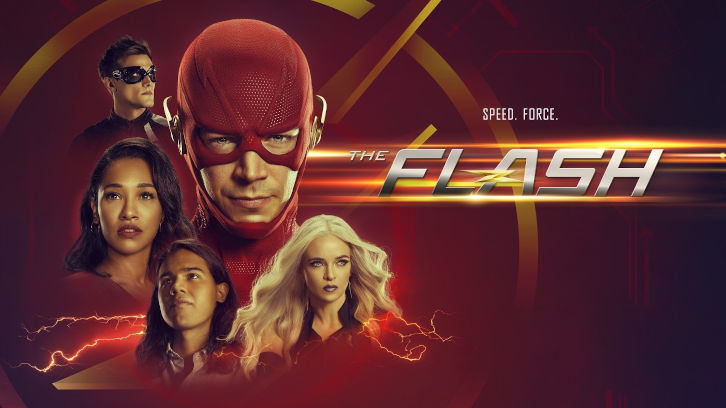 The disappointment I've felt with The Flash the last few seasons has been real; the stories they decided to tell didn't resonate with me as much as they once did. Boring villains, uneven story pacing and characterization choices are all reasons for that. Season six has corrected some of those issues. The addition of Dr. Rosso aka Bloodwork and the quick pacing of that storyline injected some much-needed change into the show, and it has paid off. Iris' career as a journalist being portrayed on screen was also something that lacked meat until recently.

All that being said, "The Last Temptation of Barry Allen, Pt.2" was a good episode, save for one huge problem that cannot be ignored- the West-Allen problem. Did anybody in the writer's room seriously ask and discuss, what Barry would do with his last few moments on Earth? I'm not so sure.

West-Allen

Relationships on this show have always been important. Barry's relationships with his parents, Joe, his STAR Labs crew and even his arch enemies have been at the heart of the series. Even Barry's relationship to his inner hero,The Flash, has been explored. More than anything, Barry's relationship to Iris has been the "thing" the show has hinged on. Whether they were friends, in that weird stage of we aren't but we are, or full blown married, these two have been the anchor.

Along with that relationship, the other huge arc the series has built on is Barry's impending disappearance/death. These two elements have been at the center of the series, so when they finally merged why did it fall so flat? I'll tell you why. The characters did not behave in a way that seemed genuine. I'm not saying Barry and Iris needed to have a cry fest or that they needed to rehash all of the statements that they've made to one another in other catastrophic situations. I am saying that whether they accepted this fate or not, the Barry and Iris we have been conditioned to expect didn't show up. They spent their last moments with the team- which isn't inherently bad, but they didn't take one private moment in the end to say anything. Barry is a speedster so one woosh and they could have been in the time vault- the place where they first stared at that headline wondering what it meant for them. And now that they know, their words or lack thereof could have spoken volumes. It just didn't feel right to have Iris talk about their "inevitable love" in front of the everyone.

And then Barry's reaction- to take his wife's profession of undying and unyielding love and pivot to the team. That was cringeworthy, and the Barry that pined for Iris, heard HER voice and returned from the Speedforce wouldn't have done that. Barry that believes he will NEVER see Iris again just rubs her back and then talks about loving the team? Sure, Jan.

Now, when Barry gave himself to the Speedforce at the end of season three, they had a very private moment in front of the team. The difference there was perspective. He said goodbye to each person- there was no crossing of lines with what each person meant to him. It was crystal clear; he saved Iris for last and could barely let her hand go when the time had neared. When he got to Iris, his love, his words and his decree were just for her. "Keep running". It wasn't "Keep running, Iris. All of you-keep running." It was for her.

You can't build up the relationship and emotional stronghold of the series then flame out. If you do, as I say to my students- "You get what you get and don't throw a fit" Don't be mad when the fans voice some warranted dissatisfaction. What they've invested in isn't paying off- anybody would be mad at that. Yeah, they may get a moment in Crisis, but they deserve much more- so do we. Here's hoping Barry and Iris are given a more West-Allenworthy goodbye.



Bloodwork

This was comic book goodness from his introduction to his defeat. I was waiting to see Bloodwork in his monstrous form and they didn't disappoint. It was gross in all that right ways- I was a bit nervous about how the CGI would look, but it was decent. Ramsey's plan to use the particle accelerator to infect everyone wasn't something I saw coming so that was cool too. He was an interesting character which in turn made him an even more compelling villain. If they can find a way to bring him back later on, fans would likely be more than okay with that choice.



Iris and Cisco

Always a fan of this duo, they didn't let us down. They work well together, and I love how they spar about what's the best course of action to take. They're usually the pair that come to Barry's rescue in one way or another so to see them bump heads and not mince words felt genuine. Iris fighting for her husband and Cisco trying to project strength in letting go- good set up.


Team Flash

The episode did a good job of showcasing the team's (except Iris) heartbreak about losing Barry. Caitlin getting to be the one to spend the last moments with Team Flash was a good move; she is closest to them and if we're being honest, Frost hasn't been too reliable lately.

Other Things I Was Thinking as I Watched

*Iris' reference to Barry as her husband, reference to her vows and her speech in the end were so moving. Barry was always the one vocalizing how much he loved Iris so to see her fighting to hold on and telling him what's in her heart was so sweet.

*It doesn't bother me that Iris isn't having a complete melt down on screen about Barry's fate. She's been there, and we've seen that. I like that she is strong and with each mini crisis they have faced, she fights on.This is her life now and because she has married a hero- she knows the risks that come with that. She learned this very early on with her father.
What bothers me is that if she has accepted this, wouldn't their last moments together be spent making memories?- maybe one we get to see? They would be together all of the time if they were to never see each other again. A glimpse of that would have been nice.


*Why does Frost increasingly sound just like Caitlin? There was a distinct difference in their voices, but now they sound exactly alike. Is someone going anywhere???

*Dear Cisco, I know you didn't love being Vibe, but your boy needs you. Please get your powers back soon.

*It was a nice try for them to make us think Dark Flash would hurt Iris. He did choke her a bit too long though. SMH

*Ramsey being pulled from the brink by his mom is classic CW- Oliver, Barry, and now Ramsey- the "my beautiful boy" speech gets them all every time.

*I will not mention baby Jenna, I will not mention baby Jenna....


Are you ready for Crisis? I sure am. You can catch The Flash on Tuesdays on the CW. As always, thanks for reading!