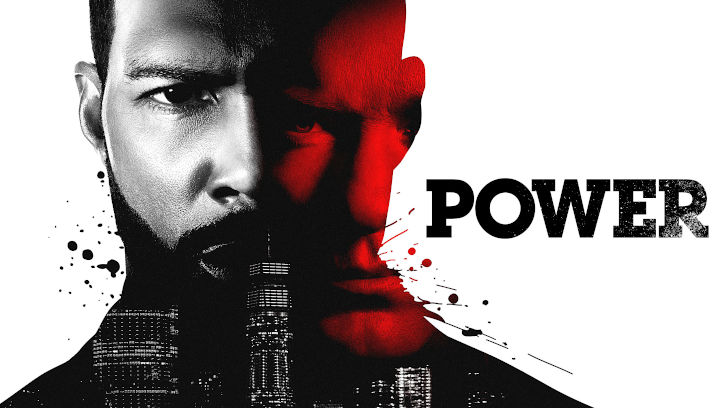 So I have to say I was BIG mad when Power didn't return this summer in its usual comfy July spot. It is the show that takes me out of the summer television slump, but with its late August premier and its runner up episode, they have more than made up for the disappointment. Let's dig in!

TASHA

I was never Tasha's biggest fan. From her wanting Ghost to stay in the dangerous drug game to her semi-accepting his relationship with Angela, I could never root for her. Just two episodes into season six though, and I am her biggest cheerleader. (Side note: Ode to those who wrote the scene in episode one where Ghost pleads for Tasha to see his side of things because he "just lost the woman he loves", you really killed it. In one fell swoop, you made fans forgive all of Tasha's transgressions and remember just who the real villain truly is. I salute you!)

With the understanding that her marriage is really over, Tasha can emerge from the wreckage of her current life as the victor. She has to stay out of Ghost's cross hairs to make this happen- and it looks like she has to dodge the bullet that might be Lakeisha if it comes down to it. Lakeisha's jealousy or hatred, or maybe it's a bit of both, for Tasha might be a bigger problem... The question of taking sides is all around this episode.

SIDES

The episode does a brilliant job of laying out the choices for its main characters, but does equally the same for the side players. The primeras have to choose Tommy or Ghost, Proctor will have to choose if his downfall is as spectacular as it is being set up to be, Paz has to choose her sister's legacy or helping the feds, Tariq has to choose Ghost or Tommy as well as whether to embark on the journey to becoming a kingpin on campus or let that go. So many sides, so many choices to be made for the entire crew.

TOMMY and GHOST

I have always been Team Tommy. I mean, who doesn't love the crazy, ride or die BFF type? The one who makes you laugh when you wanna cry and the one who'll drop and hide a body for you without so much as a flinch. Yeah, Tommy has his hang-ups, but what real friend doesn't? Seeing his reaction to being truly betrayed by Ghost is heartbreaking; his dream that Ghost would weigh his killing of Angela as equal with the murder of Teresi was juvenile at best. Aside from Tasha, Tommy knows Ghost better than anyone. He should have known that they couldn't come back from a beef this deep. His face when talking about Ghost to Tasha or Tariq shows the depth of his despair but also the resolve that he is gonna have to muster if he's gonna put an end to his former friend.

Ghost has always chosen his side very clearly- he's Team Ghost. Everyone has a survival instinct, but that's an understatement where Ghost is concerned. He seemed like the side for fans to choose. Who couldn't admire someone who wants a better life for their kids than they had? Who doesn't root for true love? Well, when all of those things come at the expense of everyone except the person who wants them, that's a huge problem. That's Jamie St. Patrick A.K.A. Ghost's life in a nutshell. To get what he wants at all cost. He will crush anyone- enemies, friends, and yes even family to come out on top. His treatment of Tasha and even his children (as a way to get what me wants) let us all see his priorities.

While they are both eyeing one another as the enemy, other threats around them are rapidly emerging. Jason is playing them both and will calmly dead both of them if it's in his organization's interest. Councilman Tate has always been shady, but he showed himself to be a little more O-Dog than governor in this episode. He is seemingly a very threatening figure. With much to lose, he will be extremely dangerous to Ghost. Andre looks like he will re-enter the scene shortly and then there's Tariq. With a ton of chips weighing so heavily on that shoulder, there is no telling what choices he'll make.

"Whose Side Are You On" is setting everyone up as friend of foe, but at this point it doesn't even seem like those labels matter. So many lines have been crossed and so many people have been killed, who you are to someone won't save you.

Other Things I Was Thinking As I Watched

*I know Proctor is a scum bag of sorts, but I don't want him to go down like this. Make it stop please!

* Ghost is such a hypocrite, and the way he lies with a straight face to people he is supposed to love is the definition of skulduggery. In early seasons, he was somewhat sympathetic. Now, he has been revealed as truly villainous. It's a very satisfying thing to see as a lover of character arcs and stories, but as a lover of THIS particular story, it's heartbreaking.

* Not loving the Tommy and Lakeisha union. She is so in over her head with him and demanding that he choose her over his lifelong friendship with Tasha is a no;she should know that her ultimatum has a high probability of blowing up in her face.

*Poor Paz. Stuck with having to take money from the very family that helped bring about her sister's demise. The scene where she puts the phone in Angela's casket was beautiful.

*Councilman Tate's turn as a straight up G was too much! Loved it! I am beyond convinced that writers expected the comparisons to his Menace to Society performance.

*Tariq's rapid turn into a young Nino Brown at school is ridiculous. I mean, I get it. He's got a lifestyle that he wants to maintain. However, he's also has seen the life up close, so maybe- just maybe he wouldn't wanna do this??

*I love that no matter how grimy the show gets- it never loses its humor. There are always things that make me laugh out loud.

What did you think of "Whose Side Are You On?" Sound off in the comment section or hit me up on Twitter @NaomiAnna_ to chat about it.
Power airs on STARZ every Sunday at 7pm Central Time. As always, thanks for reading!