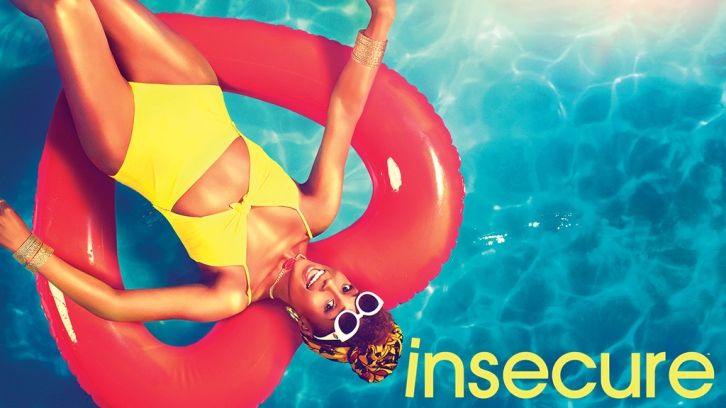 So, first I have to give the Insecure crew hella props for eight episode seasons; it's a rare treat to watch a show without the dreaded "filler episodes". Secondly, The Last Dragon- man, that was a feel good throw back to my childhood! The glow, Sho Nuf, Leroy- that was such a classic movie. Okay, back to this review.

It's been a minute since I've reviewed an Insecure episode. Had some family stuff going on, but not gonna lie, I just wasn't feeling everything this season. Don't get me wrong, it was funny- it's always funny. I loved the first date scene with Nathan and getting to know Daniel better along with Kelly getting tased and the return of "Mirror Bitch". But with what I loved, I also took issue with how a few story lines were handled. Like, "Ghost-Like's" handling of Issa and Molly's argument over Nathan.

Best friends look out for their girls. Nothing says I'm looking out for you like making sure no one ruins your birthday. Molly did just that. She put her foot down with Nathan and made sure he didn't put a damper on her special day. Was she wrong? I don't think so. Issa had just spent the last few weeks stalking this dude and making a complete fool of herself. Just as she was moving on from that foolishness, here comes Nathan with his weak ass flowers. Molly had planned Issa the perfect birthday date and though there's a great chance he didn't know it was Issa's birthday, Molly got him told. So, my problem with the way this played out was how Issa reacted. I could see her being a little upset, but she completely flipped the script on Molly and accused her of always seeing the worst in people for sticking up for her and for asserting herself at work. I wasn't feeling that at all. I could have gone along with it more if Issa pointed out how long Molly put up with Dro's mess as a counter to how she still wanted to deal with Nathan on some level. I just couldn't get behind Issa on this one.

Talk about ghost-like; Daniel completely disappeared from the show after Issa moved out; then Nathan and Lawrence emerged as the male interests.I'm not sure how I feel about Lawrence being back in the picture. I like Lawrence; I was really mad at Issa when she cheated on him. I also like the fact that he is struggling with forgiving/trusting her again instead of it being the other way around. That being said, the idea of moving forward and into the future resonates with me. Maybe the crew of Insecure is just teasing and Lawrence/Issa is just a friendship thing- that thing that never dies because it was so familiar for so long that it's impossible not to think about going back to it. It was kind of cute that Lawrence bought her favorite snack at the throw-back movie. And that they reenacted the movie lines. But cute may not be enough to go back.

Aside from the men in her life, it was nice to see Issa go for that job interview at the music based non-profit. It seems like such a good fit for her and will of course open the door to her musical future. Maybe we'll get more of her mirror rapping and a collaboration with Daniel next season. I was sad that she didn't have any mirror time on her birthday-especially a milestone like her 30th. I know there had to be a rap somewhere in her head for that.

Finally, Nathan is really a good liar or homie is suffering from depression. I am not sure what he was getting at with his explanation, but it seems like it might be something that Issa doesn't wanna mess with. Even if he didn't want to talk to her, he could have sent a text. I'm not buying Nathan's story. There's got to be more to it.

Things Going Through My Mind As I Watched:

*Why is Lawrence dating the girl helping Issa? Sigh...
*Nathan is hiding something.
*Molly didn't necessarily do her partner wrong, but she's too new at the firm to be making enemies.
*Kelly is a fool!
*The Last Dragon was that movie back in the day!
*Is Daniel coming back?
*Is Issa gonna have three suitors?
*Is Issa finally getting it together on her own? The ending sure felt that way.

"Ghost-Like" was the season finale of Insecure. What did you think of the episode?
Sound off in the comments or hit me up on Twitter! As always, thanks for reading.