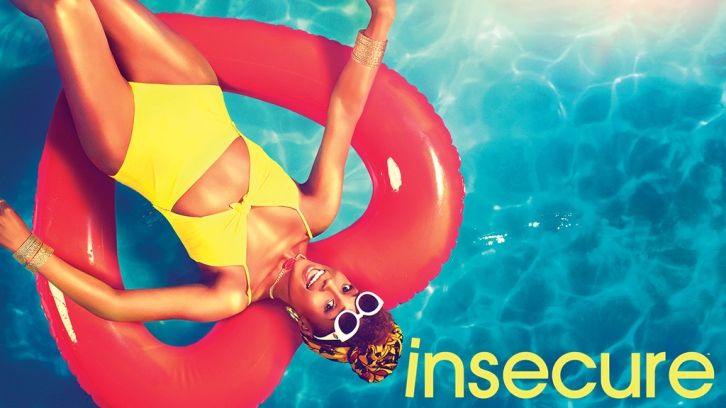 Issa is the star of Insecure, but in the episode "Familiar Like", Daniel, saddled with his pride, was the star of the small screen. Handsome, talented, and seemingly still in love with his friend, we got to know King a whole lot better as well as some clues about where he and Issa might be headed.

Daniel and Issa are in a weird space- really good friends who were once lovers and now platonic roommates. Daniel has been bringing girls to the house in front of Issa, pretending like he doesn't care about her feelings. We know he does though because his attempt to kiss her last week gave him away as did this week's double take at the bar. In turn, Issa pretends that she doesn't feel anything, but her constant calls and check-ins make her intentions with Daniel a lot less clear as did her side eye when Daniel was surrounded by chicks trying to score weed. Not to mention her decision to move in with him in the first place. During this crazy dance of confusion, they walk on egg shells around each other with Daniel doing the most pretending. He is very terse and short when they speak, lies about his girl not wanting Issa around, and just all around broods in her presence. But why? Why doesn't he just say what he's feeling about Issa? About his music? The seemingly confident King, has some hang-ups, and it was refreshingly real to see that Issa isn't the only one who can be awkward.

Even though he seems to be in turmoil about his relationship with Issa, his relationship with music is a little more clear- he lives and breathes the creation of it. He spends most of his time in the studio looking for the next big artist or hit. We even learned he gave up the dealer life up to focus on his craft. Often bobbing his head to a beat, Daniel's dream of being a major record producer is just out of reach. What's stopping him though? "Familiar Like" points to pride- Issa even says this pointedly. Daniel is willing to walk away from an opportunity because he doesn't want to admit he needs a hand from an old friend. He feels like the world owes him his big break because he's more talented than Khalil-missing the point that success is often the convergence of talent and luck- not just one or the other.

The show did such a great job of conveying Daniel's apprehensions and feelings of inadequacy without having him saying much. His facial expressions and lack of words said it all. When entering the club, he had to depend on Issa reconnecting with Khalil to get in. That completely deflated him and then to have Khalil be the person to introduce him to Spyder was an even lower blow. Through all of this Issa was the person to have his back and reassure him that stepping out of his comfort zone was the best way to get what he wanted. Believing in Daniel's talent and pushing him to make the connections he needed were ways she was able to show her level of commitment to their friendship. It had been pretty lopsided thus far, with Issa reaping the benefits.

Another thing that was great about this episode was how it spot lighted Issa and Daniel's connection through music. They are both artists, though Issa is more of a shower (mirror) singer. Nevertheless, she is undeniably talented. She can appreciate the art he creates. When Daniel was simply trying to tell the other girl about what he was trying to do with his music, she blew him off and started talking about some celebrity couple. On the flip side, Issa was right there at the club and by his side at the keyboards when he was ready to make the next beat. They are bound by friendship and love, but there is something more that binds them. Will music be the thing that ultimately brings them back to each other?


Things I was Thinking as I Watched:

-The music! Dope from start to finish.
-Kelly is THE funniest character on the show. "You concubinin'?"
-I didn't miss Molly.
-Is Insecure endgame Daniel and Issa doin a massive track together? Is Issa gonna feature on the track that ignites Daniel's career?
-The "I don't wanna be a spokesperson for all black people" argument is never heard by anyone except the person saying it.

What did you think of "Familiar Like"? Let me know in the comments.

Catch Insecure on HBO Sunday nights.