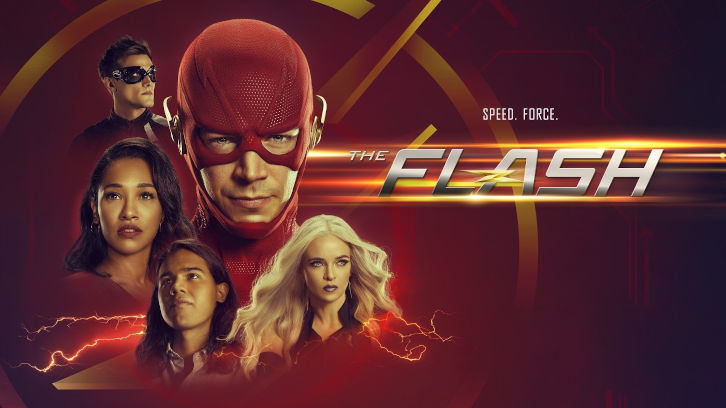 Like most TV shows, The Flash has had its share of highs and lows, and I think it's safe to say that the first season was a great high. Watching this week's show, it truly felt like the writer's found a piece of their season one groove.

Goofy Cisco, brooding Wells, Joe and Cecile, Caitlin Snow M.D., Barry with the big heart, and Iris with the even bigger gun made for one hell of an episode. Ralph even managed to be funny and somewhat endearing instead of the obnoxious and overbearing presence he had been in his first few episodes. The winning balance of heart, humor, and heroics was on full display and here are some of my thoughts as to why it all clicked:


The Barry Allen We Know and Love
Early on in Barry's journey to becoming The Flash, he was often reminded that he was a hero with or without donning a mask. Barry's big heart is often referred to as his real superpower. Even in jail, that description of him was on full display. His determination to help someone in need wasn't swayed by his situation or his own unhappiness- in fact Barry seemed to light up when he realized he could assist someone else. It was great to see Barry's heroism explored in a capacity beyond his powers.
The Many Faces of Joe West
Joe's face when Cecile told him she was pregnant was priceless. We got more of those perplexed faces when Cecile revealed she could hear his thoughts. Then again when she showed up at the meta crime scene reading all the minds on the block. But Joe's best face was reserved for the therapist's office as he tried to hide his thoughts with those pink elephants. Poor Joe.
Team Flash
Some people complain about the disappearance of the Original Team Flash. While I don't subscribe to that sentiment, I do understand the longing for the relationships and genuinely funny interactions between
Flash
characters.
Honey, I Shrunk Team Flash
returned to those interactions, but they weren't all between the so-called OTF. Cisco and Cecile had an insanely funny moment when she read his mind and so did Iris and Ralph with the gum shoe quip. The writers proved that humor and good character chemistry isn't a monopoly reserved just for Barry, Caitlin and Cisco- it can be spread around. Earth-2 Wells was his cantankerous self and it didn't feel forced or out of place, and Caitlin was at her best being a helping hand and supportive expert in the sciences.
Mrs. West-Allen
Iris wielding a gun is nothing new, but I have to admit it looks more bad ass every time she does it. Iris being an essential part and on the front line of Team Flash is the right move for her as a superhero's wife. Plus her Olivia Pope-like gladiator coat was on point! The CCPN name drop was an ode to her previous job and hopefully a little foreshadowing of her return to the news desk.
Honey, I Shrunk Team Flash
was well written and truly well acted by the entire cast. I hope that the last half of the season continues on this way; I have a good feeling it will.
Things that made me take a pause:

1) Harry was awfully pushy about getting Barry out. He does owe Barry a lot for saving Jesse and getting him out of Gorilla City so maybe he feels like he has a debt to pay.
2) Why was Barry straight chillin' in jail? He has never relaxed so hard! Oh and while Barry is using his powers to cheat at cards and take people to other countries, why isn't he sneaking moments with Iris? He misses her like crazy so what's the deal Flash writers?
3) What is DeVoe up to? I hate that I have no damn clue!
What did you think of
Honey, I Shrunk Team Flash?
Sound off in the comments below.
The Flash
airs on Tuesdays at 8pm Eastern on the CW.