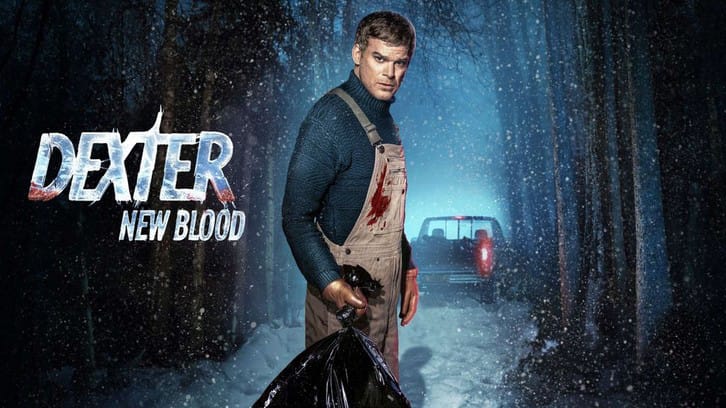 "It's the only way."
For the most part, "Unfair Game" was split into three parts, Angela's investigation, Dexter's escape, and Kurt spending the day with Harrison, only to later try to hunt him down in front of Dexter. This was clearly something both Harrison and Dexter needed because it finally got Dexter to open up about his Dark Passenger, and I'm so happy I was wrong and they're finally gonna get that talk.
It was especially touching to see Harrison's reaction, first to feeling accepted by Kurt and then by his own father which was was he truly wanted. And then in "The Family Business" they finally had the talk, sort of, I liked how they illustrated Dexter's story, and it was definitely a call back to the books where "Wiggles" makes a very brief appearance. But Dexter conveniently fails to confess to the most important part, the killing. Which honestly had me rolling my eyes, at first, but thankfully he didn't keep Harrison in the dark for long.
I thought the way Dexter chose to reveal it was a good call, letting Harrison take the lead, though maybe it was a bit too much to let him watch the whole thing. There was actually a moment when Dexter was dealing with Kurt while talking about the Code, when I really thought Harrison was thinking his father fit the Code, as well. It looked like Harrison took it better than Dexter could've hoped, but there's still a chance it was just taking him a bit longer to process the horror of it. I guess we'll find out.
While they were finding proof of Kurt's crimes which turned out to be all his trophies, including Molly, Kurt burnt their house down. Zero subtlely, right? Which forced them to stay at Angela's, I'm sure that will be fun. Speaking of fun, how great was Christmas À La Dexter? I really missed this kind of dark humor which was what first drew me to this character. I'm sure the finale will be insane, I just hope it's the good kind of crazy.
"And the world's a better place for it."
What did you think about this? Are you looking forward to the finale? Comment below.