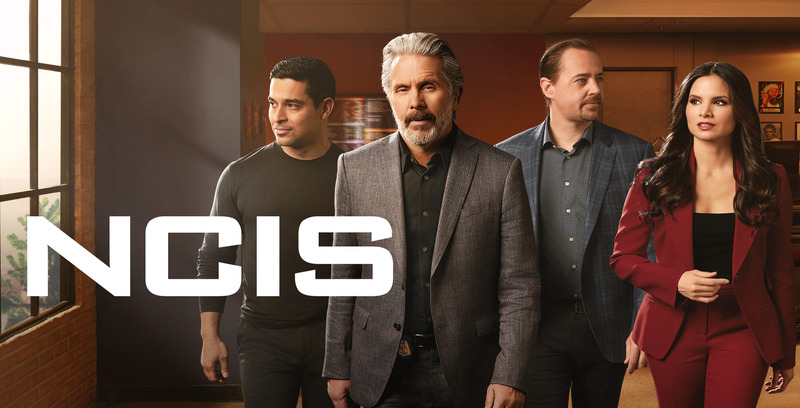 1.4 - "Great Wide Open"
Written by David North and Brenan Fehily
Directed bybTerrence O'Hara
Reviewed by KathM
Sometimes, it's just this simple:
Agents follow one of the baddies out of town to keep an eye on them;
Back home all the other agents and the two MEs and the Forensic Expert and the girl reporter work together to find the evidence to take the baddies down;
A report is found, another is disproved;
The copper mine finishes before it even gets started;
Non-toxic salmon are happy salmon;
The victims are avenged, but a spouse was part of the dastardly plot;
The new gray-haired guy refuses to arrest the gray-haired Boss and gets on a plane back to DC to get fired;
The former Probie and his Boss go fishing before they leave Alaska for DC, except not.
Turns out that everyone is getting on the plane. Gibbs has chosen to stay behind, although I don't think he would have returned to NCIS regardless. I think if he hadn't stayed in Alaska he was going somewhere. I wonder where that might have been?
As he prepares to leave DC for his Alaska trip he says goodbye to some of those who supported him along the way: Leon ("Thank you, Leon, for everything.") and Ducky ("You are a great friend. I appreciate you more than you know."), and imparting a little advice where he sees fit to Nick ("Don't let this job become all that there is. You take care of you."). To McGee he gives some thinly-veiled thoughts about how far he's come since was a computer geek we saw 18 years ago and agent and man he's become. ("I could not have hoped for anyone better to watch my back for the past 18 years than you,") We don't get to see a Fornell goodbye, but something tells me that Tobias will be visiting his friend up in Naktok Bay sometime soon.
Gibbs wants to stay in Alaska because he's found a feeling of peace he hasn't felt since Shannon and Kelly died. Think of how long that's been. Thirty years. Can you imagine a life without peace for that long? I wasn't sure Gibs would ever get there. We've watched him grow and change as a character over the last 19 years, more so recently. He's become more connected to his team, to his friends and to relationships. He could have pushed so many of the members of his team, kept it all business and curt replies as he had early on in the series, with the occasional supportive word here and there. Instead he allowed himself to ease into the semi-fatherly role they sometimes needed, to being a sounding board and realizing that it felt good. Felt right.
I'll miss Gibbs, but as teary as this episode made me it also made me smile. I wanted Gibbs to breathe, I always wanted him to breathe. And now he can. He doesn't need a hobby to distract him from living anymore, which is a huge thing. He has found a place that, for however long, will give him what he needs. He has also become a bit enamoured of a boat, and someone gave him a rifle! Until we see him again, and I'm sure we will see (or hear) from him again, he will be sustained.
Be happy, Gibbs.