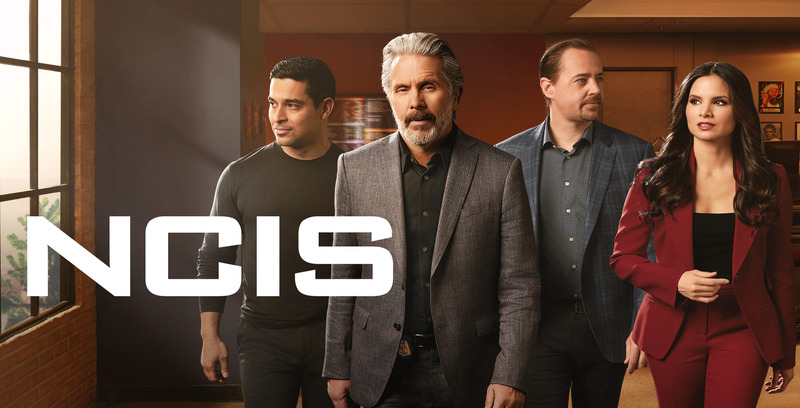 20.5 - "Guardian"
Written by Marco Schnabel
Directed by James Whitmore, Jr.
Reviewed by KathM
I said Leon should have moved out of that house years ago. I mean, how can you live in a place that was essentially destroyed and where your wife DIED? And Ziva's father too, but, yeah, not interested in Eli. And tonight? He comes across "burglars" in his house, chases two off, and kills the other! Never let it be said that Leon Vance, former champion boxer, is still not fit and ready for action.
But we have a story to continue. Despite a potential threat to his life, Leon decides that he still plans to attend an Interpol meeting in Berlin. He even picks out a shiny team of bodyguards, but Parker dismisses them and decides to protect Leon himself. The Director leaves McGee in charge because, why? I guess he doesn't have an assistant director or anything.
Parker does an exceptional job as Leon's bodyguard, so much so that he stops Leon from visiting comely German agent Lena Paulson by himself with a nice bottle of wine. It's like taking your mom on a date, but it is ust as well because when they arrive, they find Lena beaten and bloody in her hotel room.
While Parker and Leon are having fun with nail polish remover (please try at home and report back), Torres and Knight are checking out the other agents on the op where Leon and Lena met. It was called Fortress, and the baddie who was killed was called Umarov. His girlfriend was killed as well. Interestingly, we also discover that $3 million in diamonds went missing and was never checked into evidence. Who was responsible for checking it all in? Lena, of course, made a trip to Antwerp (the diamond capital) shortly thereafter.
Does anyone want to tell Leon that his potential life partner is a thief? They were talking about moving in and everything. Leon is lonely, and had hoped that Lena could help him from becoming that agent . You know, the one who's alone, perpetually drinking and telling stories about his glory days at reunions. This would have been an interesting conversation for Leon to have with Gibbs because while Parker was a good listener and has been there, Gibbs had been through the whole thing with Leon. From losing his wife and watching his kids grow up and away, it would have been a good place for these former co-workers to talk to one another. The last time we'd seen Gibbs, he was finding a place of peace, and I think Leon might be looking for the same. Could our Director be following (possibly) Torres out the door?
We come to find out that Lena is a do-gooder of sorts. Yes, she did take the diamonds, but she also took a neglected baby found at the shootout. Rather than leave her to the Umarovs, Lena raised a little girl, who she called Heidi, herself, along with her sister Elizabeth, who was currently caring for her niece. And the diamonds? Lena put those in a trust for her "daughter," considering it her inheritance. <[>So yeah, I'm pretty sure it's Game Over for Leon. Or not. It's hard to tell. His woman and sister are lying thieves who stole a baby and a load of money. True, they did it with the best of intentions (I stand by this), but that doesn't change the fact that Leon was nearly killed by the men Sergi Umarov, the brother of the man killed in the op six years ago, sent to his house. When Lena wakes, and Leon tells her Heidi and Elizabeth are safe and the baddies are dead or in prison, he is able to tell her that he and Parker are going to overlook the diamonds thing, but can't tell her whether they have a future.
I guess we'll have to wait and see. And I don't think this was a Leon leaving story, I think it may have been an "I think this could be the beginning of a beautiful friendship" story between Parker and Leon.
PS - Oh, and while some are going all Middle School about it, there is no way the gang would have shown up at their Director's house in their jammies, even if they're a bit social. So there could have been better ways to show Knight in Jimmy's shirt. That being typed…giggle, giggle!