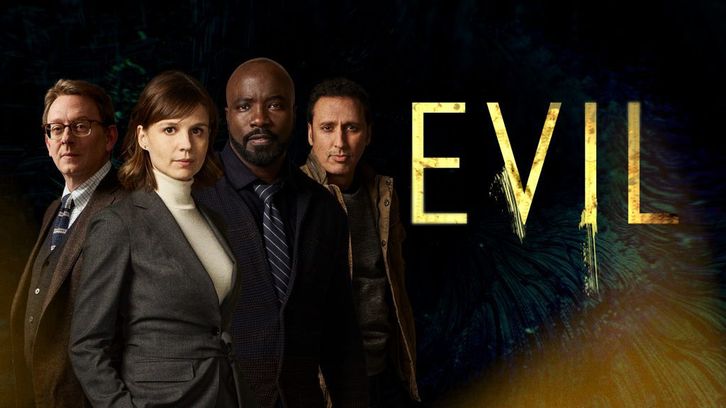 2.8 - "B is for Brain"
Written by Lousa Hill
Directed by James Whitmore Jr.
Reviewed by KathM
There are blowflies in the whiskey.
This week's story is about a device called the God Helmet, which uses sciencey stuff to help people achieve peace and may give the wearer visions of God. Bishop Marx may see it as a marketing tool, as many people are turning to Christianity after putting it on. He sends the trio to Cornell in order to interview people who have had experiences with this helmet. But as much as I wanted to know what's really going on with the device, the madness spinning around Kristen takes precedence in my brain. See what I did there?
As strange as this episode is, with the light bondage and the masks and the self-harm and the God Helmet, nothing disturbs me more than Kristen in the tub, imbibing. I think it's because the blowflies in the last episode really freaked me out. Not a fan of bugs in general, and I think that Kristen doesn't need blowflies possibly taking up residence inside of her to help speed up her deterioration.
So, Daddy's home! Andy is back, and frankly I'm surprised he showed up. The girls are thrilled but Kristen has to psych herself up to see him by practicing smiles in the mirror. Even then Andy's return seems to emit no feeling from this wife, and before they have "Honey, I'm home!" sex she insists on masks for both of them (she dons a wolf mask), and when Andy worries the girls wil hear her, she gags them both. It was surprising, but kind of awesome. Later, as Andy sleeps soundly beside her, Kristen slips out of bed down into the kitchen where she heats a crucifix on the stove until it's fire red and presses it into her stomach next to older scars from doing the same thing. I'm not sure what she's trying to accomplish, a kind of purging?
As he watches her, Andy is sure something is wrong. Duh. He's right: Kristen is constantly angry and dismissive. Life is happening around her, not to her. She's more interested in whether or not she tied her shoes a certain way before she puts the science helmet on than to her husband being home after months away. While they are shopping in a store and someone cuts in the checkout line, she grabs a bag of frozen fries and smacks the crap out of him.
She seems to have become less involved with her children. At least, aside from the elevator episode we haven't had many scenes with them interacting. That being said, Kristen's phone has the girls as her screen saver, and she looks at them like they might be her lifeline to sanity. She held the phone so tightly when she got it back after the Monastery, just staring at their smiling faces.
Back to the God Helmet. Ben is the most eager to take it for a spin, joking about getting to see both God and possibly Keith Moon (see earlier interview with previous God Helmet subject). Ben's background is in science, and to him this in many ways is a new toy for him to play with. However, this changes when the experience begins with seeing his dead mother, who takes him on a walk through a memory of a place he visited as a child. They argue a bit about religion, then Ben is distracted by a woman in a sari, but with hooves for feet. The creature pulls off its clothing and Ben is hit with a dark breeze. He starts screaming and is brought back to reality by Kristen, David, and the researcher who created the helmet. Do you think that he'll be able to work through his issues in the next four episodes, or will this be an ongoing thing? I hope he finds peace, but then again I like seeing Abbey pop up from time to time.
Kristen tries the helmet and has a strange vision which involves a visit to her therapist who tells her that she doesn't want David to become a priest because then he'll be unobtainable. She visits David's attic to find Leland devouring him, literally, piece by piece. Foreshadowing?
David tries it, and sees nothing. Nothing at all. As a matter of fact, he doesn't even relax and go under. I'm not sure what it means, but it may mean that his meditation exercises are working in that his mind couldn't be influenced by the helmet.
Now that we're seeing Kristen through Andy's eyes, she looks even more unhinged than thought. Her guilt over LeRoux's murder combined with her murder maps (I'm not sure if we've seen these before. Anyone?) and the assault on the guy who cut in front of them in line at the grocery store. I figure she's one bad decision away from a complete breakdown. I wonder if the murder maps just show directions to LeRoux"s, or are there are others she's got on her radar?
Also, Andy is talking about closing the business and seeing whether he can get a job at REI HQ, which he thinks is located where they live but can actually be found in Washington State. And why, if their business is located in Colorado, didn't they move there in the first place?
Leland and Sister Andrea meet again, each armed with a knife and some attitude. It is interesting that no matter how much Leland tries to come over all creepy, Sister Andrea never fails to unsettle him. In this episode he realizes what she "is", commenting that he didn't think they were "around anymore". Whatever you are, Sister Andrea, stick around. I think we may need you before too long.
2.9 - "U is for UFO"
Written by Nialla Lebouef
Directed by Clark Johnson
Reviewed by KathM
Hello, and welcome to the vaguely X-Files episode.
Well, more like a third of an X-FIle episode because a lot is going on. It goes like this: Various people have come to the church saying that they have seen "UFOs" or "lights" and they feel somehow changed by the encounter. Why does the Church care? Because Bishop Marx says the church is interested in all different kinds of life. He asks the trio to talk to the one person they have found whose encounter is credible: an Army pilot who saw something she was in the air that was actually captured on camera. Ben also finds a student with a similar, and credible, story in a UFO chat room. Enter "The Entity", which I think is a really sinister name for a kind of CIA version of the Vatican. They want to take the two women back to Italy and continue to investigate them, when suddenly an unknown government authority appears and intimidates them into redacting their stories. For this, both women are rewarded: the pilot, who had been grounded, is allowed to fly again and the student, who is brilliant but poor, has suddenly received a scholarship to MIT.
Elsewhere, Leland has a tiff with his demon therapist and it is everything. Demon thinks that Leland may lack the willpower to carry on the exorcism con, and will be writing a report to "The Manager" about it. Leland responds by violently strangling and then turning Demon Therapist into a nice curry just in time for Sheryl to come with a nice, full-bodied red. For some reason, either Demon Therapist or "The Manager" requested that Leland acquire some, but he failed to do so. Instead of just killing someone (else) randomly, Leland heads over to Sheryl's garage to see whether she has any to spare. She refuses, but later stops by Chez Leland for dinner.
Shery has me completely confused. I thought she was staying clear of Leland and putting her faith, such a it is, in that creepy doll she has in her bedroom. It would seem not. For a while I thought her storyline was ramping up, but now I'm not sure. And whose blood did Leland need? I think it's Kristen's because Sheryl is a blood relative.
A video someone took of Kristen's attack on the Line Cutter Dude in the last episode has gone viral and the girls enjoy it so much they stop speaking at once. Mom is a hero, as far as they're concerned, because when you're a kid things like that are funny. But moms should be positive role models, and Kristen in particular should know this because she's a mental health professional. At least she had the decency to look somewhat chastened when the Head Nun at the girl's school calls Andy and Kristen in to let them know that little Laura got into a fight with another girl who didn't believe Kristen was the person in the video. She also used the "F" word, which didn't improve the situation. I wanted to know the type of punishment she received from the school and her parents, but all we got instead is a vague conversation where Andy tells the girls they need to "step up". That, and Lynne may be called upon to manage her siblings more frequently. That went over like a lead balloon with everyone but Lynne. Hope we get to see a bit of that.
At one point Kristen tells David not to become a priest because she would miss him. So while she says she no longer believes in God, she still respects the uniform, if you will. Once David is ordained he becomes something else, someone she sees as inaccessible. But given his continuously growing feelings for her, that may not be an issue.
Even though it was a short scene, it was nice to see the trio just hanging out in David's office and chatting. They are at their best when they're together, and it's been a while since that's happened. I'm hoping that the RMS Infertility brochure in Father Katagas's case was a huge surprise, and David's commitment to finally find out what the clinic's deal is will hopefully play a large part of the season's end.