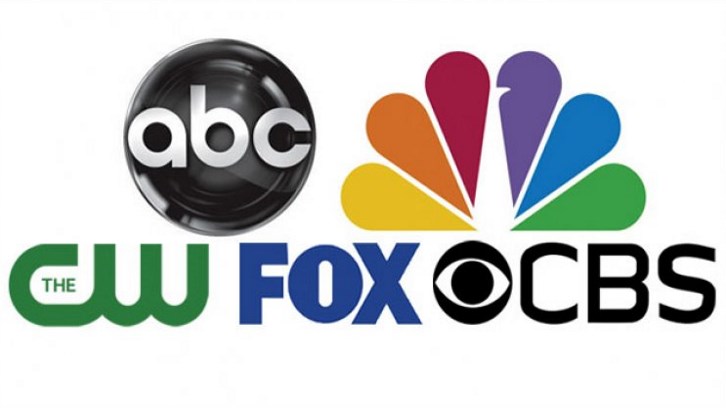 Welcome to Day 8, the penultimate day of our pitches. Pitches from previous days can be found in the links below. Again, thank you to everyone who helped with the pitches. To keep articles shorter and more readable, all pitches were edited for length, clarity, and grammar. Nominations were also limited to 3 per show with a couple very popular shows having more. I am truly sorry if your nomination is not in here. Know that I appreciate your time and pitches. Making the choice of what went in was difficult. After all sections are posted, I will include a link to the original spreadsheet so you can read them all in their unedited entirety.

Pitches - Part 1
Pitches - Part 2
Pitches - Part 3
Pitches - Part 4
Pitches - Part 5
Pitches - Part 6
Pitches - Part 7




Single Parents
- ABC, Hulu
- 2 seasons, 45 episodes
1.
Lindse
y - Taran Killam, Leighton Meester, and Brad Garrett are just three of the stars in this ensemble sitcom about a group of single parents who band together to raise their children. While the summary may sound clichè, the witty dialogue and interpersonal relationships between characters make this show a must watch. As you watch, you'll begin to find yourself deeply invested in the lives of characters on what initially seems like a silly background show. Prepare for some heartbreak and a lot of laughs, and enjoy this gem.
2.
Maria
- How do I begin to describe Single Parents? Well, it is funny and has great friendships and hilarious kids, for starters. It's also a great escape from reality. This amazing show had a rough time slot, and ABC made a huge mistake in axing it.
Snowfall
- Hulu
-3 seasons, 30 episodes
1.
The North Remembers
- Set in Los Angeles in the early 80's, Snowfall follows the rise of the crack cocaine epidemic. Franklin Saint is a young drug dealer whose low income family gets by on the sale of marijuana, when the cartels start muscling into his neighbourhood. Franklin sees an opportunity to partner with various dealers to sell their drugs. Unfortunately his new business venture is complicated when an equally opportunistic CIA officer gets involved and Franklin suddenly finds himself playing both sides of the law. A narco drama, it shows not only the struggles of the dealers, but also depicts the social and economic environment of inner cities during that time and how the sale of crack cocaine affects everyone who lived in those neighbourhoods. It wasn't just the dealers and users that were affected. The sale of the drug trade was so widespread, it played a role in the infamous Iran-Contra scandal.
The Sopranos
- HBO Max
- 6 seasons, 86 episodes
1.
The North Remembers
- Before Breaking Bad, Animal Kingdom, and Sons of Anarchy, this phenomenal HBO show set the bar for the crime boss drama genre. The show follows the life of mobster Tony Soprano and his family. Tony is a man of many contradictions. He is a ruthless, coldblooded criminal who runs his gang and criminal activities efficiently, yet is also a loving, dedicated family man who uses the profits of his criminal activities, from extortion to racketeering, to provide for his wife and children. All the while, he tries to preserve what he has built from the Feds who seek to bring him down, rival gangs who seek to kill him, and even from his close friends and family who secretly conspire against him. The stress of running both his blood family and his crime family takes its toll on Tony. He suffers from severe emotional and psychological stress and the only person he is able to confide his issues to is his therapist. Its hardcore, gripping storytelling, that makes you empathize with a violent mobster, makes The Sopranos the godfather show that paved the way for future gangster dramas.
Sordid Lives, the Series
-
-1 season, 12 episodes
1.
Dallas
- It's a black comedy about white trash, set in a small Texan town at the turn of the millennium. Sordid Lives stars Rue McClanahan, Olivia Newton-John, Caroline Rhea, Leslie Jordan, and Beth Grant.
Spartacus
- Starz
-4 seasons, 39 episodes
1.
The North Remembers
- Spartacus is the show that made Starz network a cable name. Set in the times of ancient Rome and betrayed by those he trusts, Spartacus is sold into slavery and ends up as a gladiator, where he is forced into a brutal, bloody world where death and combat are entertainment. To survive, he recruits fellow slaves and gladiators to topple the corrupt regime. The show itself is very barbaric but it really delves into the mindset and life of the gladiator. Characters are essentially slaves, powerless to do anything as their lives are wasted for senseless entertainment by those with status, wealth, and political sway. In addition, there are also internal conflicts as some are not happy with Spartacus' ideals and seek to conspire against him. Action, schemes, and a cast of complex characters makes Spartacus a must for fans of historical dramas or shows with sword fights and bloodshed.
Star Trek: Discovery
- CBS All Access, Netflix
- 2 seasons, 29 episodes
1.
Milo
- Overcoming a flawed start to turn into one of the most exciting science fiction series around, Star Trek: Discovery is at the moment, must-watch television. The series is carefully plotted and well-executed, improving season after season, in a way that remains accessible to even non-Star Trek fans. In this show we follow the adventures of Sonequa Martin-Green's protagonist, Michael Burnham, as she and the USS Discovery travel into the far reaches of space to meet new lifeforms and discover new planets. In other words: classic Star Trek. As a prequel series, it's decidedly darker in tone than what many fans may be used to – more in line with Deep Space Nine – but it's clear that the show is getting more optimistic and hopeful each time out. The supporting characters are lively and engaging. Anson Mount's performance as Captain Pike is so good he got his own spinoff, and Martin-Green is a fantastic lead, whilst the likes of Mary Wiseman, Doug Jones, Michelle Yeoh, Jason Isaacs and Anthony Rapp make the show utterly compelling. What's more, the story doesn't hold back, bringing Star Trek back to the small screen where it belongs for a big-budget, high-adventure narrative.
Stargirl
- DC Universe, CW, CW app
- 1 season, 13 episodes
1.
That Which Dreams
- 10 years ago, the Injustice Society of America killed the Justice Society of America, and the world feared that the Age of Heroes was over. Today, Stargirl has taken on the mantle of the slain Starman. She sets about to create a new JSA and together defeat the ISA. Drawing on the style and sensibilities of the Golden Age of Comics, Stargirl takes everything you love about superhero shows and adds a larger budget (and everything that entails) to them. Oh, and it's got Luke Wilson.
Station 19
- Amazon Prime
-3 seasons, 43 episodes
1.
LauraLoo
- Station 19 boasts a diverse cast and a bunch of very multi-faceted and interesting characters. It aims to show the layered lives of firefighters, both the good and the bad, and does so by showcasing scenes of good and bad as well. Most of the dynamics between the team are wonderfully explored, particularly involving Travis and Hughes and their friendship, as well as Gibson and Miller's friendship. Where the show falters a bit is the romance department. Unless you watch shows for their love triangle drama, then by all means, you will probably love everything this show has to offer. But if you're seeking other concepts and ideas, the show has glimmers and flashes of brilliance: exploring a relationship where one person is recovering from intense heart surgery, exploring a marriage crumbling to save the heart of the wife, exploring long-ignored abuse from your father, or exploring why you feel the need to stick around for your father, therefore not allowing yourself to grow on your own. For everything that irks me about the programme, I find other things to love and appreciate. That should be what's important, in the end, with television.
Steven Universe/Steven Universe Future
- Cartoon Network, Hulu
-6 seasons, 174 episodes
1.
LauraLoo
- Steven Universe is the story of a young boy who realizes he is half-human and half-gem, son of the human Greg and gem Rose Quartz. He is raised by three badass gems named Garnet, Amethyst, and Pearl, and together, they are the Crystal Gems. They go on epic adventures together and apart. Along the way, Steven learns the stories of his past, what life was like back on the Gem Homeworld, all about the Gem war, and everyone that was killed or left behind. Slowly but surely, he learns about who he is and wants to be. He also learns about gem fusion, when two gems (or gem and a human) fuse together to become a new being altogether, with the help of his friend and later crush Connie. This show has some of the most breathtaking animation ever with excellent representation and good topics of discussion for a children's show, but there's enough epic fantasy and lore for adults to sink their teeth into as well. With each episode clocking in at 11 minutes, you will wonder how they manage to pack in more excellence than some shows can in 30 minutes. There's also a spinoff with a beautiful and satisfying conclusion.
Swamp Thing
- DC Universe
- 1 season, 10 episodes
1.
Ivan
- This show should never have been cancelled. It's the most character-defining show I have ever seen and I have seen a lot of shows. Swamp Thing has one of the biggest twists in television history. The relationship between the two leads is a beautiful, Beauty and The Beast style romance and it's one to witness. If you're a fan of horror, then this is the show for you. If you like complex storylines, then this will win you over. It also does not end in a horrible cliffhanger.
S.W.A.T.
- CBS, CBS All Access, Hulu
-3 seasons, 66 episodes
1.
The North Remembers
- Created by Shawn Ryan (Timeless, The Shield), this character driven show focuses on the LAPD's elite S.W.A.T. division and the lives of the officers who are part of it. After a shootout results in the injury of an African American kid, the head of S.W.A.T. is forced into retirement and replaced by Sergeant 'Hondo' Harrlson (Shemar Moore), a cop who grew up in the worst neighbourhood in LA, in order to quell racial tensions between the public and police. As the public face of the police department, Hondo struggles to do what's right for his fellow officers and the underprivileged community he was raised in, as he navigates the complexities of his new position and struggles to help train a cocky new recruit. The show is fast-paced because, unlike most cop shows, the case happens in real time as Hondo and his team race against the clock to stop active shooters, disable bomb threats, and raid criminal homes all while dealing with the personal toll the job takes on them. It's also one of the few shows that manages to cover real life issues like mass shootings and suicide without making it too forward or preachy.
2.
Aida Negron
- The cast is diverse, likable, and talented. The writing and action are well done and they tackle current events in a thoughtful manner, as well as using the characters' pasts to show that trauma shouldn't define you. You can use it to be better.
Timeless
- Hulu, Netflix internationally
-2 seasons, 27 episodes
1.
Noah D
- This show is any history and sci-fi lover's dream. It explores a lot of key moments in history and gives such an interesting take on them. The drama in Timeless is always fresh and keeps you on the edge of your toes all the time. The dynamic between the characters is fantastic and always leaves me wanting to hurry and see the next episode. My only regret with this show is that my wife and I didn't discover it when it was airing live. It was already canceled by the time we saw it and we couldn't be sadder that it isn't in production anymore. I am now and forever a Timeless fan and would freak if it ever came back.
2.
Melissa
- Now more than ever it is so important to learn where we came from as a country. Learning from those mistakes makes us better and moves us forward and Timeless does just that. After all, as the character Lucy Preston says, "History might not be perfect, but it's ours". This is an action-packed, drama-filled show that you can actually watch with your entire family!
3.
Kenny Sevey
- Timeless is truly timeless; there's no better way to describe it. Timeless is perfect! It whisks you away on a journey through our history! As you are on this whirlwind of a ride, you learn about historic events and details about them that you probably never knew before; I know I didn't. Meeting historical figures like Abraham Lincoln, George Washington, John Smith, young John F. Kennedy, and more is such a blessing and honor. So yes, if you need something to binge, you should binge Timeless because it's fun, action-packed, and just magical! You will not regret it. I know it changed my life for the better, especially during this craziness of a year.
The Tomorrow People
-
-1 season, 22 episodes
1.
The North Remembers
- Another underrated CW show that sadly never found its way, The Tomorrow People was canned after one season. It's a well-written, sci-fi series with a cast of familiar CW names. Robbie Amell is Stephen Jameson, an ordinary teenager with an ordinary life until he realizes he can do things that are next to impossible. He can hear people's thoughts, move things with his mind, and teleport. Stephen eventually meets Cara (Peyton List) and John (Luke Michell), co-leaders of a secret gang of people like him known as the Tomorrow People, the next stage in human evolution. All of them share his abilities and are on the run from an organization that seeks to capture them. Stephen's personal life is also affected when his estranged Uncle Jed (Mark Pellegrino), head of the organization hunting his kind, enlists his help. Jed reveals to Stephen that being a Tomorrow Person led to his father's death and Stephen reluctantly works with his uncle to find out why. At a time when CW was blowing up with superhero shows, something different like this show was a welcomed change.
Tru Calling
-
-2 seasons, 26 episodes
1.
The North Remembers
- Tru Calling is another short lived Fox series that also starred Eliza Dushku. Tru Davis is a medical student who, after her hospital internship falls through, is forced to take a job at the city morgue. After a strange event in which a corpse seemingly rises to life and asks for her help, Tru suddenly finds herself reliving the day over again. She uses her second chance to save the woman before her death, all while correcting the mistakes she made that day. The show had Tru struggling to balance her crazy life with her new job saving people from death, while also uncovering the secret to her new abilities at the same time. Tru meets Jack (Jason Priestley), another who shares her abilities, but believes the dead are fated to die and seeks to undermine Tru's efforts to save them. Tru Calling is a recommended supernatural drama with heart that examines the question of if you can do something to help others, does that mean you should? Also, Eliza Dushku gets cozy with a young Eric Christian Olsen.
Tuca & Bertie
- Netflix
-1 season, 10 episodes
1.
LauraLoo
- In a perfect world, Netflix never would've cancelled this gem of a show after only a single, great season, but now, we have Adult Swim to thank for saving it. Tuca & Bertie is the most insanely creative animated cartoon I have ever seen. The animation style is explosive, its humour perfect for millennials, and its themes are quintessentially feminist. Best friends Tuca and Bertie go through the plights of adulthood: moving in with your boyfriend and thus forcing your best friend to move out, struggling to choose between a dead-end job that makes money or an exciting new opportunity to be a pastry chef, and dealing with long-overlooked family history and trauma. Perhaps its greatest accomplishment is its ninth episode, "The Jelly Lakes", where Bertie is overly anxious and filled with resentment and pain from an incident that happened in her youth. She overcomes a great hardship, with the help of Tuca, and it's gorgeously crafted. Ali Wong, Tiffany Haddish, and Steven Yeung's nuanced and adorable Speckle are one-of-a-kind characters. With the second season coming in 2021, now is the best time to jump into this incredible and fresh world.
Tudors
- Netflix, Showtime
- 4 seasons, 38 episodes
1.
The North Remembers
- Based on historical events, the show follows the life of King Henry VIII (Jonathan Rhys Meyers). The first two seasons follow King Henry's life after his divorce from Catherine of Aragorn and his growing desire to court Anne Boleyn (Natalie Dormer), as well as the political implications and schemes that transpire as a result. The last two seasons follow the tragic end of Henry's life, and while it may not be a hundred percent historically accurate, it's still, nonetheless, an entertaining show mainly due to Dormer and Meyers. Their chemistry is undeniable and their captivating interplay is what carries the show.
The Tunnel
- Amazon Prime
- 3 seasons, 24 episodes
1.
The North Remembers
- Clemence Posey (Harry Potter) and Stephen Dillane (Game of Thrones) star in this PBS crime thriller by the people behind Broadchurch. When a French politician is found dead, bisected at the border between France and the UK, two detectives are sent to investigate on behalf of their respective countries. The two detectives suddenly find themselves at the mercy of a cunning serial killer, who is using his murders to highlight many social problems while terrorizing both countries in the process. Thrilling and suspenseful, this show is loosely based on The Bridge. It tells a familiar story, yet with its own identity.
The Unit
- Hulu
- 4 seasons, 69 episodes
1.
The North Remembers
- Produced by Shawn Ryan (Timeless and the Shield), The Unit is an action-packed, character-centric drama that follows the lives of soldiers in a special ops Army division that deals with covert operations around the world. Members include the commandingly stoic field leader Jonas Blane (Dennis Haysbert), Bob Brown (Scott Foley), the determined new recruit, and the effective and often ruthless Mack Gerhardt (Max Martini). This team, under the supervision of Colonel Ryan (Robert Patrick), handles everything from hostage situations and bomb threats to hunting terrorists and war criminals, even committing high profile assassinations. While the men struggle with the danger of their missions along with the emotional, psychological, and ethical toll it takes on them, their families back home worry whether or not the servicemen they love will return alive, as they also deal with their own set of issues. This is a must watch for lovers of the military genre and characters that struggle with very human flaws. The series has a somewhat open ending, as a fifth season had been planned but was never developed due to the show's cancellation.
Unorthodox
- Netflix
-1 season, 4 episodes
1.
Milo
- Directed by Maria Schrader of Deutschland 83 fame, Unorthodox is a complex, highly rewarding Netflix miniseries that follows the life of a Jewish woman named Etsy, who flees an arranged marriage in Brooklyn to start a new life abroad in Germany, experiencing culture shock as she adapts to her new environment. The first Netflix original to be filmed primarily in Yiddish, this well-researched drama draws inspiration from Deborah Feldman's 2012 autobiography. As a character-centric piece, it is masterfully acted with Shira Haas putting in the single best television performance of 2020. Poignant and powerful, we follow Etsy's journey as the more she starts to question who she is outside her closed-off, secluded community, the more she rebels in search of freedom, developing individualism. Haas makes every second she's on the screen count and you completely buy her emotions and character arc,which is always convincing from start to finish. The script keeps the tension high throughout because although she has escaped to Germany, her past isn't far behind and quickly catches up with her, creating the primary source of drama for this miniseries that is interspaced with flashbacks that never disrupt the narrative.
Unsolved
-
-1 season, 10 episodes
1.
The North Remembers
- USA Network attempts to emulate American Crime Story in this one and done series which focuses on the Biggie Smalls and Tupac murders. It spans different time eras from when the two infamous music moguls met in 1993, to 1997 where Detective Russell Poole (Jimmi Simpson) initially works Biggie's murder, and 2006 where young Detective Greg Kading (Josh Duhamel) is called to re-examine the case almost a decade after it went cold. Despite being a retelling of notable events, the essence of the show is about the deep relationship of two icons and how, despite their rivalry, there was much more to them. It also examines how the lives of the people they touched were affected by their tragic deaths. Unsolved is a very captivating crime biopic with phenomenal portrayals of such legendary men, whose deaths to this day remain two of the biggest murder mysteries.