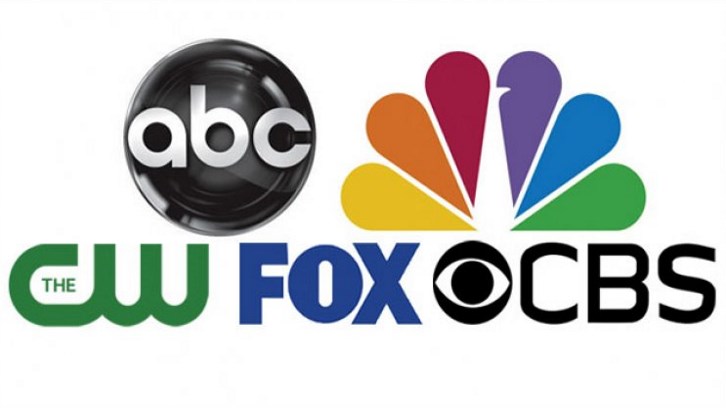 Welcome to Day 7 of our pitches. Pitches from previous days can be found in the links below. Again, thank you to everyone who helped with the pitches. To keep articles shorter and more readable, all pitches were edited for length, clarity, and grammar. Nominations were also limited to 3 per show with a couple very popular shows having more. I am truly sorry if your nomination is not in here. Know that I appreciate your time and pitches. Making the choice of what went in was difficult. After all sections are posted, I will include a link to the original spreadsheet so you can read them all in their unedited entirety.

Pitches - Part 1
Pitches - Part 2
Pitches - Part 3
Pitches - Part 4
Pitches - Part 5
Pitches - Part 6




Party of Five
-
-6 seasons, 142 episodes
1.
The North Remembers
- Scott Wolf, Matthew Fox, Neve Campbell, and Lacey Chabert star as orphaned siblings in this prime example of how to make a teen drama while addressing hot topics such as loss, hardship, and finding your way in the world in the midst of tragedy. After their parents are killed in a drunk driving accident, the Salinger siblings are forced into positions they never thought possible. Struggling to overcome the loss of their parents, they take on the task of running their family restaurant as a way to keep their parents' memories alive. Through the show, the five siblings struggle with the choices they make and the twists life throws at them. A deeply written show with heart, it focuses on overcoming adversity and the trials of dealing with grief while also incorporating topics such as alcoholism, cancer recovery, and domestic violence.
Peaky Blinders
- Netflix
- 5 seasons, 30 episodes
1.
The North Remembers
- Peaky Blinders is a crime family show and a period drama that any fans of both would love. Set in England in the 1920's, it follows war veteran Tommy Shelby (Cillian Murphy) as he assumes command of his family's gang. The Peaky Blinders has its hands in numerous criminal activities from illegal gambling to their blackmarket dealings. When he stumbles upon a shipment of army-issued guns, Tommy sees it as an opportunity to move up in the world. Unlike other gang-themed dramas, Peaky Blinders portrays the realism of a post-World War 1 England where the effects of war have created economic turmoil and resources are scarce. Thus, it's a breeding ground for broken, desperate people, who often have no choice but to turn to a life of crime just to get by - something Tommy exploits with calculating, ruthless precision. Eventually as his ambitions grow, Tommy expands his enterprise across Europe and he takes on rival gangs, a violent, dogged police inspector, and far more dangerous criminals.
Perfect Harmony
- NBC, Peacock
- 1 season, 13 episodes
1.
Maria
- I was very excited when I first heard of NBC's Perfect Harmony. I tend to like singing shows and sure enough, it did not disappoint! The songs are amazing! Also, the whole cast is great. More people should consider watching it!
2.
Folie-lex
- The church choir of a small southern town asks an Ivy League music professor, whose career and personal life are a bit on the fritz, for help with actually becoming a functioning choir. Now personally I have a soft spot for shows that allow Bradley Whitford to have fun, but there's genuinely more to love about Perfect Harmony than just that. Relying on its exceptional cast (which, besides Whitford, includes Anna Camp, Will Greenberg, Rizwan Manji, Geno Segers, Tymberlee Hill and the revelation that is Spencer Allport), their chemistry, the characters' loveable personalities, and, as an added perk, some kickass covers of popular songs, this quirky and fun little show manages to worm its way into your heart slowly, with every passing episode.
Editor's Note
: This was my favorite new comedy last season. It surpasses Trophy Wife and ties The West Wing for my favorite Bradley Whitford performance. That says a lot.
Person of Interest
- Netflix
- 5 seasons, 103 episodes
1.
The North Remembers
- Billionaire genius Harold Finch (Michael Emerson) develops an algorithmic computer program that detects which individuals will be involved in violent crimes. Sometimes they're victims and sometimes they're perpetrators. Teaming up with former CIA agent John Reese and two NYPD detectives, the four work together to stop crimes in the Big Apple. Later additions to this ragtag band include a cyber criminal (Amy Acker), an Army operative (Sarah Shahi), and even a crime boss. With sci-fi elements, serialized arcs, and compelling, memorable characters, this Jonathan Nolan and JJ Abrams brainchild is a must watch.
The Plot Against America
- HBO
-1 season, 6 episodes
1.
Lou
- An alternative history mini-series which charts the chilling rise of fascism in 1940s America, The Plot Against America isn't an easy watch as we follow events through the eyes of a Jewish family, the Levins. What makes it essential viewing though is how realistic it feels. Some alternative history stories feel a little too ludicrous but the premise here feels plausible. The performances are all-around great; standouts include Anthony Boyle, Zoe Kazan, Winona Ryder and young actor Caleb Malis. With fascism on the rise again in many Western countries, this show is vital viewing.
Power
- Starz
- 6 seasons, 63 episodes
1.
The North Remembers
- Created by Curtis "50 Cent" Jackson and Kemp Agboh of The Good Wife, James St. Patrick (Omari Hardwick) lives two lives. He is an infamous, ruthless drug-dealer called 'Ghost,' but he is also the owner of the most illustrious nightclub in New York City, seeking to go legit and leave his criminal life behind him. However, forces outside and within his own circle conspire to derail his dreams, and James suddenly finds keeping both his worlds separate is easier said than done as he works to protect what he has built. Raunchy, gritty and full of violence, it's mostly a tale of family values, loyalty that can be challenged, and how one's nature can conflict with itself, which makes for much compelling storytelling.
Prodigal Son
- FOX, Hulu
- 1 season, 20 episodes
1.
Dahne
- In a TV season with remarkably good new shows, Prodigal Son was my favorite. It follows a family still reeling, decades later, from learning that their husband/father is a serial killer. Dealing with the aftereffects, the show centers on son Malcolm as he navigates his PTSD while consulting for the police. The first case forces him to work with his father to his mother's horror. While the overarching mystery of the Girl in the Box and the episodic cases are interesting, what makes this show are the family dynamics, especially that between Malcolm and his mother, Jessica. Once Malcolm realizes that Jessica has suffered too, their dynamic changes and they become endearingly protective of each other. His relationships with his father and sister are other high points. The episodes themselves are fast-paced and the ones that focus on the serialized mystery are especially high stakes, with the family at risk from a serial killer conspirator of their father's. Prodigal Son has been renewed for a second season and all episodes are available for streaming, so this is the perfect time to catch up on one of the most intriguing shows of last season.
2.
CamillaJO
- Prodigal Son is fun, serious, and exciting. It has a lot of great actors and a spin on a TV show we have not seen before.
3.
The North Remembers
- When Prodigal Son was announced, I was extremely hesitant to try it despite the cast having big name actors and an interesting concept but, after two episodes I was hooked. The story is pretty basic. Malcolm Bright, a criminal profiler who is fired from the FBI, is then hired as a consultant for the NYPD. Yes, Malcolm works with the police but that is only his job. The show itself is 3/4 a family drama and 1/4 police show with shockers that keeps you on your toes. The main focus is on Malcolm and his personal relationships with those in his life, be it with his estranged sister, his worrying mother with her own dark secrets, his imprisoned serial killer father, or just Malcolm trying to overcome the repressed trauma of his childhood. Being the son of a notorious serial killer does mess one up. But despite his psychological strife, Malcolm realizes he can get through it with the help of his father figure Gil (Lou Diamond Philips), the cop who arrested his father years ago and who values Malcom's insight and the perspective he brings to keeping the city safe. The constant theme of the show is how relationships affect you for better or worse, and despite how tumultuous or even deadly those relationships are, you can never fully escape them.
Reckless
-
-1 season, 13 episodes
1.
The North Remembers
- I'm not usually one for legal dramas but Reckless is the only one I made the effort to watch start to finish. I sampled it for the cast and stayed for the plot even if it did end in a cliffhanger. Set in Charleston South Carolina, it follows defense attorney Jamie Sawyer (Anna Wood) representing ex-police officer Lee Anne Marcus (Georgina Haig) after she is fired for a sex scandal. However, the more Jaimie digs into this case the more she realizes there are several people who do not want it to go to trial. She is stonewalled and set back by everyone from a corrupt cop (Shawn Hatosy) to a mayoral candidate, who are doing their damndest to make sure Jamie's case doesn't stick. While it is a legal show with political and character twists, it can get a bit soapy which makes for a very enjoyable time if you're into a guilty pleasure type show.
Riverdale
- Netflix
-4 season, 76 episodes
1.
Dahne's niece
- I've only seen the pilot of this show so when we needed another pitch for it, I turned to the biggest Riverdale fan I know, my teenage niece. Here's her pitch: "I think people should watch Riverdale because there's a lot of action in it. It is really cool but it can also be really silly. People might like the characters from the comics as well. It also has romance with the action. My favorite pair is Jughead and Betty, because they are cute and Jughead is my favorite character. There is a lot of violence though, but that's kind of the point of the mystery of the show. The mystery can be a little confusing sometimes but it is really good."
2.
Connor
- Watch for Barchie.
Samurai Jack
- HBO Max
- 5 seasons, 62 episodes
1.
The North Remembers
- Long ago an emperor used a magic sword to seal away the evil demonic wizard, Aku. When Aku returns once again to wreak havoc on the world, the only hope is the emperor's son who is sent away to spend years training to prepare for the ultimate battle with Aku. Before he can slay him however, Aku banishes the warrior to the distant future allowing Aku to enslave not only the world but the universe as well. Now a foreigner in a foreign dystopian time where technology has progressed exponentially and aliens live among humans, the warrior now known as Jack must search for a way to return home while battling Aku's forces and protecting the innocent. With action, comedy, and surprisingly informative life lessons, this show could be fun and hilarious one second and extremely dark the next.
Schitt's Creek
- Netflix, Hulu
-5 seasons, 80 episodes
1.
E. R. Marshall
- Schitt's Creek is my happy place. The series is about the Rose family, who find themselves miserably broke and living in a small town they purchased as a joke. Thanks to authentic chemistry (Eugene and Dan Levy, the creators, play father and son, on the series), the relationships, both platonic and romantic, are relatable and realistic. Speaking of, David and Patrick's relationship is one of the greatest love stories to be written. LGBTQ representation in media is important and Schitt's Creek is leading the way. Also, Schitt's Creek is hilariously quotable.
Scorpion
- Netflix, CBS All Access
- 4 seasons, 93 or 96 episodes
1.
Ricardo
- The show is set in LA and is basically about a group of 4 high-IQ individuals who, in spite of their high intellect for technical matters, don't really seem to grasp all of the nuances of people interaction. (As they put it, people with high IQ have low EQ) The story sees them working with Homeland Security to prevent numerous national and international threats, while they attempt to become more functional people in their interactions. Scorpion is honestly a great combination of drama and smart comedy with occasional action. It's definitely worth the watch, being both intellectual and emotional.
2.
Katherine
- Scorpion has the perfect mix of action, drama, and romance. It addresses many issues such as autism, false pregnancy, dementia, death and infertility. This is a non-violent show which emphasizes that intelligence is beautiful. It also has some amazing relationships to keep you hooked and guessing what's next.
3.
Preach
- Scorpion is a unique show where a team of geniuses use science and math to solve cases as opposed to violence. It has interesting characters with in-depth storylines that will make you feel for the characters and how they develop. It represents and explores numerous real world issues like addictions, bullying, psychological trauma, disorders, diseases, single parenting, and phobias, while tackling a range of emotions with its drama, action, suspense, comedy, romance, and knowledge. Based on a real person with some episodes based on real life events, Scorpion represents the importance of family, trust, and working together. The show is educational, but also utilizes the musical talents of the cast, from singing to musical instruments to dancing. The cases vary with the team battling against natural disasters, the elements, technical difficulties, emotional difficulties, injuries, criminal acts, political events, and more.
4.
Lis
- This is a family friendly show about a team of geniuses assisting Homeland Security solve cases. It is full of comedy/action and also highlights environmental issues and scientific discoveries.
SEAL Team
- CBS All Access, CBS
- 3 seasons, 64 episodes
1.
Jemery88
- SEAL Team showcases an empathy for what our troops are living right now. It really highlights the physical and mental toll on our military personnel, but it's also funny at times. It has great characters, writing, action, and fantastic, "in the moment" cinematography. The character development is on-point and highlights different perspectives. SEAL Team is an all-around great show with great military action, a good script, and great character development.
2.
Debbie Fitzgerald
- With a realistic view of what our military goes through both on and off the battlefield, SEAL Team is written, produced and staffed by veterans. Viewers should see and appreciate what these men and women do for our country.
Secret Bridesmaids' Business
-
-1 season, 6 episodes
1.
The North Remembers
- This stars Katie McGrath, Georgina Haig, and Abbie Cornish as three best friends who are suddenly put in jeopardy after a malevolent figure, who unknowingly enters their lives, sets in motion a destructive chain of events that threaten to open a hidden world of secrets. The three friends' survival are threatened and their close bond is put at risk by the machinations of this stranger. To survive they have to confront their pasts and face their own hidden truths. Relationships are tested and the lives of their loved ones are at stake because, despite all the conflict and mistrust, at the end of the day the only people they can ultimately rely on is each other.
The Secret Circle
- CW Seed
-1 season, 22 episodes
1.
The North Remembers
- At a time when the CW was riding high on shows about vampires, werewolves, or brothers who hunted vampires and werewolves, they tried their luck with this short lived, one and done drama about witches. After the death of her mother, young Cassie Blake (Britt Robertson) moves in with her grandmother in the town of Chance Harbor. As she deals with the loss while adjusting to her new life, Cassie is confronted by five schoolmates who reveal to Cassie that she is a witch and the final member of their "circle," a group of six witches whose magical abilities are unlocked when formed together. At first hesitant to be a part of it, Cassie soon learns of her family's magical heritage and realizes that this connection played a role in her mother's death. Cassie eventually joins the circle to master her abilities as they battle demons, witch hunters, and dark witches. All the while, she works to discover who killed her mother and why. Even almost ten years after it went off the air, this fantasy series remains a staple show for the CW.
Shades of Blue
- NBC
- 3 seasons, 36 episodes
1.
The North Remembers
- Never would I have believed a series starring Jennifer Lopez of all people would be so well written. Detective Harlee Santos is a struggling, single mother who works with a group of cops who are efficient at fighting crime but less than ideal in how they do so. They forge partnerships and make deals with street gangs to keep the peace in exchange for a cut of their profits, while turning a blind eye to their activities. When Harlee is busted by the FBI, she reluctantly becomes an informant to take down her unscrupulous yet good-intentioned boss, Lieutenant Wozniak (Ray Liotta), a man to whom Harlee owes her life. While she works to navigate the complexities of her assignment for the sake of her daughter, she struggles with her divided loyalties and doing what's right. The show delves deep into the characters lives, what makes them tick, and why they do what they do. It's less about good and bad, and more about circumstances, desperation, and the choices you make when confronted with both. It may only be 3 seasons but it ends with some closure.
Sharp Objects
-
-1 season, 8 episodes
1.
Luana
- As I was reading this book, before the news of the limited series was announced, I swear I could hear a voice so similar to Amy Adams' narrating, that when I heard she would be the one playing Camille Preaker, I couldn't have been more happy. She does a masterful job of portraying this broken reporter, trying to uncover a mystery in her hometown while at the same time she uncovers her own scars. As if that wasn't enough, Patricia Clarkson portrays Camille's mother, Chris Messina is the out-of-town detective, and, in what many consider her breakout role, Eliza Scanlen plays Camille's sister. Even if you have seen the miniseries, I also absolutely recommend the book. There's just a way Gillian Flynn has with her characters and her description of everyday life and society. This story is about a lot more than just the mystery of who killed whom and it's one that I won't forget any time soon.
She-Ra and the Princesses of Power
- Netflix
-5 seasons, 52 episodes
1.
LauraLoo
- "We're gonna win in the end" boasts the theme song to She-Ra and that they do. No other show in 2020 had as satisfying of a conclusion as this one. She-Ra tells the story of a young girl named Adora who grows up in the Fright Zone, home to the evil horde, along with her friend Catra. One day, while scouting, she finds an ancient sword that only she seems able to wield. As new worlds open up to Adora, she realizes that everything she thought she knew about her life was a lie. Catra, on a quest for power, goes back to the horde while Adora stays in the town of Bright Moon to fight the evils of the world and live up to her true destiny. Every single other character, including Bow, Glimmer, Scorpia, and Mermista is excellent as well with impeccable voice acting to boot. Each season sees our cast of characters battling against ever-growing threats, but ultimately, fighting their own demons. Catra has one of the best redemption arcs ever depicted and her relationship with She-Ra is one for the history books. Check out this epic world; you won't regret it.