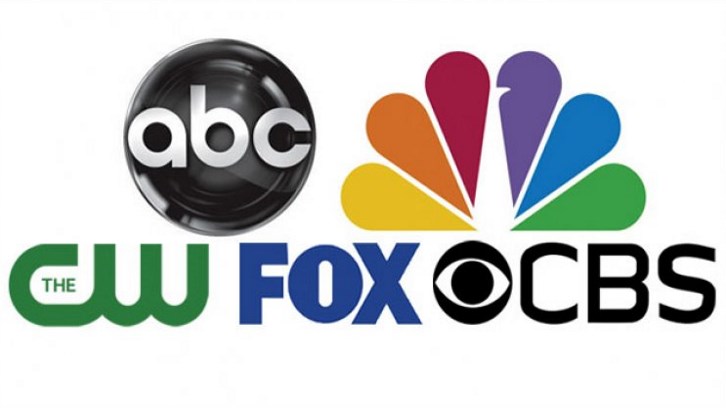 Welcome to Day 6 of our pitches. Pitches from previous days can be found in the links below. Again, thank you to everyone who helped with the pitches. To keep articles shorter and more readable, all pitches were edited for length, clarity, and grammar. Nominations were also limited to 3 per show with a couple very popular shows having more. I am truly sorry if your nomination is not in here. Know that I appreciate your time and pitches. Making the choice of what went in was difficult. After all sections are posted, I will include a link to the original spreadsheet so you can read them all in their unedited entirety.


Pitches - Part 1
Pitches - Part 2
Pitches - Part 3
Pitches - Part 4
Pitches - Part 5




MacGyver
- CBS All Access
-4 seasons, 79 episodes
1.
Maria
- MacGyver has a lot of action. You can watch it with your family and your friends. There are lots of laughs. You'll learn things about science, too. It's all about family and friendship but also about secret agents and saving the world by improvising. You should definitely give it a try.
2.
Oz
- It's fun, creative, and action-packed.
3.
Matty Candido
- MacGyver is the best.
Editor's Note
: The addition of Russ Taylor this season has revitalized MacGyver. I love how he has added to the dynamic of the show.
Magnum PI (2018)
- CBS All Access
- 2 seasons, 40 episodes
1.
Dan N
- Many crime shows come off as too bland or too formulaic. With the gorgeous backdrop of Hawaii and playing successor to H50, Magnum PI gives you the simplicity of a crime procedural, but with a fun and sunny touch of humor, banter, and action with a cast who meshes together, well, like ohana. Jay Hernandez and Perdita Weeks add a young and energy-filled dynamic, playing the iconic duo of Magnum and Higgins. Imagine a former Navy SEAL pairing up with a former MI6 agent, solving cases from missing cats and urns to catching serial killers.
2.
Folie-lex
- As with the other Lenkov Hawaii-set show, come to ogle at the beautiful Pacific island landscapes but stay for the characters and their dynamics. Also let Jay Hernandez's undeniable screen presence suck you in, and relish as every single one of the other lovely actors keeps up with their leading man's charm with ease and oftentimes giving him a good run for his money in the department. Really that is what makes Magnum tick: the characters. The cases are fine, don't get me wrong, but they're pretty typical and "run of the mill" for the genre. For a procedural of this nature, it's the people in it you need to watch for and Magnum, Higgins (Perdita Weeks), Rick (Zachary Knighton), TC (Stephen Hill), Kumu (Amy Hill) and Katsumoto (Tim Kang), with their found ohana dynamic, are well worth your time.
The Mandalorian
- Disney+
- 1 season, 8 episodes
1.
The North Remembers
- Set a few years after Return of the Jedi, this series explores a post-Empire galaxy. At the centre of the show is a nameless bounty hunter Mandalorian, a race of warmongering people that have been in decline since the reign of the Empire. After taking a high profile job, the bounty hunter suddenly finds his professional code and morals questioned and the decisions he makes afterwards put him at odds with his employers, rival hunters, and even those of his own kind. With superb effects and a plot heavily influenced from westerns and samurai movies, this show is one for Star Wars fans of all generations.
Manifest
- Hulu, NBC app, Amazon Prime
- 2 seasons, 29 episodes
1.
Ashley Graves
- Manifest is a show about a plane that disappears for 5.5 years and comes back. Everyone on it looks, feels, and is exactly the same.. but where did the plane go? There are so many twists and turns that deal with science, religion, and family. It's Lost meets This Is Us, and every single episode has a twist you weren't expecting. The whole time you're left wondering what would I do in this situation. It's a must watch show!!!
2.
Sarah
- It's a mysterious sci-fi show that focuses on family, friends and the relationships that the characters have with each other. The "callings" make each episode a surprise and the acting is excellent! It's definitely worth watching, especially if you're looking for a new show to binge!
3.
Julie
- Manifest is my favourite show because I love the story and characters. There are mystery, love, family, and drama. It's the story of a family who goes to Jamaïca and when they come back to New York, the grandparents, mother, and one of the twins take the first plane. The father, aunt, and other twin take the second plane, which goes missing. They are presumed dead for 5 years, but they come back and for them only 2 hours have passed.
Marianne
- Netflix
-1 season, 8 episodes
1.
Lou
- This French horror series is one of the creepiest shows of the past few years. The story follows horror author Emma and her return to her hometown. Emma may not want to write scary stories anymore but the ghosts of her past won't let up so easily. Whilst it is scary at times, it also has some humour as well. You get drawn into the story and want to know what is going to happen next. It is a real shame Netflix cancelled Marianne but it is definitely worth watching despite this. This show is a must for horror/supernatural fans.
2.
Milo
- Marianne is one of the best "one and done" shows in recent years. It's a victim of Netflix's strict cancellation policy but all the same, it's every bit worth checking out. Working well enough on its own as a spooky, atmosphere series, it has drawn praise from Stephen King, and it's easy to see why: it has all the hallmarks and tropes of a classic Stephen King novel right from the start. It focuses on a writer, returning to her small hometown that she's not visited in years, faced with very real demons that still haunt her. Terrifying from start to finish, this French drama deals with a mystical witch that has haunted Emma Larmison since a young age. The demons that she wrote about are now wreaking havoc in the real world and unless Emma stops them, all hell will break loose. Victoire du Bois puts in an admirable performance in this spooky drama that rivals the likes of It, Castle Rock, Hereditary, and The Witch, with well-executed jump scares that don't feel cheap and a compelling atmosphere and mystery to boot. It's just pure nightmare fuel and has to be seen to be believed.
Mayans MC
- Hulu
- 2 seasons, 20 episodes
1.
The North Remembers
- Set a few years after the events of Sons of Anarchy, this show follows the Southern California charter of the Mayans Motorcycle Club, the former enemies turned allies of the Sons. EZ Reyes was a golden boy who had his life ahead of him until he went to prison for murder. Now fresh out of prison and his dreams of college shattered, EZ seeks purpose as a prospect for the club. Unknown to his MC brothers, EZ secretly cut a deal with the Feds to be released in exchange for being an informant to bring the club down. As a show set in the SOA world, Mayans follows a similar format of blending serialized stories and action with deep and intriguing characters. There are a few appearances from familiar SOA faces, such as Alvarez and Chucky, to bridge the connection between both shows in a way that connects the franchise. Mostly it shows how vastly different the Mayans operate as a club. They are far more violent and crime-savvy than the Sons.
Memphis Beat
-
-2 seasons, 20 episodes
1.
The North Remembers
- An offbeat comedy cop show that aired for two seasons on TNT, Jason Lee stars as Memphis Police Department Detective Dwight Hendricks. He's a lighthearted, easygoing cop who is literally the living definition of a Southern gentleman. Dwight is a surprisingly sharp investigator, but his outgoing, friendly, and almost oddball demeanour puts him at odds with his buttoned up, strict, no nonsense new boss, Lt. Rice (Alfre Woodard), who doesn't like Dwight's lax, innovative approach to police work. As the series progresses, she eventually comes to see Dwight as someone who cares a great deal for his city, his family, and the people that he's protecting. If you want something lighthearted or a cop show with a lead character who isn't a rogue renegade with dark issues, this show is for you.
Misfits
- Hulu
- 5 seasons, 37 episodes
1.
That Which Dreams
- Have you ever wondeed what would happen if the wrong people got super powers? Not villains, just people who aren't heroes. Welcome to "Misfits". When five juvenile delinquents doing community service gain abilities, they struggle with what this means and what they should do for society at large. From covering up their accidental murders to fighting real villains, these people are not the Avengers.
Monarca
- Netflix
- 1 season, 10 episodes
1.
Alext
- Produced by Salma Hayek, the show revolves around a billionaire tequila magnate and his family in the corrupt world of Mexico's business elites, riddled with scandal and violence. The series follows multiple generations of the Carranza family and what happens when the daughter of the family, Ana Maria, finally decides to take a stand against the corruption and shady dealings in the business which were established by her own family. Her father wants her to run the family business, which includes a world-renowned tequila distillery, as well as hotels and construction firms. He is trying to go straight. That isn't easy in Mexico where government corruption, drug cartels, and greed prevail. He used to play by those rules too, but now he wants to reform. Mingling with the overarching themes of wealth, power and family dynamics, there are lesser themes. The class bigotry in Mexican society is laid plain. The treatment of female leaders in a world full of men and the difficulty of running a business in a corrupt society are also exposed. Hayek wanted Monarca "to show Mexico as a vibrant, sophisticated, and culturally rich nation fighting to control its own destiny" and the show does just that.
Motherland: Fort Salem
- Freeform, Hulu
-1 season, 10 episodes
1.
Kate Haniukova
- Motherland is exceptional, magnificently fresh, and trailblazing. It has a totally unique concept of military witchcraft intertwined with an alternative human world. Eliot created everything from scratch, not stealing from other witch-related production and not using cliches we're fed up with. There is no 'magic' in Motherland – the witchcraft is hard 'work' that not every witch can master. Motherland portrays girl power, LGBTQ+ representation, friendship, commitment to ideals, and readiness to sacrifice yourself for them in such an exquisite way it surprises you. There is no other show ongoing or previously aired that I could compare to Motherland. Also, the show provides a total absence of segregation based on sexuality, race, class, and so on. It's probably one of the most exciting parts — the existence of the society that doesn't use this kind of stuff. Even the concept of embracing your sexuality in Motherland is bold! The show depicts a really blurred line between good versus evil. It's fascinating! Your alliance shifts throughout the show almost drastically when you realize that there is no such thing as a completely good or evil powerhouse. They all have skeletons in their closet.
2.
Mariana C
- I found in Motherland such an original and interesting concept and idea. The show is led by strong females and we see how women rule that world. There are no sexual taboos and no heteronormativity. I fell in love with Raelle and Scyla's love story and their chemistry. It's so relieving to have a LGBT couple be the center of the show's romance and these two characters still be so interesting and strong as individuals. Motherland is a gift and I'm so excited for season 2 and to see what's coming our way.
3.
Jessica
- It's an original concept and it is so intriguing from the first episode. It has great storylines and tons of diversity. There is positive representation of people of color and the LGBT community. I love the show and was addicted to it from the beginning. Everybody needs to watch it because as soon as they do they will fall in love with it.
4.
Stephanie
- This show is awesome! I stumbled upon it accidentally and it only took 5 minutes of the pilot to completely hook me. The representation with the cast and characters is very fresh and entertaining. You can tell the cast genuinely get along and actually like each other. It's definitely a must watch.
The Musketeers (BBC)
- Hulu
- 3 seasons, 30 episodes
1. ??? - It's the perfect show and perfect for binge-watching, the best adaptation of The Three Musketeers ever made. Notice though it's called The Musketeers, not the Three Musketeers. You'll have to watch to find out why but it's got action, romance, intrigue, creepy villains, humor, and beautifully done fights/stunts with swordplay and guns. All the actors amazingly did their own fights for this. There's also genuine heart and ethos with the Musketeers' relationships with each other, their friends, and love interests. The BBC orchestra backs it all up with their rousing theme and underscore. The show was shot in the Czech Republic and after watching all 3 seasons, you'll definitely wish there were more, but it comes to a fitting conclusion with all loose ends tied up in a satisfying way. Watch it!
My Life is Murder
- Acorn, Sling TV
-1 season, 10 episodes
1.
The North Remembers
- This is a fun, easygoing, humorous, crime solving show akin to the likes of Psych and White Collar. Lucy Lawless stars in this Australian series as ex-cop turned private investigator, Alexa Crowe. However, retirement hasn't been all that satisfying for Alexa as she feels her disconnected life lacks meaning. Things change when her old boss asks for her help on a cold case. Alexa suddenly finds herself as a outsource consultant, now partnering up with a young, idealistic, green cop. While the show is nothing special, Lucy Lawless more than carries it. Her ability to play the nuances of dry wit and hard-hitting badass keep you engaged.
NCIS
- Netflix
- 17 seasons, 397 episodes
1.
Future
- This show grows every season. They dare to be common, natural, exciting, and complex. NCIS has built a long history, but still new people can start it without trouble. I fell in love with this show. The main character, Gibbs, is a teamplayer so all the characters matter. The show has wonderful actors, a step above what you are used to, and Mark Harmon is wonderful in it.
Editor's Note
: The mothership of all crime procedurals, NCIS has been on air for almost 2 decades. This is the show that launched my love of the procedural binge, where several episodes of the same show is aired back-to-back. Now half of my live TV viewing is on the Ion network for this reason.
NCIS: Los Angeles
- CBS All Access
- 11 seasons, 262 episodes
1.
Maria
- Six years ago, I never fancied myself getting extremely addicted to a procedural. Well, that was before I started watching NCIS: LA in its 6th season. Now, it's my biggest obsession! It's an amazing show for so many reasons: You've got 2 great (and goofy) agents in Callen and Sam. You've got the cutest couple on TV at the moment in Kensi and Deeks. You've got the goofiest and cutest nerds working together in OPS, Nell and Eric, and the most awesome boss and greatest team member ever, Hetty. You've got everything here! Season 12 is coming too and the ION network airs all day marathons on Fridays and Sundays if you need to catch up.
Editor's Note
: Hetty is one of my favorite characters ever. No one is cooler than Hetty.
Never Have I Ever
- Netflix
-1 season, 10 episodes
1.
Lindsey
- Do you want a show where the high schoolers actually act like high schoolers? Do you want a show with South Asian representation? Do you want a show created by Mindy Kaling? Then let me introduce you to Never Have I Ever. Never Have I Ever is about high school student, Devi. Devi wants to enhance her reputation after spending the previous school year in a wheelchair due to a psychosomatic paralysis in her legs triggered by her father's death. Devi's attempt to change her image sometimes causes her to clash with her mom and live-in cousin, but love is present in all of those clashes. Please enjoy Never Have I Ever. It'll make you laugh and ugly cry.
New Amsterdam (2008)
- NBC, Hulu
- 1 season, 8 episodes
1.
The North Remembers
- New Amsterdam stars Nikolia Coster Waldau in his first American TV show, long before Game of Thrones. During the Civil War, soldier Johann van der Zee saves the life of a Native American girl. As a reward he is granted immortality, the condition being that he cannot age until he finds his true soulmate. 400 years later and now a NYPD Detective by the name of John Amsterdam, John uses his lifetime of knowledge and experiences to solve crimes while he works with his new partner (Zuleikha Robinson). Each episode has a crime in which a particular skill he's acquired in his very long life comes to use, and flashbacks in that episode show who John was at that certain point in history. John has been a soldier, a surgeon, a professor, and even a brief lover to Emily Dickinson. Sadly this show aired during the writer's strike and at a time when Fox had impossible rating standards, so it's only 8 episodes long. Nonetheless, it's very different to see Waldau as a straight-up good guy after years of seeing him as Jaimie Lannister.
The Newsroom
-
-3 seasons, 25 episodes
1.
E. R. Marshall
- Written by the legendary Aaron Sorkin, The Newsroom is cleverly brilliant in all aspects. The series is about Atlantis Cable News, a fictional newsroom, throughout a 24 hour news cycle. Topics covered on the news are based on real events like Deepwater Horizon. It's led by an impressive cast including Jeff Daniels, Sam Waterston, and Dev Patel.
2.
Luana
- Creted by Aaron Sorkin, The Newsroom is filled with amazing performers such as Jeff Daniels, Dev Patel, Olivia Munn, Emily Mortimer, John Gallagher Jr., Alison Pill, Thomas Sadoski, Sam Waterston, Adina Porter, Chris Messina, Marcia Gay Harden, Jane Fonda, and David Harbour. It even has a small role by Riley Voelkel along with many other amazing people. Even the names that weren't big yet have become some of my favorite performers ever, so the cast alone might be able to convince some to check it out but The Newsroom has so much more to offer. Even though politics has changed a lot since and so has the news, there's still value in seeing the work these people do to put together a news show in the best way they possibly can.
Normal People
- Hulu, BBC IPlayer
-1 season, 12 episodes
1.
Milo
- Based on Sally Rooney's titular novel, Normal People is a very Irish story and proud of it. It focuses on the relationship between protagonists Connell and Marianne, who have a different background but go to the same school in the same small town, and how that relationship develops over time as they get older and their perception of society changes. The closest comparison to Normal People would arguably be Richard Linklater's Before Trilogy. It earns that kind of comparison with some of the best character work in an age. The episodes make the most out of their half-hour runtime; there are twelve in total and it's a limited series that tells a complete narrative. Normal People explores the development of both characters and their turbulent relationship, focusing on all the problems that come with teenage romance. It's raw, tender, and unconditional with the two leads, Daisy Edgar-Jones and Paul Mescall, sharing impeccable chemistry that paves way into one of the richest narratives that you'll see around. Everything here feels perfectly natural and perfectly paced, eschewing a more traditional soap opera story in favour of something that gives you a reason to care.
Nurses
-
-1 season, 10 episodes
1.
The North Remembers
- What makes this show different is it actually focuses on the nurses, who deal with the same pressures and situations in a medical crisis as their doctor counterparts. This adrenaline-packed drama is about five young nurses. Grace Knight (Tiera Skovbye) is looking for a fresh start until someone from her past turns up who could jeopardize her career. Ashley Collins (Natasha Calis) is a wild and unapologetic thrill seeker who lives for the fast pace of the hospital. Keon Colby (Jordan Johnson Hinds) is a former college football star who's trying to prove he's more than he was on the field. Nazneen Khan (Sandy Sidhu ) is the daughter of a wealthy family in India who moved to Canada to reinvent herself and Wolf Burke (Donald MacLean Jr) is a playful soul, whose secret life may put him and his coworkers in jeopardy. These five navigate the intensity of their new job, interacting with patients, relatives, and staff. They quickly learn that nursing isn't just about science and body mechanics; it's also about psychology, compassion, and emotional and ethical dilemmas.
Once Upon a Time
- Netflix
- 7 seasons, 156 episodes
1.
The North Remembers
- A show about fairy tales? If you told me this would be one of my favorite shows of the last decade, I'd have laughed in your face. Every story character you know is cursed, banished to the modern world in the town of Storybrooke, where they have no memory of their previous lives. It's a town where Snow White is a school teacher, the Evil Queen is the Mayor, and Rumpelstiltskin is the town's shady benefactor. Ten-year-old Henry Mills brings his birth mother, Emma Swan (Jennifer Morrison), to town, claiming that she is Snow White and Prince Charming's lost daughter and destined to break the curse and restore the happy endings. The show is told in tandem - one storyline set in modern day while flashbacks delve into the character's backstories and how the tales you think you know aren't what they seem. This show is gripping and well written. It fleshes out traditional characters you only hear in folklore into three dimensional, relatable characters, all with their own strife and struggles. The very first episode I ever saw was the one of Little Red Riding Hood, who is the town's sultry waitress and how her tale ends is far different than the one you're familiar with.
Orphan Black
- Amazon Prime
-5 seasons, 50 episodes
1.
The North Remembers
- Part thriller, part sci-fi show, Sarah Manning is a criminal who assumes the identity of a recently deceased woman who looks a lot like her only to discover another woman with her face. Sarah realizes she is part of a clone conspiracy and works with her new clone "sisters" to uncover it. Tatiana Maslany was phenomenal in this series, playing multiple characters that were believably different. She really brought new meaning to the term "one woman show." It is criminal to this day that she never got more recognition.
The Other Two
- Crave, Comedy Central
-1 season, 10 episodes
1.
LauraLoo
- The Other Two centers on teenage pop sensation ChaseDreams, his overbearing mother, and her "other two" children, Cary and Brooke. Cary, a struggling actor with a roommate who is nothing but a tease, is played to perfection by Drew Tarver. Heléne Yorke is an absolute revelation as Brooke, a once world-famous ballet dancer who is now jumping from one menial job to another. Seeking a purpose in life, they are united together once their brother becomes a household name. Molly Shannon perfectly portrays a mother who insists on ushering Chase into the seedy underbelly of Hollywood. The incredible thing about this show is how truly grounded in our reality it is, with news reports, interviews, red carpets, and cameos from people we recognize. Another stellar thing about the show is how genuinely good of a person Chase is and wants to keep being, and how his siblings try so desperately to keep him this way as the world of celebrity and fame attempts to break him down. This is also one of the funniest shows in existence as it intimately captures what it's like to be a millennial in today's society. It can only go up from here.
Outlander
- Netflix, Starz
- 5 seasons, 60 episodes
1.
Tamra Pendell-Crouch
- Based on the books by Diana Gabaldon, Outlander is about a time traveler who goes from 1945 back 200 years in time to Scotland. This is a true love story with stellar acting by all the characters. It's about loyalty, love, family, and history with outstanding locations. You will watch it over and over again. The show brings the books to life.
2.
Heather Murphy
- From season 1 to the present, this fantastic show deserves more promotion from Starz and Amazon Prime. It gets short changed as we love to converse about our show. It should come on in a similar time zone. The fifth season is based on the book, The Fiery Cross, and it kept me thoroughly engrossed in the show. The season started with the titular
The Fiery Cross
episode and ended with
Forever My Love.
These are two of my favorites. Another favorite is when Jamie is forced to wear the redcoat uniform.
Over the Garden Wall
- Hulu, Amazon Prime, Cartoon Network
-1 season, 10 episodes
1.
LauraLoo
- The quintessential autumn/Halloween programme, Over the Garden Wall is a mini-series and one of the best offerings from Cartoon Network. It's a story of two young brothers, Greg and Wirt, and their quest to escape, well, over the garden wall. They discover spooky towns and their secrets, while also aiding a young girl trapped in the body of a small bird, named Beatrice. The voice acting is magnificent to the hilt, as it boasts an all-star lineup of actors such as Elijah Wood, Christopher Lloyd, Melanie Lynskey, John Cleese, Tim Curry, and more. It is also, fundamentally, a tale of growing up and getting older, trying not to lose your innocence and childlike wonder about the world along the way. It is fascinating and adorable to watch Greg try to maintain his immaturity and spirits, while Wirt's condescension of such ends up being his undoing and is the catalyst to remind him that it's okay to embrace attitudes you felt when you were younger. The aesthetic cannot be overlooked as it perfectly captures a sinister vibe that begs you to watch the show during the fall, rather on Halloween. The ideal miniseries, Over the Garden Wall is satisfying and conclusive to the bone.