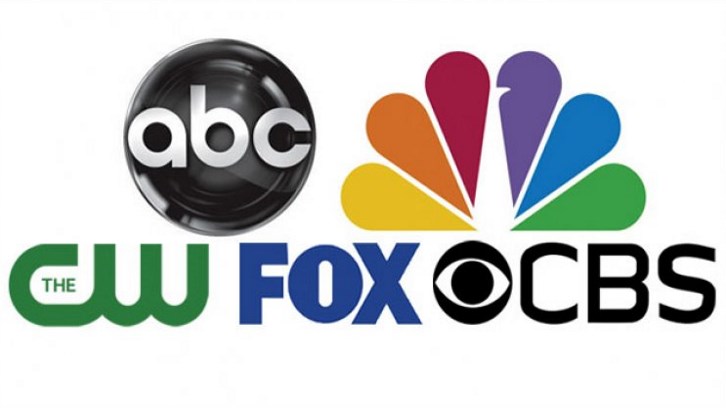 2020 sure has been a weird one. With increased time at home, it feels like we've already been in a summer's worth of hiatus even though it has barely started. If you've been busily working your way through your to-watch list since April, you may find your supply of shows to watch dwindling like toilet paper. Never fear! The SpoilerTV community is here to provide months more of shows to check out. (And if you really need it, I can send some toilet paper.) With around 230 pitches and over 170 shows covered, Pitch Your Show is supersized this year. So kick up your feet, grab your remote, and get ready to find your next favorite binge.

Thank you to everyone who helped with the pitches. To keep the articles shorter and more readable, all pitches were edited for length, clarity, and grammar. I have also limited nominations to 3 per show with a couple very popular shows having 4. I am truly sorry if your nomination is not in here. Know that I appreciate your time and pitches. Making the choice of what went in was difficult. After all sections are posted, I will include a link to the original spreadsheet so you can read them all in their unedited entirety.

I hope that every reader finds at least one show they are interested in trying. If you do, please comment in the section below. I know those who nominated would love to hear from you. Thanks again to everyone who created pitches. They have been a fun read and I have been busy adding things to my to-watch list already. Without further ado, here are the pitches for TV shows #-A. The rest will follow daily.




9-1-1
- FOX, Hulu
-3 seasons, 46 episodes
1.
The North Remembers
- Created by Ryan Murphy, it explores the lives of the police, fire department, and paramedics of Los Angeles. While the concept of first responders is nothing new, what makes 9-1-1 different from the Chicago shows, other than the city, is that all three types of responders coexist in one setting and it blends the stories of all three departments, allowing for more synergy in the storytelling. With nonstop action and a cast of well-written characters, 9-1-1 tells a familiar concept with its own identity, portraying the on and off job struggles of modern day heroes.
9-1-1: Lone Star
- Hulu, FOX
-1 season, 10 episodes
1.
LauraLoo
- 9-1-1: Lone Star is a spinoff series of the original 9-1-1 that stands on its own and can be watched by someone who hasn't seen the mothership. Captain Owen Strand is called to revitalize Austin fire squad 1-2-6 after a tragedy killed all but one firefighter. The new squad consists of: himself, his son TK, one the best written gay characters in existence, who is over-eager and filled with trauma and hope, Paul, a trans man with Sherlock-ian powers of deduction, Marjan, a Muslim woman with a penchant for becoming a viral sensation due to her badassery, Mateo, a probie with dyslexia that has prevented him from becoming a firefighter so far, and Judd, the lone survivor from the original crew struggling with PTSD. Responders Grace, Carlos, and Michelle are along for the ride too, each with their own quirks. This may seem like forced diversity, but be assured that it's not - it's even discussed in canon that this is essential and not tokenism. The characters themselves are your reason to watch. As all episodes have recently finished airing and it's renewed for a second season with a good foundation for the future, now is an excellent time to binge this show.
12 Monkeys
- Hulu
-4 seasons, 47 episodes
1.
The North Remembers
- This show is centred around James Cole, a man from the year 2043, where the world is an apocalyptic wasteland after a virus has ravaged everything. Cole is recruited to use a dangerous and untested method of time travel to go back to the present day and stop the virus from being released. He teams up with Cassie Railly, a doctor who is the key to stopping the virus, but the mission is easier said than done when both realize the cost of changing time. As they suddenly find their personal ethics questioned, they have to determine how far they'll go to save the future.
13 Reasons Why
- Netflix
-4 seasons, 49 episodes
1.
Luana
- I'm pretty sure this show needs no introduction, but if for some reason you missed the train, I think it's something still worth watching. Recommending something that can disappoint is tricky, but since the show has been wrapped up, I now feel more confident singing its praises than ever. It started as a specific story, and it was a great one, which is why many didn't think it should be continued, but it ended up transforming into a show that tackles every anxiety young people feel about the world today. Regardless of the fact that they're still in high school, many apply to a much broader spectrum of issues. It has some great moments and some that are hard to watch, but if you're up to it, it can show you things from a perspective you might not have thought of before. It's all very real and very gray, but it has lovable, flawed characters to hold your hand all the way through to the end.
24
- Hulu
-9 seasons, 203 episodes
1.
The North Remembers
- 24 is probably one of the earliest depictions of television that was capable of blending a well-written drama series with real life events and politics in a balanced way, making it informative but nuanced and also entertaining. Kiefer Sutherland plays Jack Bauer, an agent for LA's counterterrorism unit, who more often than not is at the centre of various attacks and conspiracies that threaten his country. What really makes 24 standout is its unique narrative use of real time. Each season is encompassed into a single day of Jack's life and each episode is one hour of that day, making for a fast-paced show with far-reaching plots. 24 is an action drama with compelling, intricate storylines airing at a time when the world was forever changed by the September 11th attacks. The way 24 handled political depictions at that era is why this show remains one of the most timely and relevant series of all time.
Agents of SHIELD
- ABC, Netflix
-7 seasons, 136 episodes
1.
Noor
- Anyone who knows me knows I am obsessed with this show so take that in mind as you read this pitch. Agents of Shield is a show that follows a group of agents trying to save the world in the backdrop of the Marvel universe. This group is made up of a diverse cast of really well-developed characters that are flawed and make mistakes. It's a show that isn't afraid to experiment and isn't scared of backlash as they broach sensitive topics or have fan favorites go dark, and it does all that while having fun! So. Much. Fun! But also tears and pain! It rewards you for watching with twists, turns, and attention to details. Things in this show also flow naturally. Very few things feel contrived and the dialogue feels authentic. With amazing performances, even smaller characters end up shining. And yes, season 1 is lackluster but I ended up looking fondly on it, so don't let it deter you. This show will also not explain a lot of things that I only realized on re-watch or by overthinking, so if that sort of thing bothers you then maybe it's not the show for you.
AJ and the Queen
- Netflix
- 1 season, 10 episodes
1.
???
- We spent decades seeing heartthrobs and American sweethearts having their lives represented on the screen. We saw their dreams being amazing and an epic fail too. We also cheered with every single plot twist. Now the game changes hands and we finally have a genuine and charismatic themed road (movie) series without death, without AIDS, and without punishment for the fact that the characters are not straight. AJ and the Queen allows us this whole Ephonist universe, beyond the rainbow.
Alex Rider
- Amazon Prime
-1 season, 8 episodes
1.
Milo
- After the complete and utter failure of the would-be franchise starter Stormbreaker, Amazon's new Alex Rider series feels like something of a course-correction for Anthony Horowitz's young adult novels, focusing around the titular teenage spy protagonist. It's very much James Bond, Jr., but the show succeeds in updating the series for the modern era, a perfect stop gap for fans of the spy genre waiting for No Time to Die. Rather than re-treading Stormbreaker's plot, Alex Rider switches gears and combines the origins of Horowitz's first book with the plot of the sequel, Point Blank. Alex finds himself working as a spy, sent to a mysterious European boarding school for the elite in the wake of his uncle's death and the discovery that his uncle worked for a British intelligence agency. Faithful to the books to the point where dialogue is lifted word-for-word straight out of the source material, Alex Rider benefits from some atmospheric direction and a strong cast. Otto Farrant is convincing as the protagonist and the likes of Vicky McClure and Brenock O'Connor shine in supporting roles. If you're looking for something to watch with the family, this show is a safe bet.
All Rise
- CBS All Access
-1 season, 21 episodes
1.
Folie-lex
- All Rise follows newly appointed judge, Lola Carmichael, as she and the array of all the other servants of the US justice system (clerks, ADAs, public defenders, fancy lawyers, other judges, and everyone in between) navigate their everyday life in a busy LA courthouse. Simply put, for any fan of the courtroom drama genre, All Rise is a must watch. It ticks all the boxes which make those shows work. Everyone else should still watch All Rise for its great diverse collection of characters, the talented cast and their phenomenal acting (allow Jessica Camacho in particular to blow you away), and its intelligent writing that's not afraid to tackle topical and difficult subjects in a nuanced approach.
Almost Human
-
-1 season, 13 episodes
1.
The North Remembers
- Created by JJ Abrams, this is a cyberpunk crime drama. People call it
I Robot
the series but it's still a fun watch all the same. Karl Urban stars as a futuristic cop in this short lived sci-fi series. Set in the year 2048, where, to combat the rising crime rate, the LAPD has made it mandatory to have robotic officers to pick up the slack. Detective John Kennex is a wounded ex-cop called back to duty after over a year in a coma. Prior to his hospitalization, John and his partner were left to die after a robot officer deemed it illogical to save them. John, as a result, develops a hatred for machines and refuses to work with them until he is assigned Dorian (Michael Ealy), an older model, synthetic android who is capable of feeling human emotions and empathy. The two struggle to get along as partners, trying to understand one another as John readjusts to being back on the force. It was sadly canceled after one season due to low ratings and high production costs, leaving many stories unanswered but it's still a very fun sci-fi show with a cast of accomplished actors.
Almost Paradise
- WGN
- 1 season, 10 episodes
1.
K.D. Lofink
- The writing is top notch. This show has it all- action, comedy and real moments of feeling. Even more than the writing, the actors (Christian Kane, Samantha Richelle and Art Acuna) do a fantastic job of bringing everything to life. Their on-screen chemistry is amazing! The location of the Philippines adds to the whole, particularly because the directors made a good choice in not just showing the pretty parts of the country. Overall, it's very bingeable and would be well worth a second season.
2.
Mary E. Brewer
- Almost Paradise is the show for me! It has intriguing storylines, action, and drama all rolled into one. You don't have to sit through the sexual content so many shows have nowadays. Yes, there is violence, but it is brought on by the baddies. This show has lots of heart and Christian Kane brings his A-game into the role of Alex Walker, a former DEA Agent with health problems who goes to the island to try to find paradise but what he finds is Almost Paradise!
3.
Roz
- This was the best series I have ever seen! The lead is an actor named Christian Kane, who is not only good looking but he is also an actor who has it all! He sings, writes music and his range of emotions and change of character in seconds really makes the show! He also does all his own stunt work! I had never seen any of his work before and after the first episode, I was hooked! If you want drama, comedy, sarcasm, and emotion all wrapped up into one, please check this show out. You will not be disappointed!
American Vandal
- Netflix
-2 seasons, 16 episodes
1.
LauraLoo
- American Vandal was the perfect answer to the question, "Can TV shows about high school ever be depicted accurately?" One part True Crime mockumentary, one part high school-centered dramedy anthology, the show has two innovative seasons. Both seasons star Tyler Alvarez and Griffin Gluck as our main characters, Peter and Sam, desperate to showcase the truth regarding two crimes that have taken place. One involves penises being spray-painted onto cars and one involves a laxative being mixed into the cafeteria's lemonade. The programme attempts to challenge the viewer's preconceived notions, stereotypes, beliefs, and biases held towards the other people attending the same school as them. The stoner who is flunking his classes - does he have a heart of gold underneath? The loser, desperate to befriend anyone they can - do they have an insidious side? The preppy, rich girl - is she carrying the burden of trauma? The show also, cleverly and masterfully, leaves its big questions ambiguously answered. Who drew the dicks? Who is the Turd Burglar? The best question the show answers is why should we care? Its directing style is perfect, and its dialogue is slick and witty. American Vandal's biggest unanswered question of all: how could Netflix cancel something this incredibly made?
Animal Kingdom
- TNT, Amazon Prime
- 4 seasons, 49 episodes
1.
The North Remembers
- After his mother dies of a drug overdose, young Joshua 'J' Cody is sent to live with his estranged relatives in South California, where he learns of the family's criminal business. The family is led by J's grandmother, the ruthless and cunning but loving and doting Smurf, and consists of his four uncles: Pope, the eldest son who was recently released from prison but is not quite right in the head, Deran, the youngest and most short-tempered of the bunch, Craig, the middle brother who loves women and drugs, and Baz, Smurf's only adopted son and the only one that is even remotely sensible. The Cody family's entire livelihood revolves around theft, bank robberies, and many other illegal endeavours. With no other family and reeling from the loss of his mother, J struggles to find his place among his new family while navigating through the hard hitting lifestyle they indulge in.
Anne with an E
- Netflix
-3 Seasons, 27 episodes
1.
Sam
- The more people who watch Anne with an E, the more viewers it gets. We need to show Netflix that they need to renew this show.
Atlantis
-
-2 seasons, 28 episodes
1.
The North Remembers
- In modern day, Jason takes a one-man submarine to the bottom of the ocean to search for his missing father's wrecked sub. When Jason was a boy, his father went on a deep sea expedition and never returned. Jason's expedition for answers about his father's disappearance goes wrong when a flash of light damages his sub and strands him on the beach of the fabled city Atlantis, where he encounters figures of legend such as Pythagoras and Hercules, who are far different from the tales he grew up hearing. As the show goes on, Jason learns of his connection to Atlantis and of his destiny. He must liberate the city from its corrupt tyrannical rulers, the figurehead king Minos and the cunning duplicitous queen Pasiphae, all while Jason struggles to find his place in this new world as he encounters the creatures and heroes of legend. A captivating romp fantasy drama, this show takes the Greek mythology you know and flips it on its head.
Avatar: The Legend of Korra
- Netflix
-4 seasons, 52 episodes
1.
The North Remembers
- A sequel to the Last Airbender and set years after Aang's lifetime, this series follows the new Avatar Korra, a headstrong and brash yet extremely gifted bender who has already mastered three of the elements by the start of the series. To learn airbending, Korra travels to the newly established fifth nation Republic City, a metropolis that was founded for benders and non-benders of all nations to live and thrive together, in order to train under Aang's son. However, when a movement known as the 'Equalists,' whose leader has the ability to permanently remove one's bending, begins to terrorize the city's populace, Korra must step up as she comes to realize that being the Avatar is more than just mastering the elements. All the while, she struggles to live up to the legacy of her predecessor.