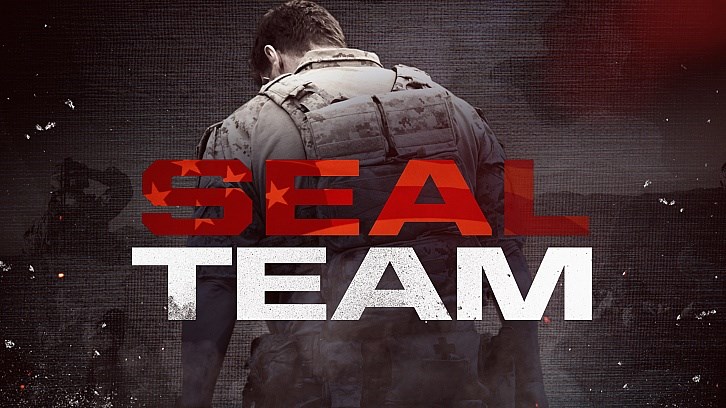 I almost missed this episode. My DVR didn't get the signal that it was a new episode. I'm glad I didn't completely miss it though. It was a pretty good episode. I like the way they're building the bad guy story.


Texas
Sonny's homecoming story isn't what I expected at all, but I am liking it. It's nice to see him seeming to re-ground himself and it's nice to see him in a romance that I can root for.
To make it even better, I've loved John Savage, the actor playing his dad, for decades.
Combat Outpost Redding
I'm still thinking that Clay's the one who sent the letter about the congress woman. I'm wondering if that's going to stop him from on the admiral career track.
Is that how they plan to prevent Clay leaving Bravo Team before the end of the season?
I don't think they'll do what they did with Lisa. Not to mention it's how we were introduced to Clay.
It was interesting watching him deal with a bunch of, essentially, kids.
Was the kid that got shot the same kid who had to be told to get down earlier in the episode when the shooting started? Shouldn't that be one of the first lessons in basic training?
Can Clay get in trouble for giving that kid his trident patch?
The Base
Did anyone else think Lisa's reaction to Ray's question about her 'dating' status with Reese seemed a little out of proportion? My first thought was to wonder if she's still angry about the situation with Sonny.
But then Jason made that comment about how hard she's pushing. What did you guys think of Jason's comments?
Wow, I get the feeling that we just saw why Mandy is a career CIA field agent.
She's completely fine with the possibility of getting another innocent man killed.
In all fairness, "completely fine" is probably a bad choice of words. "Still willing" works better I think.
I suppose that's what it takes to stay ahead of the enemy in a war, but the coldness is not something I think I could be capable of.
I'm glad Samim was okay, but, if the need arises, she will ask for more.
Once again Jason apologized for being an ass after being an ass. It might be refreshing if we saw him avoid the apology by not being an ass in the first place. (Please?)
Quality-wise, I thought it was a great episode, but I'm not sure how I feel about Jason's joy over the rise in action. He's so afraid of the world changing that he wants to fight to keep going.
It feels very real, but it doesn't feel like a healthy place for him to be. I am glad they decided not to turn him and Mandy into a couple. I like the way they relate as friends.
I keep worrying about Ray. I'm less worried than I was when he was struggling with his faith.
(I really don't like Thirty Mike. Loved that Trent was smart enough to make
sure
he didn't get blamed.)
We've seen how good the members of Bravo Team are at compartmentalizing their minds. So I shouldn't be dreading some incident that will keep him from getting home to his daughter in one un-scratched piece.
How do combat solders handle it in the real world? I feel like I'm getting an honest answer to that question.
That's one of the things that I'm enjoying about this set of episodes.
sIt feels like the writers went to the military to learn the truth of these stories. I felt that way about Ray's struggle with his faith. It hit really hard with Swanny, and I'm feeling it again now.
What did you guys think about the episode? What do you think is going to be the outcome of the investigation of the letter?