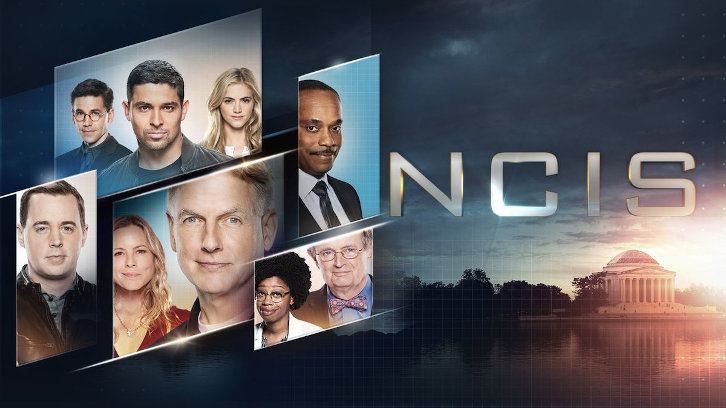 17.16 - "Ephemera"
Written by Christopher J. Waild
Directed by Diana Valentine
Reviewed by KathM

This episode is brought to you by Rule 39: There's no such thing as a coincidence, and Rule 20, Always look under.
When Navy Master Chief Art Amador commits suicide and leaves the Navy Museum where he volunteered an extremely rare 1870 S Seated Liberty silver dollar, NCIS investigates. Not Art's suicide, which is pretty straightforward, but the provenance of the coin. The Navy Museum desperately needs the money to keep parts of the museum open, particularly Art's dearly-loved Vietnam exhibit, but they can't accept the coin without knowing whether Art owned it and had the legal right to give it away. Given that Kasie found that the coin was one of only 13 believed to be in existence and was worth approximately $1.4 million, the mystery deepens. How could Art have managed to acquire a coin with that kind of value? Well, one explanation could be that his Vietnam-era girlfriend and lifetime love, Annie Downing, had a Seated Liberty coin just like that which was stolen from her family in 1972.
Annie died of thyroid cancer that same year, and her brother Spencer arrives at NCIS waving insurance documents and police reports and everything he needs to prove that the coin was stolen from his family. He needs the coin ASAP so that he can save the now floundering family business. Since Art was surely the thief and Spencer is drowning in paperwork, surely he could get it back now, right? The thing is, though, that Art was in Vietnam during that time, so he couldn't have just walked into the house and stolen it. So how did he get it?
Art and Annie had a passionate love affair: he asked her to marry him but her father thought that Art wasn't good enough for his daughter.
So, Annie took the coin? Yep, she did. She showed it to Art and said that it was the answer to their problems, but Art told her to take it back.
Okay, so, what happened? We knew all along that Art didn't steal the coin, but how did he get it? And it looks like Annie didn't die of thyroid disease, she was poisoned with thallium! Whoever would want Annie dead that badly?? Why Spencer, of course. He poisoned Annie slowly so it would look like his mother's death (she had actually died of thyroid disease, we guess) because he was jealous that Annie would be running the company with her father and Spencer was getting nothing. Not only that but in Spencer's office they found Annie's last letter to Art, which Spencer had stolen and never mailed. In it, Annie tells her love that her father had her engagement ring repaired and the stone reset and that he was happy to let her marry Art as soon as he returned from Vietnam. But she died before that because Spencer killed her, and we come to find out that Annie and Spencer's Aunt Bertha gave Art the coin, so now it can go to the museum because it was his after all! So there is at least one happy ending.
The love story was sad, and sadder still that Arturo ended up alone. It was nice to meet Aunt Beulah, and finding out that she gave the coin to Arturo wasn't surprising when they found that she had written to him once or twice.
A better story would have focused more on how Annie died and less on the coin. Or maybe a better balance of both. We see what Art goes through emotionally while he's overseas, and we see Annie dying, but I'd like to see a bit about how Annie managed to hold it together when Art was gone and how she felt.
Watching the gang go through Arturo's garage and the ephemera within was fun, with McGee geeking out over the Star Wars ticket and Torres excited about the car manual. It's one of the reasons I like estate sales: you never know what's important to people and how it might be important to you, too.
And what was the deal with Senior and his Thank You cards? We lost valuable story time on that! I thought we had "seen" the last of Tony/Ziva, but they just keep popping up. The Jimmy/Gibbs hug was nice, though, particularly the part about Gibbs being "warm". But still…

17.17 - "In a Nutshell"
Written by Katie White
Directed by Michael Zinberg
Reviewed by KathM

This episode is brought to you by Rule 35: Always watch the watchers .
Our show this past week seemed to be about letting go. First, we have the bullpen gang donating things they don't need to charity, then we have a girl who can only let things go once she understands them by creating miniatures of local crime scenes, including that of her parent's murder.
Our victim tonight is Petty Officer Third Class Noah O'Donnell, who was found on a country road in the exact area where he and his sister Claire were found wandering after their parents were murdered 10 years ago. The bullets (he was hit in the head and chest) were also pulled out of his body with tweezers. Noah worked at Quantico as an Intelligence Specialist and taught self-defense in their hometown of Fillmore where he lived with his sister, Claire. She's a little hard to catch up with, being characterized by some as "odd" and "unreliable". Claire spends her nights walking around the town and the denizens in Fillmore like to take photos of her with the hashtag #whereisclaire.
I absolutely loved this episode. We have team stuff and we have creepy crime scene dioramas. We have a young woman lost in the past and afraid of the future who can hopefully move forward now. While we do have the death of a young Navy man, a diorama he did like Claire's helped solve another murder. We also have Ducky giving a long story about Frances Glessner Lee, often called the First Woman of Forensic Science. The 19 dioramas she created depicting various crime scene called the Nutshell Studies of Unexplained Death helped revolutionize forensics and the training of police personnel throughout the country.
The donation angle is funny (McGee is upset that Delilah has packed up some of his most beloved toys, and games, one of which Kasie covets). Ellie seems to be piling a lot into the charity box, however, as well as giving away things that everyone thought meant something to her: a favorite hat, her softest t-shirt, an Oklahoma State sweatshirt for Torres. I was just as confused as everyone else; what was she doing? I thought she might be suicidal for a second, which didn't really fit. I thought she might be getting rid of things that reminded her of Jake that she'd kept too long.
Turns out that the giveaway was foreshadowing that I didn't realize was foreshadowing until it was. In the elevator, where she gave Gibbs a hat, she told him that she was "evolving", which isn't a bad thing. Sometimes you do need to just get rid of a bunch of things that you thought you needed but really don't. Gibbs agrees. Unfortunately, Ellie then receives a text from Odette telling Ellie to meet her at 6:00 am the next morning and I felt cold. So cold. Because I really thought that Ellie was smarter than that. I thought she'd made a better decision, but it looks like part of her "evolving" was to get rid of her past. Oh, no. Oh, Ellie.
Best Torres quote thus far in the entire series: "Are you trying to tell me how to Kondo?"