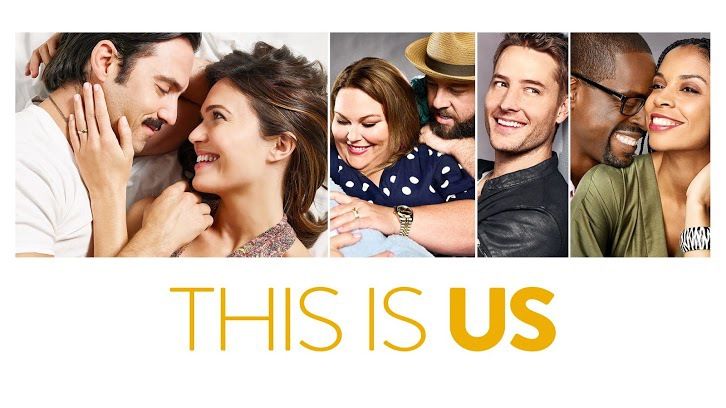 "You don't need broken."

We're back to the teen years right when the big three are staring college, Kate's depression has Rebecca worried, she tries to cheer her up by giving her some money to buy a few CDs and she hits it off with a guy, Marc (Austin Abrams - Euphoria, Paper Towns), and he offers her a job at the store which really cheers her up.

Kevin is in New York, getting married to Sophie apparently. And when Rebecca goes to have lunch with Randall who's in college she realizes he only has eyes for Beth now so she introduces herself to Beth and her mom and ends up bonding with Carole over their recent loss, a conversation I loved. After that, Carole she thinks the Pearsons seem like good people but that Beth she doesn't need someone broken right now, she needs someone who sees her, what she doesn't realize, is that seeing her is all Randall does, and this is why Beth ends up kissing Randall and giving him another chance.

Back to the present day, Kate is taking baby Jack to a music class but it doesn't go so well and the ride back home doesn't either, Toby isn't sold on the very idea of going ,and Kate is angry they didn't get to the class sooner because of him, so she brings up the time he spends at the gym. They end up saying "sorry" and having a nice day at the beach with baby Jack, but you can start to see the cracks in their marriage already and, from the flashforwards, I don't remember them pulling through.

Kevin learns "The Manny" got canceled, so we get to see a flashback of the day he shot the untitled hot babysitter pilot, eight years before. The pilot doesn't seem to be doing well, the baby can't stop crying and he's doubting everything, he doesn't even know if acting is his thing, it was just something he threw himself into after Jack's death, but maybe he'd just like to have a family and dedicate himself to that. He ends up having a sweet moment with the baby and this is what ends up connecting with people, showing up that perhaps what gave him the career he has was the path he should've actually taken, maybe he was always meant to just be a family man.

In the present day, he and Nicky were going to a new AA meeting, the same one as Cassidy, but the website was outdated and the meeting had been moved five hours, so Kevin decides they should all distract themselves together. He tries to get a new RV for Nicky and Cassidy gets to see all these people fawning all over him and at first she finds it tiresome but then she realizes how annoying it can be to be the center of that attention when you're having a bad day and having to put on an act every time, and even though their pain might not be the same, it's still valid pain. So she finally seems to start to respect him as a human being and she even opens up to him about her marriage, so he decides if that's what she wants he'll help her get her husband back.

When they're driving back, Nicky opens up about this girl he used to write to during the war, Sally, which is why he can't get rid of his old home, he tells them how he went to her but she wasn't home and he ended up just giving up. I'm sure they'll try to find her at some point but for now, Kevin just decides to get a brand new RV and go park it right next to Nicky's, so at least if he can't give him a new one they can be neighbors until he softens up a little.

Beth is nervous her mom is coming to the studio opening, and her mom coming doesn't help, it also doesn't help that, when they go there, there's a dead possum stinking up the whole place. They say she should just postpone the opening a week for the smell to go away but Randall refuses and they have the opening outdoors. Finally, Carole admits she was wrong not to see the strength in Randall as a partner, but to be fair to her, when he a Beth met he wasn't really a man yet. Just as a little side note, I think Beth has been really underused lately so I hope we get to see more of her soon, not as decoration as she was in this episode, but more as the center of her own storyline.

There was this whole thing with Malik where I still can't see the point, maybe they're trying to say that just like with Randall they can't see his potential yet? I don't know. It appears Deja wants to go to the movies with him and in the process of meeting him Randall finds out about baby Janelle. I wonder if eventually, Malik will have a Pearson-style speach that will give him a fighting chance, but I just think this is too forced at the moment.


"Supreme-court-level judgy."

What do you think about this episode? I look forward to your comments and I leave you with the poll.