---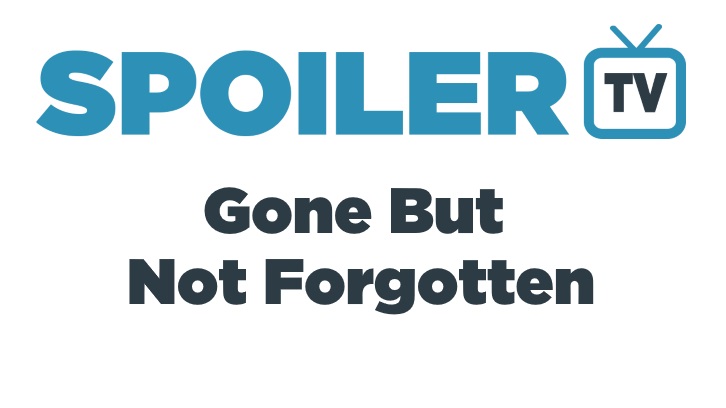 Disclaimer
Please note that the views and opinions expressed in this article are those of the authors and do not necessarily reflect the official policy or position of SpoilerTV.
---
As the 2018-19 tv season draws to a close we say goodbye to some of our favorite shows: some until the fall and some forever. But what about your favorite characters? Sometimes they don't return from hiatus or left before the season ended. And while you may have come to love the way a character informed a show, or how much you may have seen some of yourself in them, the show runners said they had to go. But did they do it right? Not always, and sometimes when it's wrong it is
very
wrong.
Here are a couple of my more recent irks:

Tony DiNozzo, "NCIS": You've seen it before: the, "oh look, I have a child I knew nothing about, and now I must leave the show" story, and a character like Tony who had been on the show for 13 seasons and who had grown so much throughout the years deserved better. This is also how they ended the original "Magnum, PI" series and I wasn't happy it about it then, either. Come up with a new exit strategy, people.
Eden, "The Handmaid's Tale": Forced to marry a man much older than she was, Eden fell in love with someone age-appropriate and was drowned in a pool for the crime of infidelity. Did I mention the ball and chain she was weighted down with? I was hoping for just a tiny bit happiness in Gilead, and the brutality seemed as horrifying to many of the characters as it did to me .
Captain Christopher Pike, "Star Trek, Discovery": I don't care that he needed to return to the Enterprise in order to join his original Roddenberry timeline! It isn't like they were using him much, anyway. A dynamic character like Pike should have stuck around longer than one season, he brought with him much better storylines and a depth of character we only saw twice in the Roddenberry version of the show back in the 60's. The Pike we saw back then wasn't nearly as awesome as Anson Mount. Who knows what "Discovery" will get to lead them next season?

Quentin Coldwater, "The Magicians": I am still too upset to discuss this in any depth.


What about you? Any shows do your character wrong? Tell us about it.
---