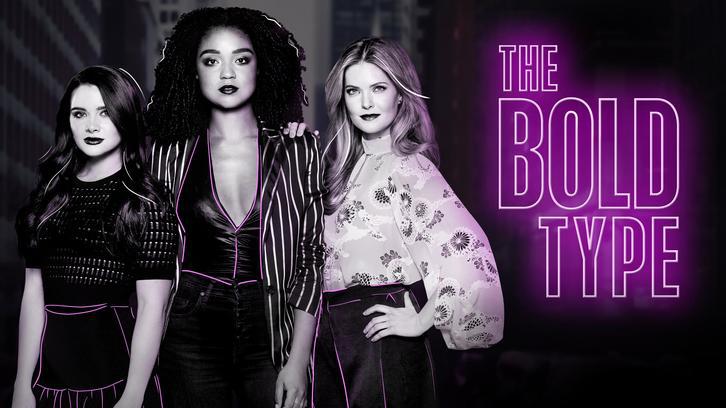 Not just Prom, Queer Prom
Tonight on The Bold Type, there's a lot of friction still between Jane and Patrick and not the good kind. A new assignment he hands out is dangerously close to being way too intrusive into Jane's personal life, and though Jacqueline knew how to handle these things, Patrick clearly doesn't, and not only he's an ass about it but he puts Jane in a position where she has to lend her own body for someone else to write about against her own will, and that's just not okay.

You're never going to sell me on Patrick being the perfect feminist they were trying to show him as but what really worries me is the fact that the show itself doesn't seem fully aware of what they did here and that's the real issue, by definition this show should be aware of the things it tackles and they just missed the mark here for me. I hope they prove me wrong in the future since I do tend to give the writers here the benefit of the doubt.

Jane wants to keep her relationship with Ryan drama free, but that can't really be a thing here, can it? Kat (who seems to be getting along with Patrick just fine) figures out an important place for her is in danger and she decides to do something about it. Sutton realizes the challenges her differences with Richard will bring, and the amount of responsibility she's having at work doesn't really help, especially since Oliver, is going through something and he's extra sensitive at the moment.

There's also a lot of tension building between him and Jacqueline though there he will find underestimating her is never the right move and we get a special visit from Sasha Velour from Ru Paul's Drag Race. Another place where I felt there was an opportunity lost is this fabulous Queer Prom, maybe it's just me but I wanted the show to pay a little more attention to these people's joy about recreating such a huge cultural moment in their lives but free of judgment this time around. Still, there's a lot of enjoyment to be had here, as always, so tune in.


Rocks crumble.
I don't think they do.
Where do you think sand comes from?
The beach?

Don't miss The Bold Type tonight, Tuesday, April 16th, at 8:00 p.m. EST/PST.