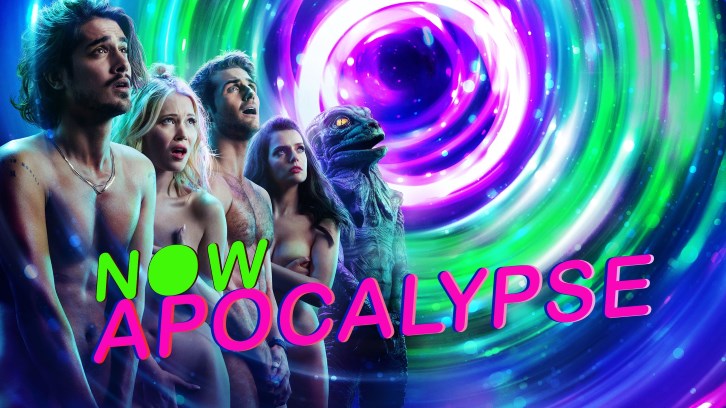 "Between sexual and romantic dating-app adventures, Ulysses grows increasingly troubled as foreboding, premonitory dreams make him wonder if some kind of dark and monstrous conspiracy is going on - or if he is just smoking too much weed."


"Throwing myself into the void to see what happens."
Let me just start by saying this show isn't for everyone, I'm sure some will enjoy it, especially if they're under the influence. This show seems to answer the question, what if we made HBO's Here and Now but cheaper and even more bizarre? I feel the need to clarify this is related to reptilian aliens so be advised if that's not your thing (whether Ulysses' visions are "real" or not). The one thing I can't complain about is the eye candy, everyone is gorgeous here and you see a lot of most of them.

Avan Jogia ("Tut," "Twisted") as Ulysses, a playboy in a self-destructive path struggling to figure out his life while smoking constantly and having some very weird "visions". Beau Mirchoff ("Awkward," "The Fosters") as Ford, a gorgeous dummy who suddenly seems to have everything handed to him, he's Ulysses best friend though he also fills his daydreams. Kelli Berglund ("Lab Rats," "Dolly Parton's Christmas of Many Colors") is as Carly, a struggling actress with more than a few kinks, Roxane Mesquida (Kaboom, "Gossip Girl") as Severine, a caricature of a scientist with a terrible accent, working on a very special project. Some other familiar faces make an appearance or two, such as Tyler Posey (Teen Wolf, Jane the Virgin), Grace Victoria Cox (Heathers), Jacob Artist (The Arrangement, Quantico), and Kevin Daniels (Atypical, Modern Family).

The acting honestly is atrocious, yes the show is a mockery of itself, but that doesn't mean that constantly being reminded that these are actors playing dumb parts is a good thing. For the most part, every scene seems like the beginning of a bad porno. And even though this is clearly made as a mockery of many things, including the LA scene, this doesn't mean you will find it enjoyable if you hate everything about the context, they still act and sound like an LA cliche. I'm sure some people will hate this and some people will find it hilarious.


"Which of those are you?"

Now Apocalypse premieres Sunday, March 10th, at 9:00 PM ET/PT on STARZ.