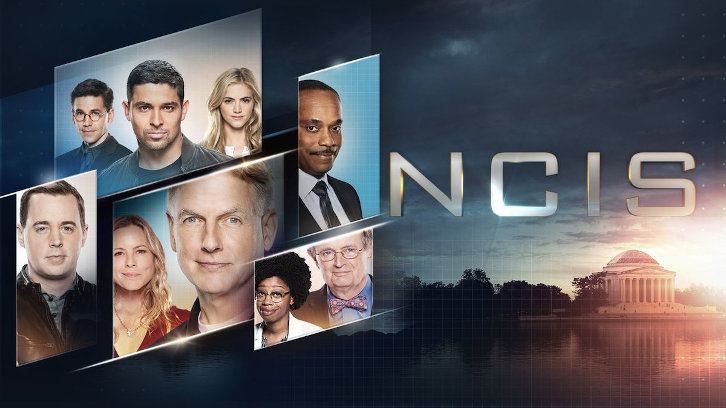 16.5 - "Crossing the Line"
Written by Jennifer Corbett
Directed by Michael Zinberg
Reviewed by KathM

Oh look, petulant Torres! This week we have a flashback to Early Torres, the cocky jerk who talks back to everyone (including Leon and even Gibbs!) and knows everything. We also have a man who was killed by what Jimmy thought was an ancient medieval device. Were that it was true; it would have made for a much more interesting episode.
What made Leon and Gibbs think that Torres would be the right person to mentor a group of teenagers? In this episode, he basically IS a teenager. If they were trying to give Torres more responsibility, Leon and Gibbs chose the wrong project.
This part of the episode was fairly predictable except for the surprising end, when Torres morphs back into the man we know and has grown into. The man who gave his little Probies an experience they won't soon forget, and helps Max (and himself) start to heal from past wounds. Can you imagine being an 11-year-old child during that explosion? As angry as he was, it took a lot for Max to go back into that building and face what happened to him and his father there. We also learn more about Torres; I figured that he had some kind of family issues, and hearing him talk about his father tells us more about his personal life than ever before.
Have you ever noticed that nearly all of the agents have daddy issues? Torres' dad abandoned the family, Bishop and McGee's fathers are dead, Tony had issues for a long time with Senior and I can't even begin to dissect Ziva and her father/boss. That makes it easier for Gibbs to remain the show's father figure and creates an interesting dynamic that has evolved over time. But enough about the Orange Bull Pen Family.
The second story was slightly more interesting, also with a surprising end. Original, but the whole story was kinda tossed in. "Oh, so you're a drug supplier, and you accidentally killed your brother. Let's switch to another scene." At least the Shellback Ceremony (which is an actual thing) was fun to watch.
I know I sound hopelessly blasé, but I was not feeling this episode at all. The week after next looks like it could be both fun and possibly Zivaish, featuring both Senior and Jimmy's father-in-law. Can't wait to see what tales they have to tell.