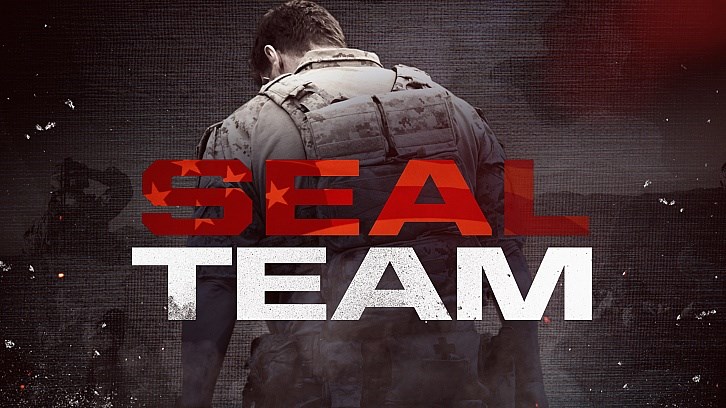 They doubled up on the action in this week's episode. I approve of this move. It was a nice change to see some action on multiple fronts. We get to see Mandy operating in the field. She's in Mexico trying to find a missing DEA agent. And Bravo Team was invited to help Saudi Arabia stop a threat to the country's water supply.

Mission: Mandy Builds Target Package

We get to see Mandy in the field doing her thing. It appears that this mission is going to be the long-term mission for Bravo Team this season. This time it will be in Mexico. I'm glad they're not locking themselves down to the Middle East.

A CIA agent walks into a bar (sorry, I couldn't resist it). Mandy is in the bar to question a man named Fausto about the location of a missing DEA agent. She's not stupid enough to go in without back up. Her team grabs the guy.
The interrogation apparently goes pretty well, because he leads them right to the body. I was a little taken aback by Mandy's arrogant comment about corruption and indifference. She's not, necessarily wrong, but she sounded like the arrogant American Fausto accused her of being.
Is she going to have to continue to work with the woman at the gravesite with her? I hope so. Something about that actress makes me want to see more.
My question…How did they get the information out of Fausto? Not only was there not a mark on him, as he stood there in handcuffs, but he continued to look smug and arrogant.
We still don't know anything about this target package. I'm guessing that they'll use the same general format from last season, and the Mexico mission will last several episodes. Did they pay him? Did they drug him? What?
Mission:
Saudi Arabia – Shiite Extremists took over one of the ancient tunnel systems at the heart of the largest water source in the country.
The episode opened with the extremists stealing anthrax from a hospital.
Apparently, in whatever facility this is, the security alarm means run out of your office and into the line of fire. It's a minor point that means little to the overall episode, but it bounced me out of the episode giggling.
The bulk of the mission involved Bravo Team and their Saudi counterparts heading underground to stop these guys.
Two significantly awesome things about this sequence…(1) Cerberus is back and (2) They use one of my favorite movies,
The Goonies
, for the stage labels. I loved that quick explanation about the movie to the Saudi Arabian contingent.
Of course there's a cave in.
Of course the Saudi Arabian general has a contingency plan in place that would kill Bravo Team if activated.
Of course, Bravo Team gets word of their mission success back to the powers that be just in the nick of time.
I don't usually worry about this predictability, because the missions aren't the primary element of the episodes, and the clichés save them story time. Still, I would cheer if we could get missions that take an unexpected turn.
Home Front:
Initially, it didn't seem as though a lot happened on the home front. Jason shares an important right of passage with his daughter when he takes her on her first college tour. Despite how much grief she gave him apparently it meant a lot to her.
Sonny started to zone in on the changes going on in Davis' life. I'm tempted to start a pool on whether Sonny will give her grief or support when he finds out about her OTC goal. Clay finally got to meet Stella's parents.
Ray took a couple of major steps though. He let Sonny know that his issue with Jason wasn't just his shoulder and that he might not be returning to Bravo team.
I'm beginning to believe that this is the kind of information Sonny doesn't take well. The humor the show tends to drive from Sonny can sometimes make us forget how intuitive, smart, and caring he his. He's not mushy. His way of caring for the people he loves is by stepping away from his post to take a burden for you, as he did for Jason in the premiere.
Once Ray said he might be accepted back on Bravo Team out loud, he was able to bite the bullet and look into the potential opening with Charlie Team.
I just didn't expect it from soldiers who work in a top-secret environment. Although, I guess if you can't talk about what you do, you talk about the fight you saw on the playground yesterday.
Captain Harrington is totally dialed in. Instead of giving Ray the easy way out, he suggested Ray consider whether he was ready to stop fighting to get back onto Bravo Team. I think it's pretty clear that he was actually referring to his relationship with Jason.
It's an excellent question. But from Ray's perspective, it's Jason's move. Naima's right, he can't put his career on hold waiting on Jason to forgive him. But is it too soon for Ray to give up?
Of course, as understanding as Captain Harrington was while talking with Ray, he still called Jason to fill him in on his discussion with Ray. I'm guessing he doesn't like conflicts to remain unresolved for too long.
I need to remember that, from a storytelling perspective, Jason isn't "the hero". He's the protagonist. He's not an infallible character that always does the right thing. His reaction to the fact that Ray talked to the captain about Charlie Team is proof.
The other scene that had me mumbling at the TV screen was the dinner Clay had with Stella and her parents. It just irked the feminist in me. I liked Clay's speech about why he chose this career and his post service goals.
I loved that look of pride on Stella's face as he told her parents who he was. I like this Clay a lot more than the one we met in the first few episodes.
Stella's father's attitude was irritating, annoying and condescending. Who's going to take care of her if he's killed? Literally millions of women (and men) have continued to live and take care of themselves after they unexpectedly lose their spouse.
The only really unfair aspect of asking someone to live with the instability of their spouse being called to work at a moment's notice is not giving the person an opportunity to make an informed decision.
Stella may change her mind and decide that she doesn't want that kind of life, but she's making the choice with her eyes wide open. Her father should respect her enough to respect her choice.
When Stella's father asked what would she do 'if Clay comes home in a box?' I literally thought…'what do you expect your wife to do if you get hit by a bus?' A moment later the cop knocked on Jason's door.
I have mentioned on numerous occasions that I am an avid daytime soap watcher. That final scene, for a character they kept trying to get rid of during season one, can mean only one thing. Not good.
Despite the predictability of the tunnel sequence, I still think that the writing has improved this season.
As much as I enjoyed the show during the first season, I don't recall getting emotionally caught up in any of the episodes. This week I was indignant on Ray's behalf and was fussing at Stella's father. I'm all for the direction the show is going.
Miscellaneous:
Sonny, when trees start looking at you funny, you should probably be more concerned about what the hooch has done to your brain cells. lol
Loving Cerberus' helmet! He was so chill being lowered into the tunnel.
The crystals in Sonny's boots. Oh my gosh that was funny.
Clay's Nicknames Thus Far: Pin-up Girl and Peter Pan
How are you guys feeling about the season so far? What was your reaction to that final scene?