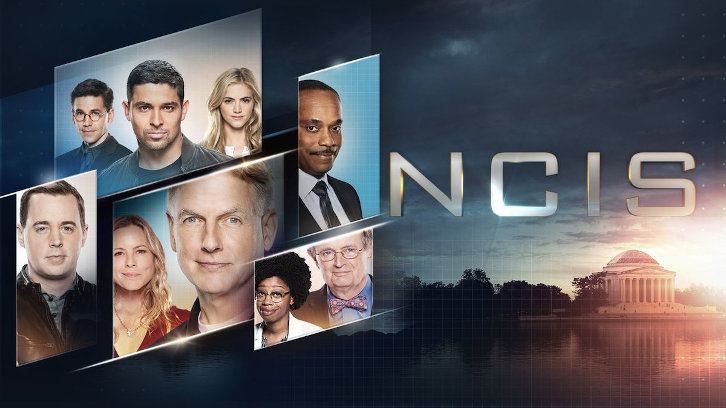 NCIS - Fragments - Review
Written by Gina Lucita Monreal
Directed by Michael Zinberg
Reviewed by KathM
Loved it.

A subtle, powerful episode where the culprit is a thing that seems to be so pervasive in our culture lately: plain old racism.
Everything seemed to hit the right chord and including media as a main storytelling device was brilliant. Every time you hear Hall's voice you are IN Vietnam, whether he's laughing with his supposed murderer or saying a veiled goodbye to his wife. You aren't just reading reports and interviewing witnesses who are trying to remember what they were doing In Country nearly half a century ago, you're getting a chance to actually hear the victim speaking about his experiences across time. Yes, we've heard victims and even killers talking using things like cell phone messages to help an episode's investigation, but this was so much more.
Kasie's multimedia presentation was fabulous; it brought in a bit of humor to the episode (she's still trying to find her place within the team, and I was all about the Theater of Explanation she created to try and provide background to the investigation) and served to bring the Vietnam Was closer to home. Or any war, really. As Gibbs says when he and Sloane are watching Kasie's Vietnam video, "Different war, but still … woof," as he and Sloane hold hands for a moment, supporting one another as they take a minute to recover from their own war memories. Sometimes I forget that they were soldiers themselves; Gibbs is now the only one on the team who was active military aside from Sloane.
We also get a couple of Gibbs and Leon moments, which brighten any episode. The way he and Gibbs are going at it about the exhumation of Hall's body, you'd think Leon was never gone. When Director Leon says that he doesn't have enough cause or money in the budget to dig Hall up, Gibbs does his usual "Frankly, my dear" and says he's here for justice and will push until he gets what he needs. Gibbs SOP. And Gibbs finds the evidence to get the exhumation and Leon is all sighing and reluctantly giving in, like he does. And at the end of the episode Gibbs gives Leon a Muffin of Peace (cranberry, his favorite) from the apparently amazing new muffin kiosk nearby and all is well again. Because that's how it works with them.
"Fragments" was also a surprising showcase for Sean Murray (I thought the episode would be Gibbs-centric), taking us back to what always seems to lurk the corner of McGee's mind: his unresolved issues with his dad, the man he always struggled to understand. His performance was so nuanced and in every encounter with Ray McGee's longing for a connection and an understanding of that time was palpable. He tried to talk to his father about his dad's own two tours and was shut down. Should Tim have pushed? Yet another doubt he has about his relationship with Admiral Dad. Palmer describes the case as "like staring into a glassy lake, where a reflection is all that separates him from the answers at the bottom". McGee agrees and says that his dad is the reflection and the regrets that he, Tim, will always carry. Killing me! And at the end, when Gibbs tells McGee that his father would be proud of him? I just can't...
The one thing I disliked about the episode is that Ray Jennings told Fletcher he forgave him for letting him rot in jail for most of his life, even though the anonymous donations Fletcher made to his commissary account over the last 48 years funded a great prison library. I would have preferred him to tell Fletcher that he pitied him and would always carry some anger toward him. Or something.