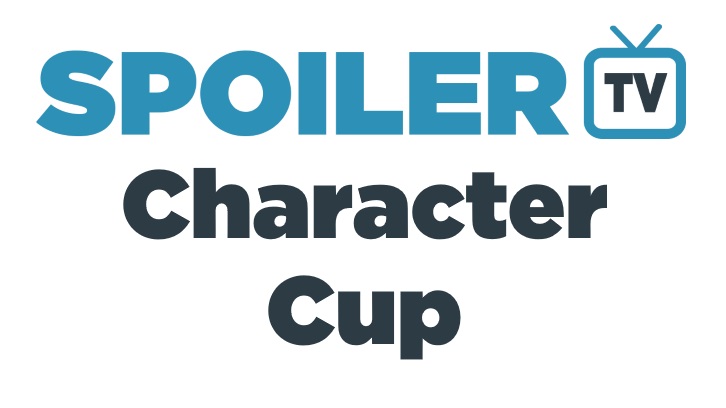 Round 3 was brutal. Several polls went down to the wire and in the end, both the 4th and 5th ranked characters ended their race. It was another major upset, one that frankly I didn't expect to see until the 4th round. Today's polls are equally interesting. Both Jamie Fraser and Magnus Bane are facing their biggest competition of the Cup yet - each other. Both fandoms have shown that they can bring the vote, but only 1 can prevail to make it to the Final Four. Sadly, in the second poll, our only remaining female characters go against each other. This will be another tough call and I have no idea what to expect of the votes, but there are guaranteed to be 3 males and 1 female in the Final Four. Statistically, Buffy Summers should prevail but Rosa Diaz has defied expectations over and over again. As for the third poll, stats and recent history say that Lucifer Morningstar should easily win this round, as he has had over twice the number of votes as Sherlock Holmes, but Sherlock has climbed up from 26th place to make it this far and has a big fanbase too. Will they show up today? The final poll should statistically be a blow out too. Sam Winchester has the least number of votes of any character in this round, while Andy Flynn has almost double his votes. Major Crimes fans traditionally do well in SpoilerTV polls, while Supernatural's winning days seem to be behind them. This is the farthest Sam Winchester has ever come. Will he extend his run or will this be the first time Major Crimes will be represented in the Final Four?

If none of these races interest you, then you are in luck. Not only do we have another TV Talk Topic, but we also start the Favorite TV Animal contest. I had a lot of fun going through the nominees and there's a great mix of current and older animals represented. The first poll here is a doozy. Perennial favorite Person of Interest's Bear goes against one of the most famous cartoon dogs ever, Scooby-Doo. Cartoons get a second bid with Brian from Family Guy going against the classic dolphin Flipper. Elementary's trusty turtle Clyde meets another classic in Lassie, most famous for ever rescuing her owner, Timmy. Finally, cats get in with Salem from Sabrina the Teenage Witch facing Galavant's lizard/dragon Tad Cooper, who even got his own song. Animal lovers, don't forget to comment on the TV Topic about your favorite TV animals.


Rules
Rankings/Brackets
Round 1A / Round 1B / Round 1C / Round 1D
Round 2A / Round 2B / Round 2C
Round 3




Prediction Contest and Wish Lists:
With the loss of both Leo Fitz and Bellamy Blake, the brackets were once again upended. Felip is currently in the lead with 71 points. Bradley (68 points) switched places with Noor (66 points). However, RN the Andrian is the only person who still has all Final Four picks in the contest. Will another major upset shake things up again? Over in the wish lists, the standings remain the same. Joanna is in first with Caomoyl and MariaSol right behind. That said, no one's list is really going their way since at most people only have 2 of their favorites still in the Cup. Only 10 out 19 have anyone left on their wish lists at all.
TV Talk Topic - Wild Kingdom:
In honor of our mini-contest, which of your favorite TV animals did not get in? What animals make the most interesting characters on TV? Do you feel animals add to a character or storyline? How can animals be best incorporated into a show? What animals would like to see more of on TV? If you could give your favorite characters a new pet, what would it be?