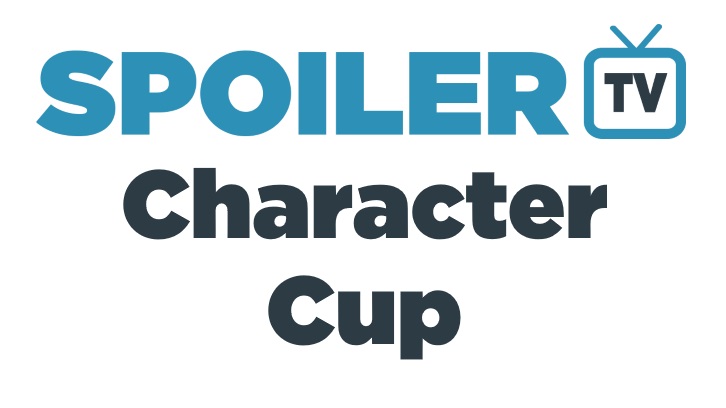 This poll is coming at you early today. Usually polls won't go up until the previous one has finished, but I have family obligations on Thursday that require this poll to close a bit earlier. As such, the bad news is that I cannot update the polls. The good news is that if you haven't voted in round 1A yet, you still have time. I will update the brackets and the prediction contest results when those polls close. For the very observant, there is also 1 fewer poll. This is simply because the shows represented today have such long titles that 8 polls wouldn't fit in the labels. Tomorrow there will be 9 polls to make up for it.

A big thank you to everyone who shared their top TV characters. It was fun strolling down memory lane with you. Today's topic is deeper - talking the stages of TV Fan Grief. I look forward to a great discussion. Just remember this is a very sensitive topic for some.

To ensure that every has a good time, please read the rules below. It is important that everyone be considerate and fair to make this the most fun for everyone. Rules will be posted throughout round 1 and then a link will be provided to them. There are also links below to the list of character rankings and official bracket. Once round 1 is over, these will contain stats about the contest as well. The daily TV Talk Topic will be found above the polls each time. With no further ado, happy voting!


Rankings/Brackets
Round 1A



2018 Character Cup Rules:
1.
Don't take it seriously!
Have fun. Discuss a lot. Play nice.
2.
Focus on characters, not people.
Talking about what you like and dislike about a character is encouraged. Going after actors or fans is not.
3.
The aliens have not landed. There's no conspiracy here.
I will do my very best to keep the contest running smoothly, but just like with the original rankings, I do make mistakes. I apologize in advance for any technical difficulties, spelling errors, and general absentmindedness. Let me know and I'll fix it.
4.
Comments are life.
As you anxiously await the return of your shows, why not distract yourself with a little TV Talk? Each day is a new topic so even if your favorites are out, you can still discuss. While this contest is just a silly piece of internet fluff, the conversation here dives deep, so jump on in.
5.
Nuts and Bolts
- All polls are active for about 24 hours. The winners advance to the next round. In the case of a tie, both characters go to the next round. New polls should go up every day and polls may sometimes overlap each other. Any questions? Ask away in the comments.
TV Talk Topic:
TV Talk Topic - Grieving Fan Support 101
We've all been there. We're passionate about a show, we adore a character, or we're fascinated by a storyline...and then it all comes crashing down. TV Fan Grief is a real thing and it can get intense. What shows, characters, or plotlines are you still grieving over years later? What advice can you give to grieving fans? Is there anything that fandoms should avoid in their grief? How do you feel about fan "save our show" campaigns? What's the best way for a non-fan to deal with a fandom's passion? In short, if you were writing a TV Fan Grief handbook, what would you stress the most?