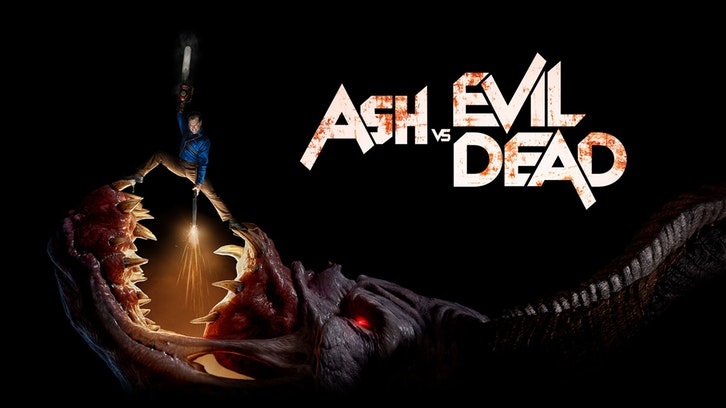 Do the Knights of Sumeria train their people? I mean, seriously, for a bunch of guy's who have been fighting evil 'much longer than we can imagine, they have been far too easy to kill.

If I remember correctly, we've only been told they were great by the Knights themselves. So, it's entirely possible their self-image is not based on reality.


They did tell us one thing. The rift opens into The Dead Lands, and the Knights want Ash to lead them in to fight an
eternal
war. That implies you do not expect to
ever
win. Doesn't seem like the wisest move to me. Ash's sense of self-preservation is right on this one. Stay Home.
One of Pablo's new Brujo powers is the ability to decode and speak arcane languages. Kinda awesome! So he's able to decode and chant the spell on Ash's wall.
Pablo opens the portal. One of the Knights goes through and comes back a demon. Ash and Pablo twigged to the danger pretty quickly but the 'trained all my life' Knights welcomed him with open arms.
Consequently, the Knights of Sumeria were down three members in less than five minutes. They barely put up a fight.
Brandy is the family hero because she put the Pop Tarts in the toaster. I am beginning to like this version of Brandy.
The cocoon around Baby Ash's crib does not bode well. Yeep!
Kelly started out the episode being
AWESOME
! She walked into the
Prevett house and nailed Ruby with her rifle. Repeatedly.
I really thought Kelly was going to win. But, when Ruby stepped on Kelly's ankle, I began to worry. I kept thinking Pablo would magically realize she was in trouble predicament and come to her rescue.
It wasn't too wise of her to go into that fight slone. But she didn't go in empty handed. She had a grenade in her arsenal and blew off 3 of Ruby's appendages. Why would anyone think said appendages would crawl toward her so she could re-attach them?
When Kelly charged Ruby, I thought she had a plan. I thought she was going to turn that blade around, and we'd see shock and surprise on Ruby's face.
But Kelly was the one in shock. The Kandarian Dagger when straight through her. I cannot believe Kelly died fighting Ruby. Unfortunately, dying this way left Kelly open to being used as a vessel for Kaya.
Kaya's assignment, since Brandy is now on board with distrusting "Ms. Prevett", is to drive Brandy "over the edge". I wonder if Pablo is going to figure it out.
I wonder if Pablo is going to consummate his newly defined relationship with Kelly
before
he figures it out.
The Dark Ones want out, because, I'm guessing, they want to take over the world. Sounds like a fun few episodes leading to the season finale.
This episode is one of my top episodes for season 3. The episode moved the big stories forward. We're even got a few hints about how the stories are going to come together in a few episodes. I wonder if we're going into the rift.
I am so sorry to see Kelly go. She went out in a pretty awesome fight though. Somehow I don't think she'll be saved like Pablo was. It's nice to see Brandy becoming part of the family. She's growing on me. Especially since she knows what a toaster is.
What did you think of the episode?