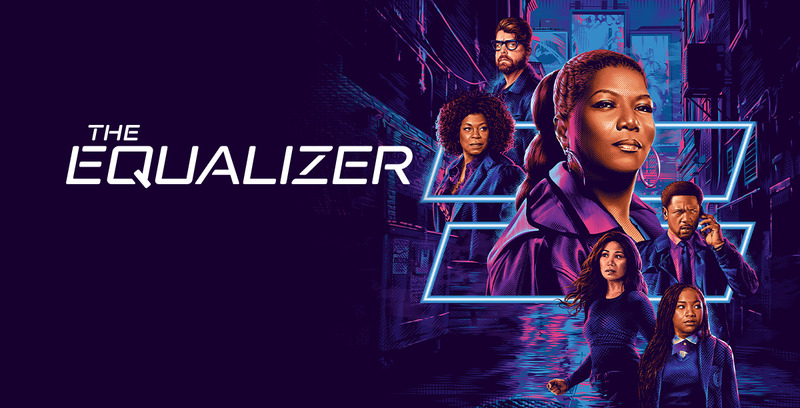 Another great episode. The scene early in the episode that focused on Robyn's conversation with a CIA agent was a little disturbing and, if you go by the promos for next week, an omen for what's to come as the season ends.


Client: A man needs Robyn to keep the premonition of his sister's death from coming true.
What was weird for me is that I've been binge watching the early 2000 series
Medium
. Every episode started with the psychic waking from a dream...just like this episode. LOL
Julien Thibideaux needs Robyn to help him save his sister, Calista. He tried so hard to convince Robyn without sounding like a nut job, but she's not the type to be handled. She forced him to tell her the truth about how he knows what he's telling her.
"I had a dream" was difficult for her to buy, but because he seemed genuinely freaked out, she was at least willing to see if there was reason to believe Calista needed her help.
What was funny, and occasionally annoying, was Harry's reaction to the entire concept of the supernatural.
He's the skeptic. Mel's the believer, and Robyn has an open mind.
That seems right.
Robyn rather quickly discovers that someone is after the Life Style reporter.
My first thought was 'woman with ambitions to be a journalist working on a soft column found a big story'.
I was a little surprised the team didn't go there first as well, but I can't really fault them for following the facts.
Calista discovered that weapons, turned in to a gun amnesty program, were being sold to the Serbian Mob by one of the community leaders.
Unfortunately, Calista trusted the wrong community leader, and that put her in the situation Julien dreamed about.
I thought it was cool that they provided a nice logical explanation for Julien's "dream" that would make Harry happy. It confirmed, for Harry at least, that there was nothing supernatural about this case.
At the same time, there were still enough unexplained
"
coincidences
"
for Mel to still believe.
I appreciated the ambiguity.
Family Life: Delilah admits that she is terrified for her mother.
It is good to see that Delilah is still seeing the therapist. PTS isn't a simple one and done issue.
Delilah opened up and was counseled to talk to her mother about how she was feeling.
Delilah took the suggestion and revealed to just how scared she is that she could lose her mother. Bishop's mortality has made her realize that Robyn isn't invincible.
I love the communication among Aunt Vi, Delilah and Robyn. I'm really happy that the show took this direction with Delilah rather than the 'bratty teenager' stories I was so worried about when the show started.
In addition, Delilah's concerns make me feel as though the stories looming over our heads (Mason Quinn and Robyn's ex husband) are going to be more intense than I was expecting.
I love the anticipation that that builds.

What did you guys think of the episode?