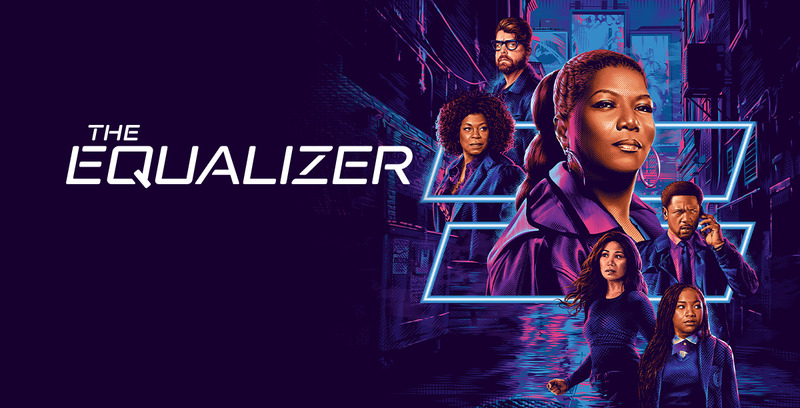 My biggest takeaway from this episode is that I wish more people had friends like Delilah. She not only had Vera's back, but was willing to take on the fight even if Vera couldn't.


***
Following what I've termed the "soap opera rule", Vera Franks' ex-boyfriend waits until the worst possible moment (class election speeches) to send a nude picture of Vera to the entire school.
Vera sent him the picture to soften the blow that she wasn't ready for a sexual relationship.
Good thing too.
Poor Vera discovers that there's little she can really do. She's quick to blame herself for the whole situation and the fact that it could, seriously, destroy her entire future.
Without proof neither the principle or the police can do anything to the Vera's ex-boyfriend.
Not only that, once the photo gets on the internet, (which, of course, it was) it will never go away.
Since the principle can do nothing, Delilah goes to the police.
I loved watching Det. Dante tell Delilah to call The Equalizer. He had no clue that he's basically telling Delilah to talk to her mother.
Which Delilah did.
Delilah finally got to meet Mel and Harry!
Mel looked like she was going to jump out of her skin she was so happy to meet Delilah. It was adorable.
Harry was also adorable, in his own intense way.
He was so determined to remove those photos from the internet that he started a cyber-war with a Russian trained hacker come porn site administrator.
Do I even need to point out that Harry won?
It's really too bad more people don't have someone with Harry's skills to help them out.
Vera decided her only option was to kill herself.
Deliah still had her back though. She talked Vera off the ledge and into talking to her parents.
Harry provided Dante with the proof required to officially charge the little punk.
All that arrogance he showed when Delilah confronted him. Gone.
***
Delilah was trying so hard to handle Vera's situation on her own because Robyn let herself become obsessed with Quinn.
Everyone has been worried. Harry and Mel put a tracker on her, because they were so worried.
Delilah assumed Robyn's increased secrecy was because Robyn no longer trusted Delilah to handle it.
Kudos to Vi for giving Robyn a bit of a reality check and good on Robyn for hearing the message.
When Delilah apologized for coming to her with "high school drama", Robyn made sure to point out that Delilah is her highest priority.
Robyn does figure out what Quinn has planned, thanks to a rather creative interrogation stunt.
Even I believed Robyn had been shot.
So, there are dirty bombs (or the fixing to make dirty bombs) on American soil, and Manhattan is due to be attacked.
And someone just grabbed Robyn, out of her car in broad daylight, in front of Vi and Delilah.
Was it the CIA? (my first thought because I mis-read the TV Guide™ blurb for this episode.)
Or was it Quinn?
What do you think?