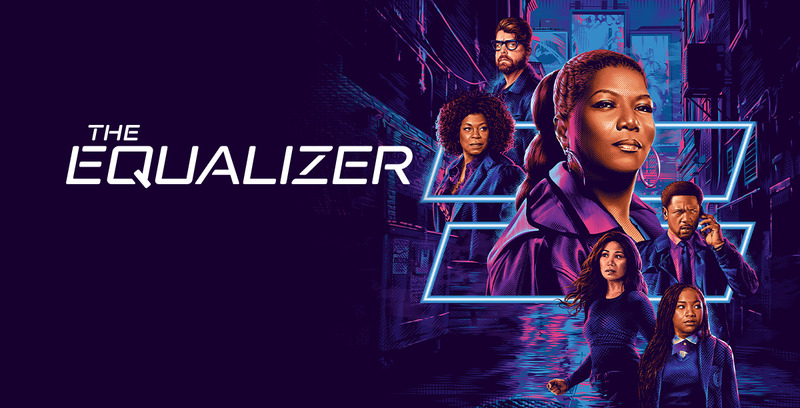 Somewhere Over the Hudson was about second chances. Not just Robyn's client, but a kid she met along the way and even Mel. D.W.B. was a different tone all together. I liked the change up and enjoyed both episodes quite a bit.


Client: An Accountant trying to leave the Mob lost the evidence the FBI wants.
Bert Singer is a mild mannered accountant who works for the mob. He took a job at a restaurant and wound up in too deep, but, after his mother's passing, he contacted the FBI about becoming a witness against them.
The one requirement is that he hand over the mob family's ledger.
Once he's in witness protection he will start over. Bert wants to open a nursery.
He hid the ledger in the car door so there is hope, but if Robyn can't help him find it he's a dead man.
Robyn and Harry locate the car door. But, of course, it's never that simple on this show.
I liked Bert. My favorite moment was when Bert and Rae, Floyd's girlfriend, first meet. Bert gives her tips on taking care of her plant. It was just simple and sweet.
When Robyn started giving the 'you can change your life' speech to Jackie, the 15 year old car thief, I just smiled.
I don't think there's been a kid on the wrong path whom Robyn hasn't tried to convince to change their life.
When the mob's henchmen grabbed Bert, Robyn enlisted Rae and Jackie to help rescue him. Both were up to the job.
One of the things I found interesting was way in which the writers underlined the idea that, by making good decisions and taking the steps to make it happen, the people who wanted a second chance could get a happy ending.
The leader of the car theft ring, Floyd, was the only character not looking to change.
Consequently, he was the only character who died.
Everyone else, Bert, Jackie, and Rae, all came out of the episode in better shape than they were at the beginning.
Family Life: Vi and Delilah team up for a card game.
Sometimes all you need is a fresh pair of eyes.
Vi and her Spades partner were being mercilessly teased about their losing streak.
It's not a huge surprise that her partner cancels before the next game. But Vi doesn't want to cancel as well. It would give the other team too much satisfaction.
The first benefit of this new team-up is that Delilah quickly spots the fact that the other team is cheating.
The second is Delilah's willingness to follow Vi's lead and make the cheating team squirm.
Watching Vi take away the glasses the couple was using to signal each other was one of the more enjoyable sequences of the episode.
Family Life: Mel tells her best friend, Shira, that Harry is alive.
I've been really enjoying the way the show is expanding the lives of their regular characters. In
Somewhere Over the Hudson
Mel's turn.
Something about what we've learned of Mel so far left me with the impression that she wasn't close to anyone after joining the military.
But it turns out she has kept in contact with he best friend since childhood, Shira.
The prospect of revealing the truth has Mel terrified that she will lose her best friend.
Which is exactly what happened.
It's not until Harry pleads with Shira to give Mel a second chance, that Shira forgives Mel.
I liked this moment in Mel's life, but more for Harry and Mel than Shira. I just didn't connect with the character.
Client: Dante's young sons call Robyn to find their father.
Dante was kidnapped in front of his sons by a bad cop and a spineless cop.
The "how did this happen" part of this story is ripped from way too many headlines.
What surprised me was that Dante didn't follow the tips, feeble as they are, that parents give their kids in an effort to keep themselves from getting killed when confronted by the police in particular, explaining
why
you're reaching into your pocket.
Ultimately, I decided, it makes sense that Dante lost his temper and wasn't thinking clearly.
Dante trusts Robyn enough to have his kids memorize her number and call her if they are ever in trouble.
His ex-wife was smart enough to realize the importance of that trust and not drop into some stereotypical cat fight.
The DA had his back. I like the idea that she is the stand up person we saw at the end of
The People Aren't Ready
.
Despite how heinous his actions were, Deputy Barnes wasn't the character I was most angry with. It was Deputy Morales.
I kept thinking about that line that my mother actually used. "If your friends jumped off a bridge, would you jump too?"
Apparently, Morales would.
That made him, for me, the real bad guy of the episode.
Grow a pair. You know the right thing to do in this situation. Do it.
After watching the trailer, I was expecting him to be sitting at the bottom of a slowly filling well, so to speak, for the entire episode.
It was nice getting some perspective on Dante's childhood, but none of it told me anything new about the character.
The flashbacks were nicely used in terms of, provoking Dante to take the actions required to stay alive, though. It's just that it would have been an extra bonus if we'd learned more about Dante in the process.
Dante spent most of the episode sitting by himself in a room. When he did go into action he was pretty awesome.
I liked the way the director handled letting the audience know Dante had a concussion.
I have a bad habit of getting frustrated when film characters react in a realistic way to things like head trauma. (I know. I shouldn't.)
Not sure how I feel about the scene with Robyn and Dante dancing.
I think he embedded her in the 'dream' because he heard her calling him, but I also suppose it could be taken as the set up for them becoming a couple.
However, I was perturbed with Dante quitting. I would have been happier if he'd taken the leave of absence.
That said, I'm assuming he'll be back on the force before long. There is a practical necessity of having him on the force; Robyn will, at some point, need access only a cop will have.
If he does return to the force it will be preceded by an episode, I'm guessing, where he's "reminded of why he became a cop in the first place".
Both
Somewhere Over the Hudson
and
DWB
were really good solid episodes.
What did you guys think?