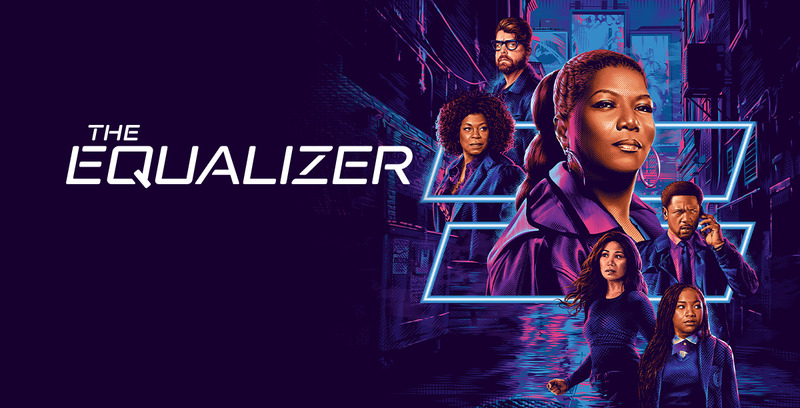 Two great episodes carry us into the winter finale.

We finally learn more about Mel's backstory and are left with a pretty decent cliffhanger to head into the winter break.


Client: The City needs Robyn to stop a sniper.
The District Attorney calls on Robyn to stop a sniper who has the city quaking in fear. This of course means Robyn has to bring in Mel.
It's kind of a bummer that it took this long for us to get any real information on Mel's background.
We learned that her classified career was pretty awesome. I love the way that information puts Mel's career on the same level as Robyn's from the government's perspective.
The fact that her trainer made a bad, panicked, call, then blamed "the girl" for it…was a little cliched, but it worked for me.
My problem was in the scene where Mel confronts her trainer. The fact that he seemed to really believe that she didn't have the stomach to take a shot threw me a little bit.
It made Mel telling the sniper about her past confusing. I wasn't sure how much of what Mel told Furlong was fact and how much was manipulation to disarm him. Since this was all new information I didn't like not being sure of how much we were seeing was fact and how much was fiction.
Her fight sequence was awesome though.
I loved the fact that they managed to have Robyn appear and save Mel's life without diminishing Mel's personal power in that sequence.
Client: Bishop needs Harry to find out who hacked his server.
I'm pretty sure this is the first time we've heard Harry's surname. Keshegian. Unfortunately, by the time Bishop brings his problem to Harry, it's too late.
The hackers have found the one file on Bishop's server that must stay hidden: the file containing the name of his son.
Zade's mother is a woman, Adara, Bishop recruited in the 90s. When her cover was compromised, Bishop got her out of Syria and subsequently fell in love with her.
So she and Bishop decided that Bishop should help raise Zade.
The terrorist who stole the information about Zade was Adara's husband. (I'm assuming that, given the way she left Syria, no formal divorce proceedings ever happened.)
Talib, the terrorist, needs to get out of the US because the feds are hunting him. His people can't get him out, so he forces Bishop to help him escape to Cuba.
Twisting the knife in the back of the man who stole his wife by using their kid as leverage is a wonderful bonus.
Terrorists aren't known for finesse, so Talib is no match for the devious minds of two trained spies.
While Robyn convinces Talib that he's in control of the situation, Harry hacks into the CIA system to find the CIA safe house where Zade is being held.
The day is saved. Bishop rescues Zade (who was pretty well prepared to take care of himself thanks to his mother) and Robyn kills Talib.
I couldn't tell if Zade figured out the truth after seeing Bishop's expression when he saw the picture of Adara.
That hack was the problem. The CIA finds Harry and sends the FBI to arrest him.
My jaw dropped. As a winter finale, it certainly did its job.
Family Life: Delilah suffers from post traumatic stress.
Delilah fell apart in the park. Despite disobeying orders and going out to a park, Delilah's friend does the smart thing and calls Robyn when she realizes her friend needs help.
Robyn went straight for her baby girl and didn't leave until Delilah pointed out that her problem wouldn't be solved in hours.
One of the things I am appreciating about the way they're handling Delilah being "in the know" is that they've had her mature enough to understand the importance of what her mother really does. We don't have to suffer temper tantrums when she's not the center of the universe.
She's aware of the propensity to tell yourself that you can get through it on your own. She cautions both Vi and Delilah about the danger of denial.
She's had some assignments that required her to get a little help to deal with the aftermath.
It seems clear that talking to a professional helped her to come out the other side and keep working.
Delilah agrees to talk to someone. Starting with Bishop.
I didn't expect Bishop to be the first person Delilah would talk to. It says a lot about how much Robyn trusts him. I believe her when she says he's family.
Family Life: Vi finds herself forced to revisit her past.
A young woman knocks on the door with a sketch she believes Vi drew. Vi's "nonchalant" denial that it's her work fooled no-one.
Vi seems to have agreed to meet with either the daughter or her mother, but we didn't get that answer in this episode.
I was a little uninspired by this part of the episode.
It's just the setup for a longer (an hopefully great) story for Vi, which meant that nothing really compelling happened in this episode.
A pretty solid pair of episodes that will have to hold us over until January.
I am really looking forward to finding out whether they'll be able to get Harry freed and living in the world again or if he'll have to find a new way of hiding.
What did you think of these episodes?