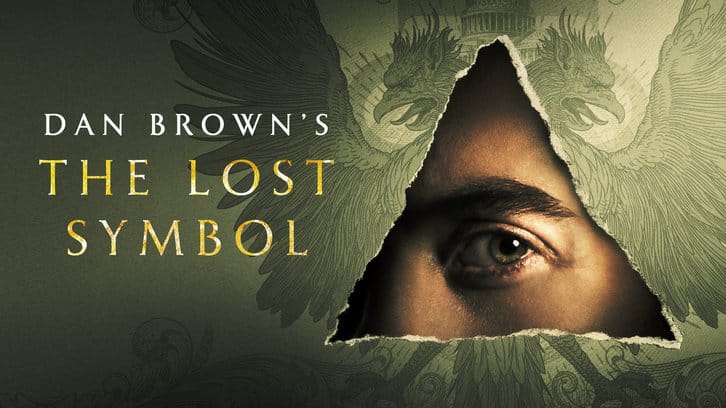 Previously on "The Lost Symbol": Things are going from worse to weird for Peter Solomon while he is held in captivity by Mal'akh, Katherine Solomon and Robert Langdon are still on the run from the CIA for some reason, and CIA officer Sato is only a few hundred steps behind them.

Having aired two full episodes, the strengths and weaknesses of "The Lost Symbol" have likely become abundantly clear to most viewers. The mysteries are compelling and the acting ranges from perfunctory to great, but the writing is often subpar and the pacing is questionable at best. Sadly, episode 3 continues the downward trend started in the last episode.

In this week's episode, titled "Murmuration," audiences will learn more about Katherine Solomon's work and, more importantly, the incredibly convenient way it can help in her current predicament. Katherine studies the field of noetic science, a (pseudo)science largely dismissed by her father, Peter, and her former boyfriend, Robert. The discipline posits a direct connection between the mind and the physical world (think telekinesis or the like). In the pilot, we saw Katherine studying a growing culture of cancer cells that were stopped in their tracks by a simple thought (if it were really that easy, surely someone would have "thought" of it by now). Two episodes later such a breakthrough hasn't even been deemed worthy of mention. Instead, Katherine uses her vast knowledge of noetic science to suddenly introduce Robert to a magical helmet to assist in their scavenger hunt. The exact functions of the helmet are not explained and are apparently considered unimportant, but the prop looks a cheap version of Cerebro from X-Men. Somehow, it helps Robert and Katherine decode a cipher that leads them to the next step in their journey. However, despite Katherine's help being so essential to the hunt for the ancient portal, Mal'akh previously stated that he did not want anyone else involved in Robert's reluctant quest. Robert appeared to ignore this order throughout the prior hour, but events in "Murmuration" may force him to rethink his approach. In this episode, Mal'akh makes it ruthlessly clear how very serious he considers this order and Robert's declination to follow it.

Elsewhere, Peter Solomon is still chilling in the sensory deprivation tank in which Mal'akh imprisoned him. It's been more than a decade since I first read "The Lost Symbol," but I immediately recognized Peter's television narrative as the one already most deviated from his literary counterpart's story. While Peter spends most of his journey in a wheelchair in the books, the story created for the visual medium is much more colorful. Previous episodes have made ample use of flashbacks for providing evidence of Peter's strained relationship with his late son, Zachary. The writers delve once more into this relationship through Peter's dream state in an illuminating sequence that tells us something about Peter and something about Mal'akh, as well. In an episode I didn't care for very much, this mix of stories was easily the most interesting.

Flashbacks aren't going away, however, and are employed elsewhere in the episode. CIA officer Inoue Sato's relationship to Zachary Solomon and the exact reason she became so immediately interested in this case are revealed. Nothing overly exciting happens here unfortunately and overall this particular thread of the series is very predictable and equally underwhelming. In the present, Sato interrogates the Architect of the Capitol and uses a clever method of trickery to get him to talk about the secret group of Freemasons responsible for guarding the portal. The mythology behind this portal and the Freemasons is certainly intriguing on some level, but the show's ability to meaningfully stretch out these explanations is just undeniably lacking.

Rating: 6.7/10 - Unfortunately, each episode since the pilot has been worse than its predecessor. "The Lost Symbol" is far from the worst thing on Peacock/NBC, but it simply does not seem capable of the enduring quality and intense plotting that audiences have come to expect from a serialized streaming series. While I'll still be tuning into watch "The Lost Symbol" next week, my expectations for the show are considerably diminished since the pilot episode.

Tune in to the "The Lost Symbol" on Thursdays on Peacock. Be sure to come back here to SpoilerTV to let everyone else know what you thought of the episode.

Another note: If you're a fan of series deeply entrenched in the worlds of religion, history and philosophy, definitely give Netflix's new seven-episode miniseries "Midnight Mass" a try. It's the latest project from Mike Flanagan who also created "The Haunting of Hill House"and "The Haunting of Bly Manor." It just premiered at the end of last week and is definitely worth a watch. If you haven't watched it yet, check out SpoilerTV's advance preview before tuning in. On the other hand, if you've already binged it, be sure to give Lucas Oliveira's review a look to see if you agree with his take on the series.