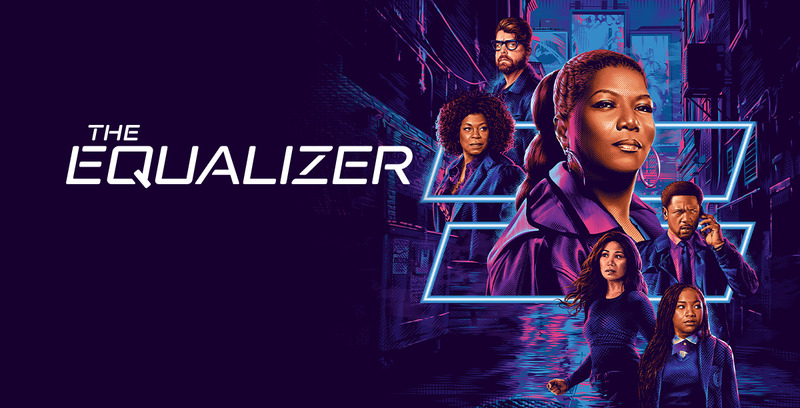 I had been looking forward to the premiere of this series since it was first announced and I wasn't disappointed.

I adored the original series and was happy to find the spirit of the original adeptly updated to the 21st Century and gender flip of the lead character.

I never doubted Queen Latifah would be able to be a credible Robin McCall, and was NOT disappointed.

I believe her calm assurance that, between planning and training, she is be able to handle just about anything the bad guys throw at her.

So far she's walked into at least two shootouts, unarmed, only to take the weapon she needed off the bad guys she faced.


I am also really happy that, in this television landscape, they resisted the urge to cast someone in their late 20s and try to convince us that she had been working long enough to warrant the CIA's desperation to get her back in the fold.
I'm equally pleased with the casting of her teammates. Adam Goldberg is an actor that, for me, has to be cast in the right project. I have seen him in parts where his performance grated on me.
Here, I like him, a lot.
I miss Liza Lapira on Nancy Drew, but I am enjoying her here. She brings a nice energy to every scene she's in.
The doctored video was an unexpected and uniquely 21st Century way to explain why Jewel couldn't trust the police.
It also gave the audience a believable reason for Robin stepping into the situation beyond just keeping Jewel from being raped.
(I have my fingers crossed that, in real life, it is still technically possible to determine if a video has been doctored.)
That doctored video also provided a nice opening for the introduction of a character that is, most likely, going to be an ally before the series ends.
And really, punching out an ADA is a great way of establishing the kind of man Detective Dante is.
The case in the pilot was pretty straight forward. Robin tracked down the bad guy, then left him gift wrapped for the police to pick up.
The case in
Glory
, however, forced Robin to employ a bit more creative thinking in order to save all of the good guys and bring the bad guys to justice.
The solution wasn't a complete surprise. (When the Nikola stepped into view, I figured Lazeric's face was going to be in that file.)
But I wasn't expecting the Nikola to join Robin in the negotiation scene. That was a nice twist.
So, not only did Robin rescue Jackson, she got Nikola away from her "boyfriend" sooner than the FBI would have.
The action sequences, so far, have been very satisfying.
The only slight disappointment has been the relationship between Robin and her daughter. It's been very predictable and by the numbers.
I get that rebuilding that relationship won't be easy. It shouldn't be.
I just wish it weren't playing out the same way we have seen it played out a million times before.
That said..the eyebrow waxing scene was fun.
(Does anyone else remember an instance when a teen used YouTube to perform a surgery on himself?
Nip/Tuck
)
One thing that did surprise me was how quickly Robin agreed to the CIA's "request" for her to return to the fold. I was expecting that to take a few more episodes.
Nice moment for the show to explain her moniker "The Equalizer". I had been expecting that bit of dialog in the pilot, but it did work better in the
Glory
.
I am really enjoying this incarnation of a show I loved when I was a kid. I am looking forward to Robin "leveling the playing field" on a weekly basis.
How are you guys liking the show so far?