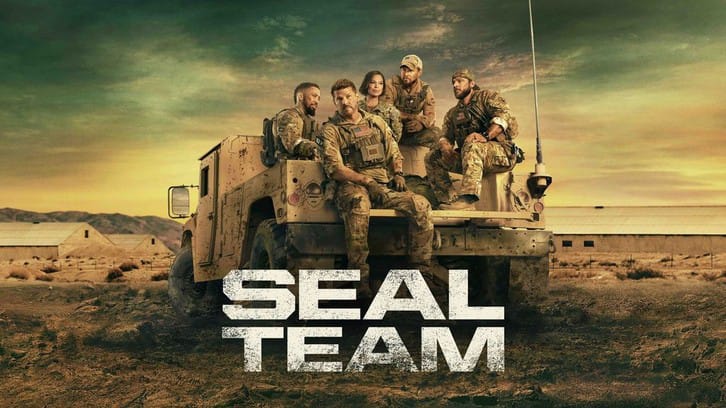 I'm guessing much of the audience join Bravo Team in yelling, FINALLY. This was primarily an action episode. It almost felt as though we suffered as much as Bravo Team to get here, luckily I found it pretty satisfying.

Lisa was confirmed as the MVP for this extended mission. If not for her ability to spot things that didn't fit in the big picture, they would have lost Ray forever.

Last episode I didn't quite understand that the information they got from the guy in the cigar shop wasn't referring to a city, but a port. This turned out to be crucial as it allowed her to narrow in on the ship that was transporting Ray.

Bravo Team was finally able to develop a concrete rescue mission. Until the ship altered course, and Lisa was forced to watch as Ray was marched into a building and possibly loaded into one of several vehicles that left that building moments later.

I love it when the bad guys are as smart as the good guys. It's always a lot more fun when the good guys have to work for their win.
Here is where I had to muddle over things a bit. Ray got stumbled across a cellphone.
I keep jumping on and of the fence about that cellphone. Was it making use of a real world happenstance to allow Bravo Team to find Ray after the misdirection at the port, or was it a cheat to give the writers an easy out?
I finally decided that it was a nicely crafted story element. They set it up nicely by defining the room with the television as a break room for the crew.
It's not unreasonable for someone to walk off without their cellphone. We've all done it. I'm only careful about checking that my phone is in my pocket because I've walked off without it more than once.
I think if the cellphone had not been the only thing on the table, it might not have made me think twice about it.
Was anyone else yelling for Ray to try to send a text? I was so caught up, especially after the heartbreaking video message Ray left behind, that it took me a bit to realize that there may not be protocols for Arabic texts from US personnel.
Without that phone, there really would have been no hope for them to find Ray.
Ray was waiting for them. He was even kind enough to make sure no one was shooting at Bravo Team when they entered.
I had another little blip. (And this is just the bizarre things that going through my mind when I'm watching television.)
Thirty-Mike was impressed that a special operator wouldn't hesitate to put on a deadman's shoes so he could escape? Would he have hesitated if he'd been in Ray's place? LOL
I liked the way the episode wrapped up. Sonny got to deliver his apology and be forgiven by Ray.
(I was just a
teeny
bit bummed that Sonny was so stressed and weighed down by guilt that there were no nicknames for Clay.)
I smiled when Ray told Jason he'd hoped he would come off the bench to find him. It was a nice reminder that they are best friends.
It was also nice to hear Jason acknowledge to Clay that he had done for him what Ray has always done. I wonder if this is a sign that Clay will be Bravo 2 officially.
I fear Thirty-Mike will always be Thirty-Mike. I still believe that, while he's supposed to be in charge, getting into a screaming match, with one of his men, proves...he's not up to the job.
I'm actually looking forward to seeing how (or if) Sonny steps up to the plate after realizing that Jason and Ray have been right about what he should be doing for Bravo Team.
I can be dense some times. It wasn't until this episode that I consciously realized that Lisa has been traveling in the same area as Bravo Team and not back with support staff where she was in season one.
Hoping that Jason's next phase is some more good storytelling.
What did you guys think of the episode?