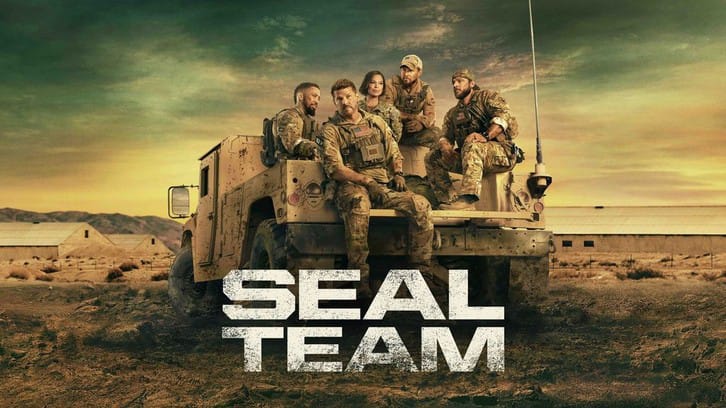 This week's episode was more character story than action story. It makes sense given that they had to lay the emotional groundwork for Jason to go to Lindell about sending Bravo Team into the field to find Ray.
Unfortunately, my concern over the fact that sending Jason into the field with Bravo Team without spending any time addressing his emotional issues detracted from this part of the episode a bit.
Since I, rather skeptically, came into this episode believing that it was intended as a way to get Jason, Ray and Clay back on Bravo Team full time, my first thought, when Jason went to update Naima was that the closest she's gotten to losing Ray was when he was without Bravo Team.
Is she going to be the driving force behind him giving up his promotion?
I did really appreciate Jason's respect for Ray not wanting things kept from his wife. It wasn't a surprise that Bravo Team showed up to offer emotional support for the Naima.
Stella's appearance was a surprise and, well, not really a surprise. I was kind of expecting her to reappear once Clay had broken up with Rebecca. I just didn't expect it to be in this episode. It was nice to realize that she'd kept in touch with Naima.
In previous episodes, we've seen wakes where other wives and/or girlfriends were there to focus on the grieving wife.
Until Stella arrived, poor Naima was stuck in a room full of well meaning men, who had no idea how to offer the support they wanted to give her. These guys are usually out trying to fix the situation (or get justice). They don't do words of comfort or, it would seem, know the appropriately somber food to order..
It was interesting watching Clay and Stella awkwardly deal with each other. It would appear that she will be back more this season.
Did anyone else get the feeling that Lisa and Sonny are headed for a reunion? I liked the scenes they had. I have missed watching them together; especially their interactions as best friends.
Jason claims he only returned to Bravo Team for "one mission", but we'll have to wait and see on that. (I don't really believe it.) The one hint we may have gotten that, that might be true was Sonny's reaction to Jason telling him that he needed to step up and keep Bravo Team together.
Will there be a new Bravo 2 coming out of this? Will Bravo team actually begin to operate without Jason?
This show rarely tanks from a technical aspect. Where problems seem to come up (and I hope I'm interpreting your comments correctly. If not please feel free to correct me in the comments) is in our disagreements with the writer's story choices or story direction.
As I'm writing this review I realize that my issue really isn't really with Jason not operating anymore. (If I had to be honest, I'm not really sure how the show would work without all of Bravo Team operating together.)
The crux of my issue with this story is the implications to Jason's personal story. Jason Hayes is not an emotionally healthy guy. That fact is why Jason stepped back from operating. I'm all good with that.
What I am worried about is spending season 4 with Jason hitting the same emotional walls he hit in season 3. I'm worried that we're being set up to watch scenes we've already seen.
I believe that Jason building a more balanced life will be just as compelling as watching him come to the realization that he needed help was.
The writers found a way to make Lisa's change in rank work for the show. I'm really hoping that they will find a way to make this work as well. But, I don't want to be watching Jason sitting alone in his apartment listening to the microwave 6 or 7 episodes down the line.
From an action perspective, the episode was firing on all cylinders. I was so caught up in the action of Ray's attempted escape that I forgot to consider that this would be a three-parter. I really thought Ray was going to make it.
What did you guys think of the episode? What do you thing about Jason returning to the field permanently? Do you think that'll happen or will the show find a way for the show work with Jason in Ops?


Miscellaneous:
I feel the need to point out, not for the first time, that these guys are a lot more emotional than I would expect of men that walk into combat situations so calmly.
Sonny was great at connecting with Jameelah.
Am I the only person that believes Jason did NOT tell Natalie that he'd talked his way into operating again?
I know Bravo Team is the "best SEAL Team in existence" because they're the focus of the show, but the briefing scene was one occasion where I would have appreciated an extra or two being part of the discussion. My combat experience is watching movies and reading books and even I realized that attacking two locations, one after another, was a recipe for failure. I get why the scene was written that way, it was just....such a dumb plan that it was impossible to believe that NONE of the other teams were going to say anything.