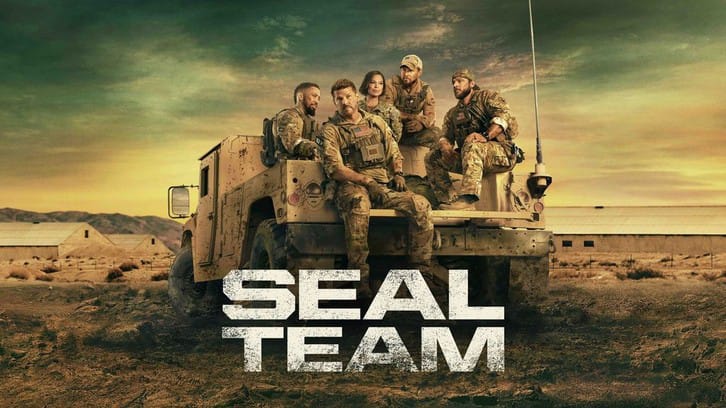 This episode made me face my biggest fear coming into season 4. That they would find some way to have Jason rush back to Bravo Team for...well, for any reason at all. As it turned out, they ended the episode with a pretty strong reason.
Jason, Ray, and Bravo Team are all struggling to adjust to the new normal. Even poor Cerberus is struggling with PTSD.
Sonny's maturity level has obviously been reset. He's unhappy that the new Bravo 1 doesn't seem to be up to the job. He threw a tantrum in the middle of a mission and before the episode was over had gone off on everyone in his orbit. When he learned the consequences of Clay's actions he threw another tantrum.
Still I was a little surprised that he let his emotions cause Bravo Team to blow yet another test mission. We've watched these guys compartmentalize in high stress situations so, the mistake of carrying live rounds seemed out of character. (Or perhaps, he let his guard down because he knew it wasn't a real mission.)
Sonny spent the episode blaming everyone else for the team's trouble. Huzzah for Ray telling him he truth. I was long past time for Sonny to stop looking to everyone else to "fix" Bravo Team.
I wanted to smack Sonny. Several times. But then he has never been the character that accepts change well. Until Sonny started acting so childish, I thought they were going to consider making him Bravo 1 (he did mention taking, what sounded to me like, a leadership course.) But it feels like that isn't in the cards.
Personally, I don't think 30-Mike has the temperament for the job. The most significant example being his dropping to Sonny's level when the first mission of the episode failed. In the real world, a new leader would have come in from another team in less than two months.
I can't believe the Navy would watch a stellar team rack up this stack of failed training missions without realizing that for a team, like Bravo, to move from stellar success under one leader to repeated failure under a new leader indicates a problem with the new leader.
It's not a surprise that Jason is struggling. But I don't think avoiding Bravo Team is going to be a successful way of moving on. As usual, I really enjoyed Emma popping in to speak the truth to her father.
I couldn't help but wonder whether there are facilities available for military personnel making this kind of change in their lives. It felt like there was a lot of truth in Jason's story. It makes me wonder how (or if) the military manages this type of career change in the real world. (Not that I think Jason would go for it, especially if it involves that therapy word.)
One thing Jason has always had that 30-Mike doesn't is someone like Ray to manage the personalities on the team. Ray spotted any personal issues that could affect the mission and dealt with it before Jason noticed. It's been a while.
It was good to see Ray yank the team (read that: Sonny) back in line. Ray finally had to come to grips with the significance of the change in his relationship with Bravo Team. He's no longer monogamous with Bravo.
Ray's hope that things could change and stay the same, was nipped in the bud when he got called up for his first mission as Warrant Officer. (I still love Naima. She is such a realist.) The bummer of the episode, for me, was the implication of that final scene.
Will Lindell say yes to Jason's demand to get back into the field to rescue Ray? Or will Jason learn that he can be of more use to more teams from Ops. I can see how Jason's ability to think outside the box, could come in handy.
I am hoping that the writers will, once again, take the unexpected path as this story plays out.
This was technically a really good episode, but there were some elements that made it difficult for me to watch. The issues Jason was struggling with, could work so well as a reason to return his story line to the status quo, that I kept worrying that that was how the episode would end.
I'm hoping that the writers don't go for this easy out. For me the more interesting stories would be more complex and interesting. How does Bravo Team move on? Will command transfer in a new Bravo 1 or will we be watching 30 Mike grow into the Bravo 1 role.
My concern hasn't been alleviated, yet, but I am willing to wait and see where things go from here.
What did you guys think of the episode?
Miscellaneous:
I'm with Bravo Team. Pepper? I gotta agree with Sonny. Pepper doesn't have the same gravitas as Cerberus. LOL
Clay's Nicknames:
Blonde Rumsfeld (E3)
Obie Blonde Kenobi (E3)
--
Crocodile Blondie (E1/2)
Blonde Ambition (E1/2)
Justin Bieber (E1/2)
Ol' Peaches (E1/2)
Blonde Icarus (E1/2)