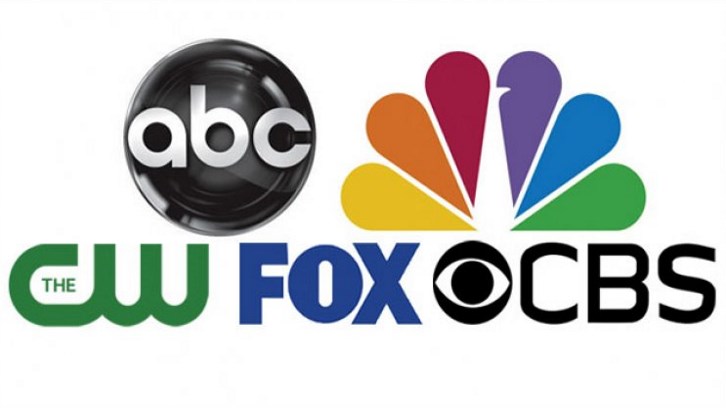 Welcome to the final day of pitches. I hope you have found some great new shows to watch in this supersized edition. If you would like to read all the nominated pitches in their entirety, there's a link below. Pitches from previous days can be found in the links below as well.

Again, thank you to everyone who helped with the pitches. To keep articles shorter and more readable, all pitches were edited for length, clarity, and grammar. Nominations were also limited to 3 per show with a couple very popular shows having more. I am truly sorry if your nomination is not in here. Know that I appreciate your time and pitches. Making the choice of what went in was difficult.

SHAMELESS PLUG - Later this week, I will open up nominations for the Character Cup. Please be on the lookout for it and spread the word. I can't wait to begin.


Link to pitch spreadsheet

Pitches - Part 1
Pitches - Part 2
Pitches - Part 3
Pitches - Part 4
Pitches - Part 5
Pitches - Part 6
Pitches - Part 7
Pitches - Part 8




The Virtues
- ALL 4, Topic
- 1 season, 4 episodes
1.
Milo
- Stephen Graham is phenomenal in this tour-de-force, emotional gut-punch of a character-centric story from This Is England creator Shane Meadows, aided by a marvellous PJ Harvey score. Cut off from his life when his young son leaves for Australia with his ex, Graham's Joseph falls into despair and returns to a past he has tried for decades to forget. What follows will have you hooked and drawn into this viscerally realistic world. It's harrowing and incredibly dark, by no means an easy watch, but an essential one that handles its difficult subject matters such as personal trauma and self-destruction well. Each episode is more investing as you progress forward. And yes, it's the Stephen Graham show (If you don't know who he is you'll almost certainly have seen him in something before; he's been in everything), but the supporting cast is just as good. Niamh Algar is terrific.
Watchmen
- HBO
-1 season, 9 episodes
1.
Lou
- Watchmen was released just 8 months ago and at the time, it seemed incredibly relevant with its discussion of race. In the subsequent months, it has only become more relevant. Believe the hype with this one. The show takes its name from the famous graphic novel but isn't a direct adaptation of it. Instead, as we learn throughout the season, it is a sequel of sorts but one that turns its attention to race and trauma. This may not sound like fun; the show starts with the Tulsa massacre of 1921 and doesn't shy away from white supremacy and its continued presence in modern society. Despite this, Watchmen is at times hilarious and absurd. This shouldn't come as a surprise to anyone who watched and loved Damon Lindelof's previous series, The Leftovers, which blended the dark with the weird and funny. Regina King is simply phenomenal as Angela Abar, a role that should get her all the awards she so rightly deserves.
What We Do in the Shadows
- Hulu
- 2 seasons, 20 episodes
1.
Abby Crofton
- What We Do in the Shadows is a perfectly bingeable mockumentary. I'd argue that it exceeds the movie of the same name that it's based on. The cast have on point deliveries with some of the best looking-at-the-camera facial expressions since Jim on The Office. Natasia Demetriou, who plays Nadja, delivers insults with the creativity of a master chef, while Harvey Guillén as Guillermo stands out for an arc that could have been one note but has surprising heart. Pay attention or you may miss out on one of the many fun guest stars sprinkled throughout its two seasons.
Whiskey Cavalier
- ABC
- 1 season, 13 episodes
1.
Folie-lex
- When you break it down all Whiskey Cavalier is, is a rompy action-spy show with a "will they/won't they" undertone between its two main leads. What makes Whiskey Cavalier special is that not only is it painfully aware that's all it is, unlike most shows of this nature, it also wears that badge proudly and shoves it in the audience's face with meta glee. That self awareness manages to diminish what usually makes these shows frustrating: Whiskey Cavalier refuses to be self important. It's here to make sure the audience enjoys themselves and delivers every time. The chemistry between its cast in any combination is exceptional, and I mean well beyond Scott Foley and Lauren Cohan (who admittedly sizzle the screen when they share scenes). Alongside them Vir Das, Ana Ortiz, Tyler James Williams, and Josh Hopkins know how to have fun and play off each other as the respective episodic situations call for them to do. The romance, the found-family dynamics, the comedy, the action, the conspiracy theories,and an overarching main mystery are portrayed beautifully against the show's international setting. It's all well worth your time, that even the cliffhanger of the show's premature ending can't ruin.
2.
Maria
- To be honest, I only got interested in Whiskey Cavalier because I kept seeing all the promos on ABC. However, when I watched it, it was very clear that it would be my new favorite show and why not? Two hot agents save the day with great humor, an amazing soundtrack, and incredible scenery. It had everything great. ABC should never have cancelled it.
Why Women Kill
- CBS All Access
- 1 season, 10 episodes
1.
Amy
- Why Women Kill went from something I thought I might be interested in to being my favourite show in the time it took to watch episode one. Set in the same house across three time periods, it focuses on three very different, but all very badass, women whose husbands commit adultery and the events that lead to three murders. It's one of those shows that you think you can predict, but never really can, which makes it all the more wonderful! And the bonus? It's already been renewed for a second season!
Witchblade
-
-2 seasons, 23 episodes
1.
The North Remembers
- Witchblade was one of TNT's first steps into original programming at a time when basic cable dramas were finding their way and is based on the comic series of the same name. After a shootout at a museum, Detective Sara Pezzini comes into possession of the witchblade, an ancient magical weapon of great power that chooses a worthy warrior to wear it. Throughout the centuries, various historic figures have worn the blade, from Joan of Arc to Anne Bonny, and now Sara is chosen to wield it. To understand the witchblade and why she was chosen, Sara embarks on a difficult search for self-discovery and justice, armed with the powers of the witchblade to keep her city safe, all while battling the evil forces who seek to use the witchblade for their insidious purposes.
Witcher
- Netflix
- 1 season, 8 episodes
1.
The North Remembers
- Witcher is a fantasy series that chronicles the lives and journeys of an exiled princess from a fallen kingdom, a powerful sorceress with a tragic past, and a ruthless monster hunter seeking his purpose in life. They are three people vastly different yet destiny binds them together. Its superb effects, bloody action, and in-depth characters make this a must for fans of the sword and sorcery genre
2.
Work in Progress
- Crave, Showtime Now
-1 season, 8 episodes
1.
LauraLoo
- Abby McEnany plays a fictionalized version of herself in this Showtime sitcom. She's a self-professed queer dyke; someone too fat, too loud, and too insecure. After a "concerned" coworker gifts her 187 almonds, Abby decides that if she is still unhappy after throwing away one a day, she will end her life, as she tells her therapist, who has died during that session. On the downward spiral, she meets a trans man named Chris, who might have just given her the spark needed to reconsider her position on her life. The acting in this show is absolutely flawless, the dialogue intense and intriguing, and the representation palpable and mesmerizing. An extremely captivating thrill ride from beginning to end, you feel the entire spectrum of emotions while watching. It's a simple premise for a sitcom - a sad woman makes terrible choices, battles her mental illnesses and overly involved family members and friends, but it works so incredibly well due to the unique presentation of its cast of characters and experiences they share. The relationship between Abby and Chris unfolds in a beautiful and tragic tale of love, discovery, betrayal, confusion, exploration, and transformation. Thankfully it was renewed for a second season; it's what we all deserve.
Wu Assassins
- Netflix
- 1 season, 10 episodes
1.
The North Remembers
- Wu Assassins is a martial arts drama, fantasy series, and crime show all rolled into one. Kai Jin is a young San Francisco chef, who after an incident with the Triads, obtains mystical powers. Kai becomes the Wu Assassin, an ancient warrior who throughout the ages has protected mankind from the Wu Warlords, five powerful beings that command the elements of water, earth, fire, metal, and wood. The elemental powers of the warlords have been reincarnated into five modern day criminals. Teaming up with an undercover police officer (Katheryn Winnick), Kai must defeat the criminals, obtain their powers, and save the world.
Years and Years
-
-1 season, 6 episodes
1.
Luana
- Years and Years is created by Russell T. Davies and the amazing cast includes Emma Thompson, Rory Kinnear, and Russell Tovey. I know I'm late to the party, but if I was, I can imagine there are others out there who missed it and didn't think it was worth looking for afterwards; boy, are you wrong. I'm guessing the whole thing seemed a little bit too insane when it aired, but we all know things are way past insane by now. If you suffer from anxiety, this show will probably not be the best idea, though it's still worth watching. It focuses on a British family as they live through world changes year after year. This approach lets you feel the events in a way something more impersonal might not. It's a miniseries so it won't take long but it definitely packs a punch, so you might want to watch it when you feel up to it.
Yellowstone
- Paramount Network
-3 seasons, 30 episodes
1.
Sashafein
- Yellowstone was created by Taylor Sheridan. who also made the amazing films Sicario, Hell or High Water (my personal favorite), and Wind River. If you already like those films, chances are you'll love Yellowstone. Yellowstone is about the Dutton family, led by John Dutton with his three sons and one daughter, who own an enormous ranch called Yellowstone and are trying to defend it from the local Natives, greedy land developers and corrupt politicians. There is of course a lot of conflict (and violence) in this show, similar to what you see in Sheridan's movies or in series like Mayans or Peaky Blinders. The cast is impressive with Kevin Costner, Wes Bentley, Luke Grimes and Kelly Reilly, but also Cole Hauser playing John's right-hand man or Kelsey Asbille as the Native American wife of one of John's sons. The series is shot on a real ranch in Montana, which is simply stunning and the locations will make you want to move there. The score is also excellent with a mix of great country artists and music composed by Brian Tyler. If you want to watch a series with complex characters, thrilling stories, and amazing locations, you should watch Yellowstone.
You Me Her
-
-5 seasons, 50 episodes
1.
Luana
- This fun little show surprised me so much. It focuses on the story of a thruple, and though I would have never guessed this kind of show could be my cup of tea, it's just so funny and heartfelt. The secondary characters are so amazing, they deserve a spin off all of their own. It's actually the relationships throughout the show that make it work, not only between the protagonists, but also with everyone around them with whom they have the most honest, hilarious, deep, conversations as they approach something that is very new to all of them. The show has now aired its final season and it's everything I could've hoped for. All the feels and all the laughs are nothing short of perfect, so I can say without a doubt this show is a gem and absolutely worth your time.
You're the Worst
-
-5 seasons, 62 episodes
1.
Folie-lex
- Gretchen and Jimmy are terrible, selfish, self-centered people. That's a fact. They also don't believe in romance and all that crap. They're both pretty forthcoming about all that to one another when we meet them in the pilot. Yet throughout the show we watch as they fall in love, and prove there's someone out there for everyone, no matter how messed up or awful you are. You're The Worst knows how to transcend and subvert the romantic comedy genre while happily leaning into the tropes of it as well, making it both an anti-romcom and a full on romcom. It's funny but also knows when to get serious, and isn't afraid to tackle important subjects either when they fall in the plot's way. If I have one criticism, it is that the peripheral characters and their storylines can be a bit hit or miss and over the top (not Edgar though.... Edgar's great!). However there are more than a few things that make up for those shortcomings with ease. Also, everyone simply needs to experience at least one Sunday Funday in their lifetime!
Zoey's Extraordinary Playlist
- Peacock, NBC, Hulu
- 1 season, 12 episodes
1.
Folie-lex
- After a weird accident in an MRI machine, Zoey develops the ability to listen to people's thoughts and feelings as popular songs they sing to her. Full disclosure: I have a rocky relationship with musicals. I can love them; it's happened... it's possible, but it's rare. So when Zoey's Extraordinary Playlist got picked up, I was wary. Thankfully after the pilot, I was hopeful it was for naught and was reassured with every passing episode that I was completely in the wrong to ever worry. This heartfelt yet fun little show goes all out with its musical numbers and knows how not to lose its charm even amidst the absurdity or the drama. Another major attribute is that even though the show's main arc of season 1 does deal with something very tragic, sad, and real, those things never feel like they weigh the story down down and are used effectively as a true narrative force instead of an emotional manipulation tool. Watch ZEP for the heart and the fun and the lovely Jane Levy, who carries the extraordinary task of being Zoey with spectacular grace!
2.
E. R. Marshall
- Zoey's Extraordinary Playlist is a simple but sweet story. You will smile, cry, and even cry and smile at the same time! Zoey's Playlist is about Zoey who has the ability to hear people's thoughts through song. I love the idea of using music as expression. Music can be incredibly therapeutic. With lots of likable characters, you'll fall in love quickly while singing and dancing along.
3.
Maria
- I was interested in Zoey when I first heard its description at the 2019 upfronts. I mean, a girl who can hear people's innermost thoughts through song is an amazing idea! Sure enough, the show itself was my absolute favorite new drama of 2019-2020! There's plenty of great things about this show. It has a great romantic love triangle of sorts, great songs, and also, the season finale was the saddest hour of TV I've seen all year. That really counts for something! You simply must give this amazing show a try!